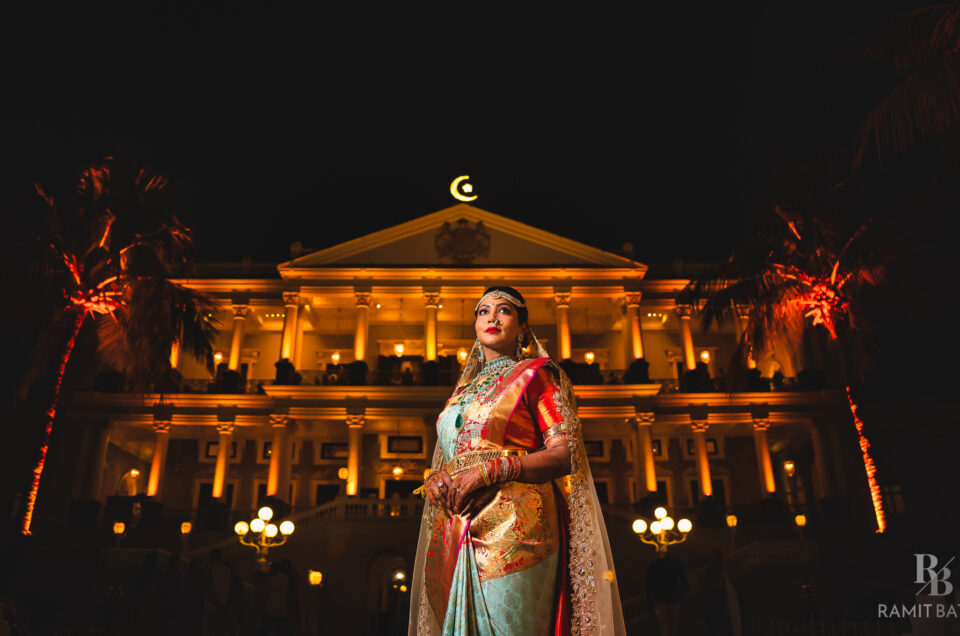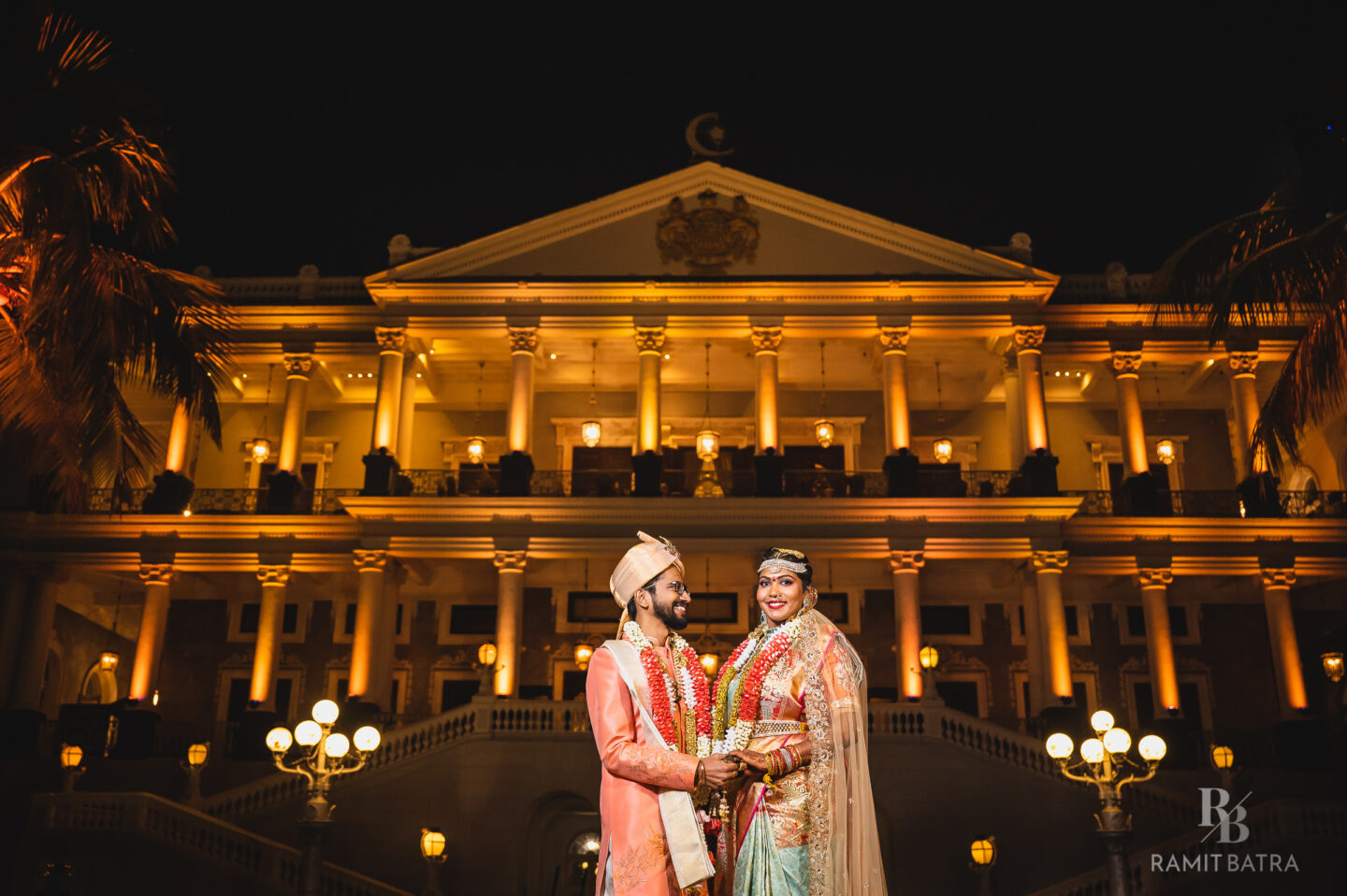 Love, laughter & happily ever after, these words perfectly describe Lakshmi & Preetham's story which is nothing short of a fairytale. We were so ecstatic to be able to be a part of their intimate yet vivacious Telugu wedding ceremonies which took place in Hyderabad at the opulent Taj Falaknuma.
Since it was our first destination wedding amidst the Covid-19 pandemic, we were a potpourri of different emotions. We were overwhelmed, nervy and super excited at the same time. Nonetheless, the wedding was super fun and so was working with Lakshmi & Preetham. It was a blessing to get to know both of these crazy beautiful souls.
Telugu weddings are an incredible experience in themselves. They have these amazing wedding events like the Thalambaralu & Pellikuthuru, which are a photographers' dream. Here is a short Q&A with the bride- Lakshmi. She artfully takes us back on a journey through her entire experience of planning a wedding during a pandemic. Here she talks about her experience of working with us, planning the wedding & sharing some of her favourite moments.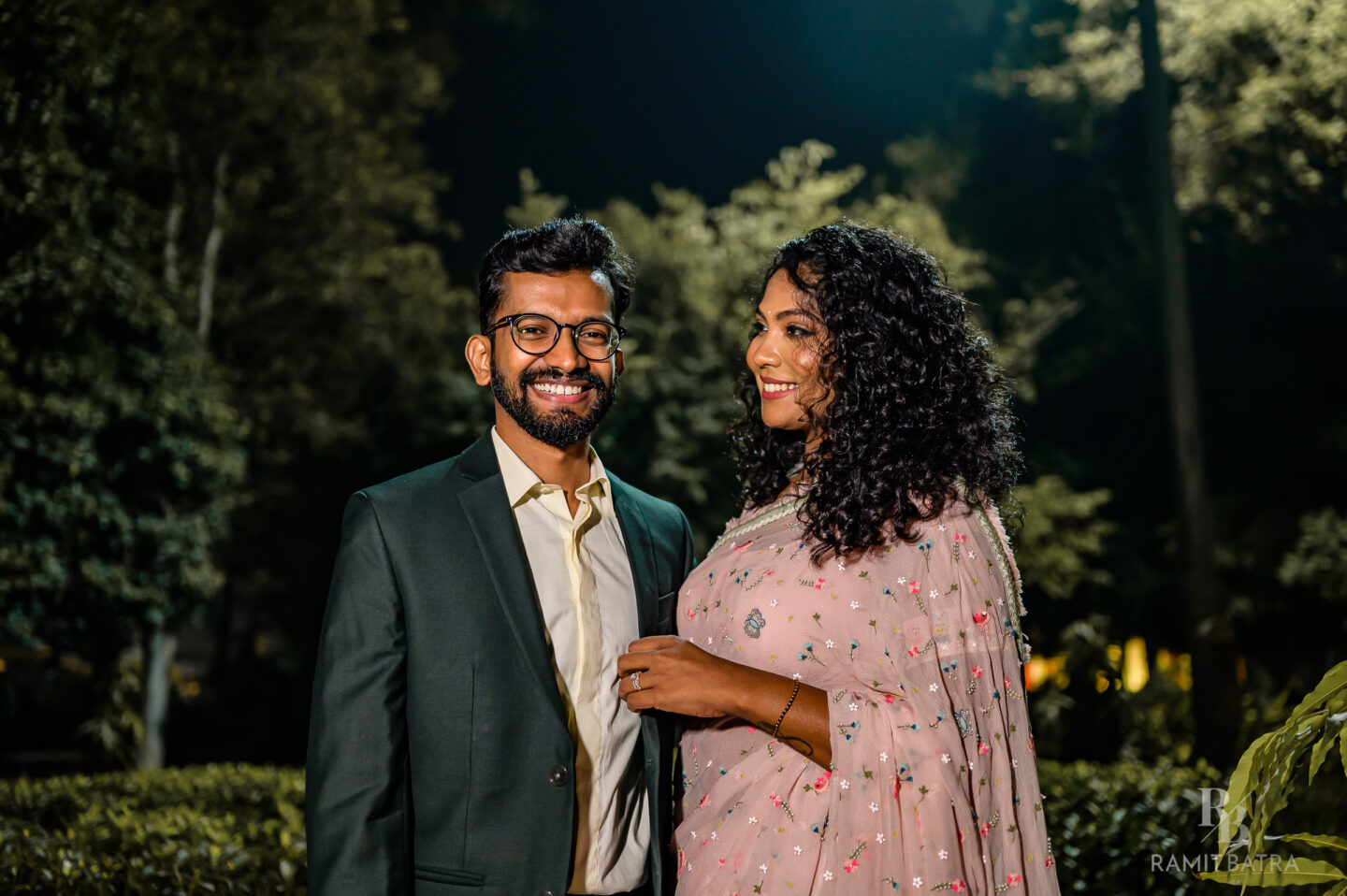 RB: Tell us about yourself – how did you meet, the proposal and the wedding. Tell us your story.
Lakshmi: Preetham and I met in college when we were 18 years old. We have known each other for 11 years. We are best friends and have a great connection, almost telepathic. With many ups and downs in our relationship, fate brought us together. We were meant to be! And that's how we knew we were soul mates! The proposal was very natural, he gave me a promise ring which I incorporated into my engagement ring!
Both our families mingled so well the very first time they met! Everything sailed so smoothly like you know – this is destiny.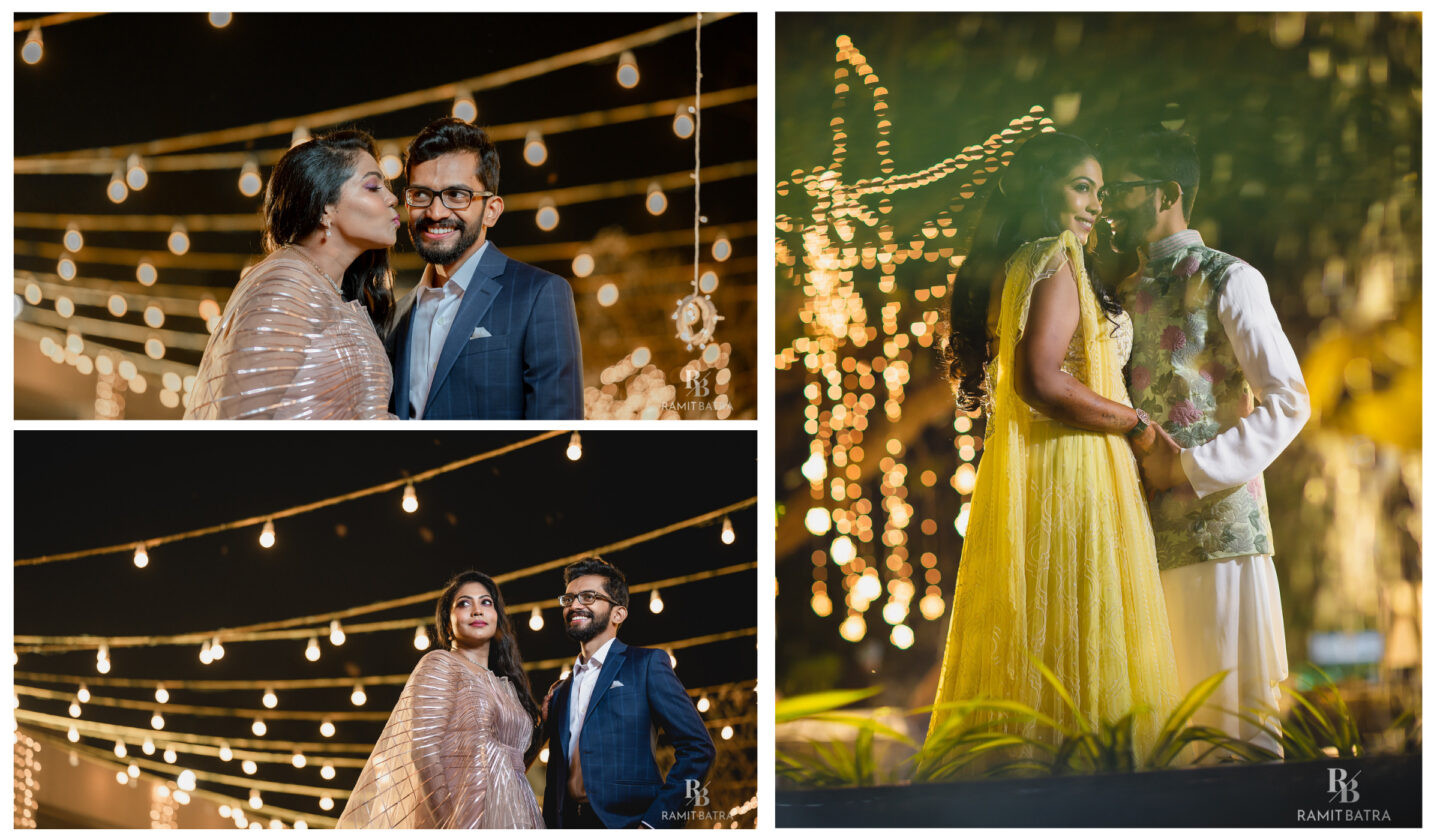 RB: Tell us about the destination(s) of the wedding? (Your thoughts on the location, why is it a great place to get married, what made it special etc.)
Lakshmi: My Mehendi & Sangeet was at my farmhouse. I absolutely knew what i wanted and had a very clear picture in mind of the decor, which was a French themed one. So, after much deliberation, we finalised RVR events as our decorator. They did a fantastic job. It was exactly how I imagined. I always wanted to go for an out of the box theme for my Mehendi instead of the usual bright colours. Those pastel hues on a sun-kissed afternoon looked stunning.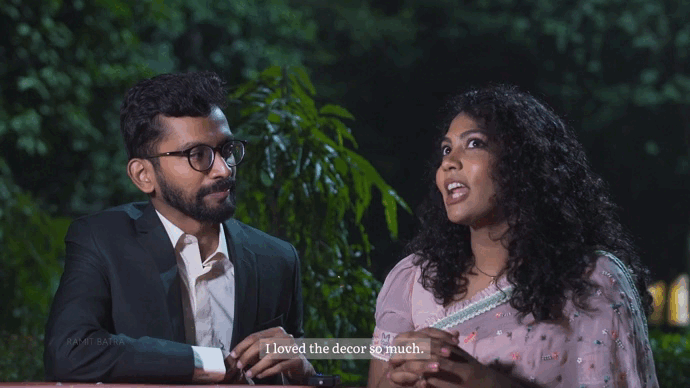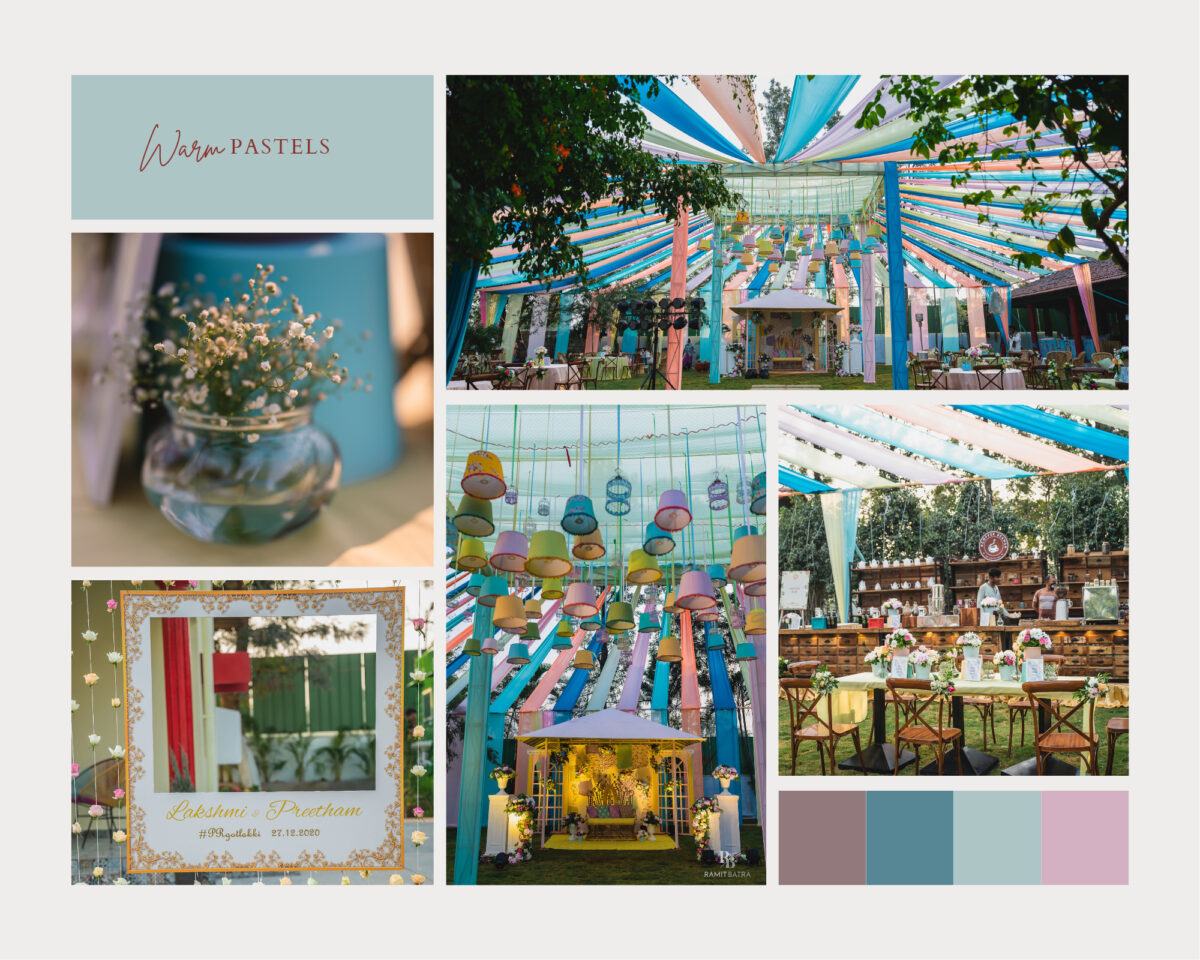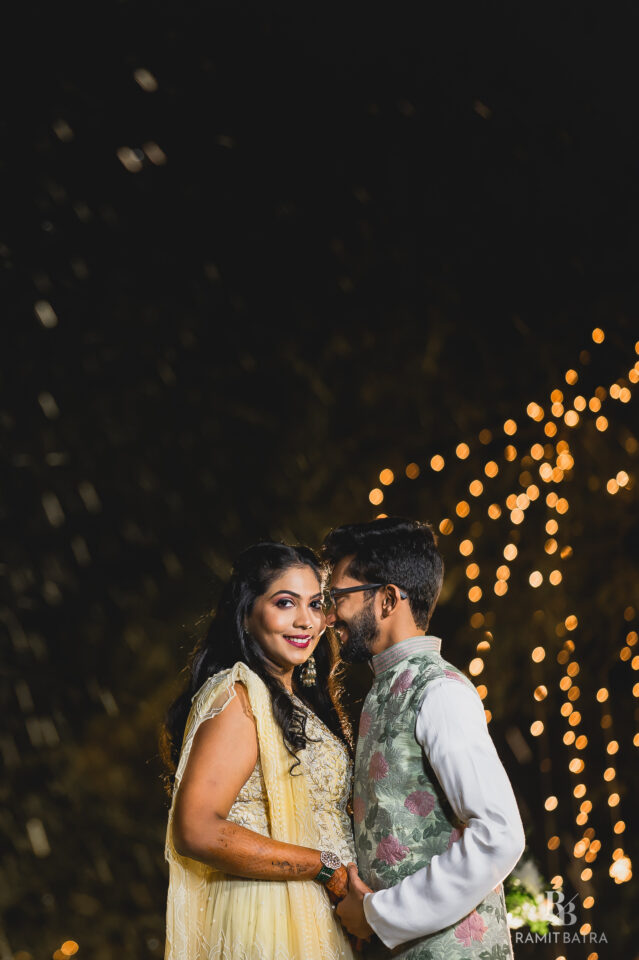 Reception
Lakshmi: The venue for the Reception was Hotel Hyatt, Gachibowli, Hyderabad. We saw multiple options and finally chose Hyatt for its food and outdoor location. Again with the decor, i wanted beautiful neutral and earthy shades and that's precisely how it happened. It was perfect aesthetically. Just another amazing location for a night filled with music, fun, good vibes and a lot of fun.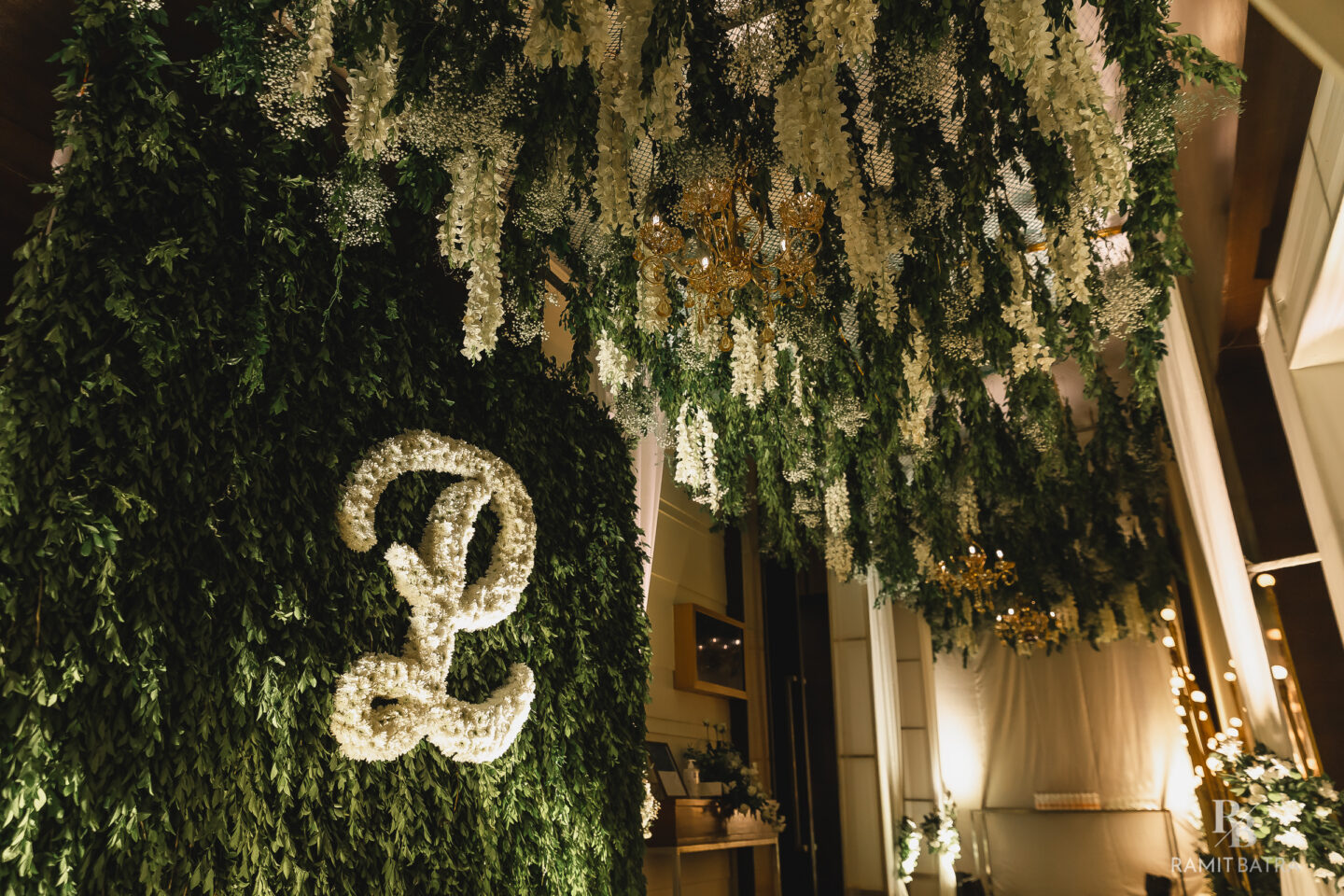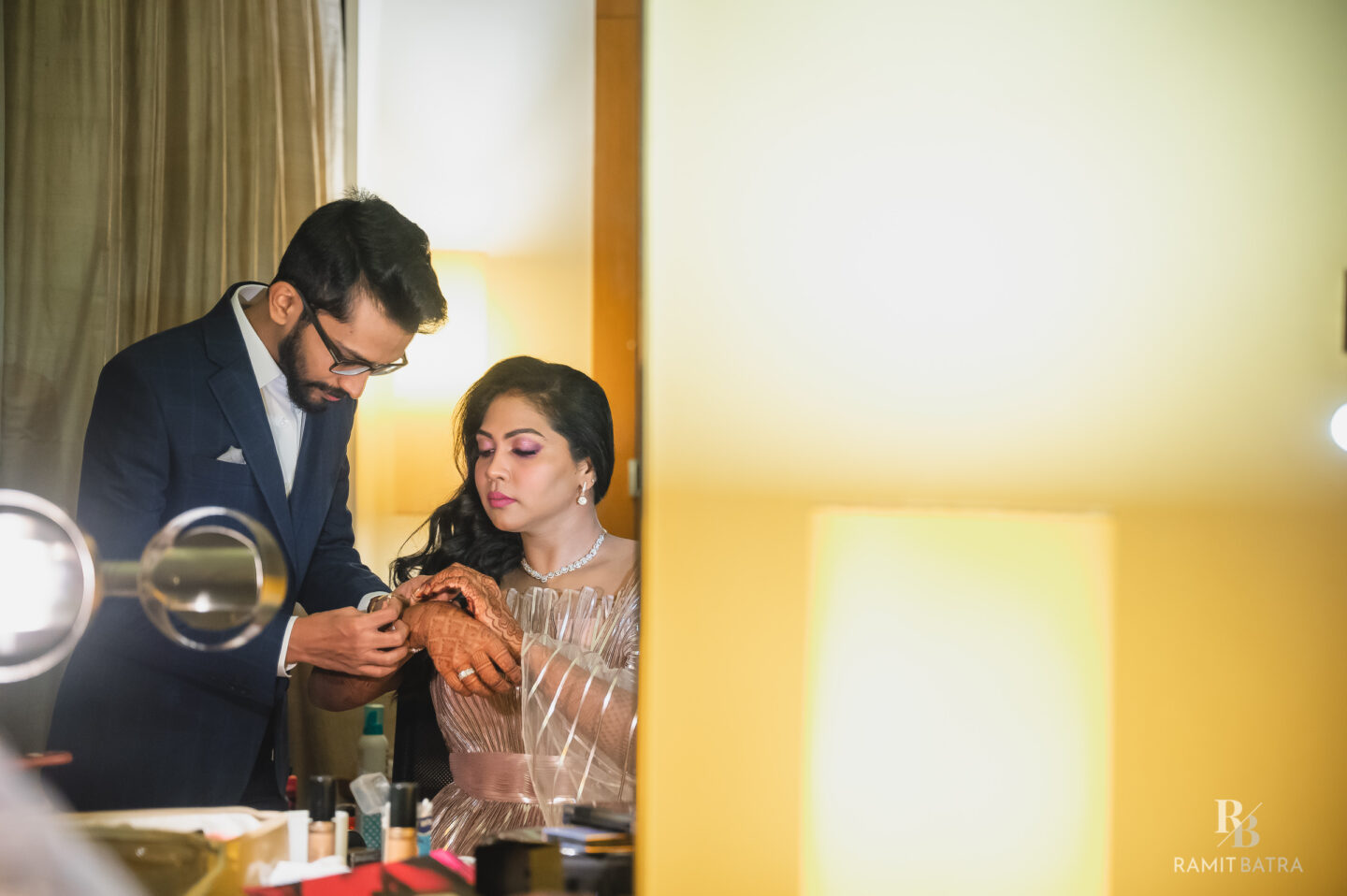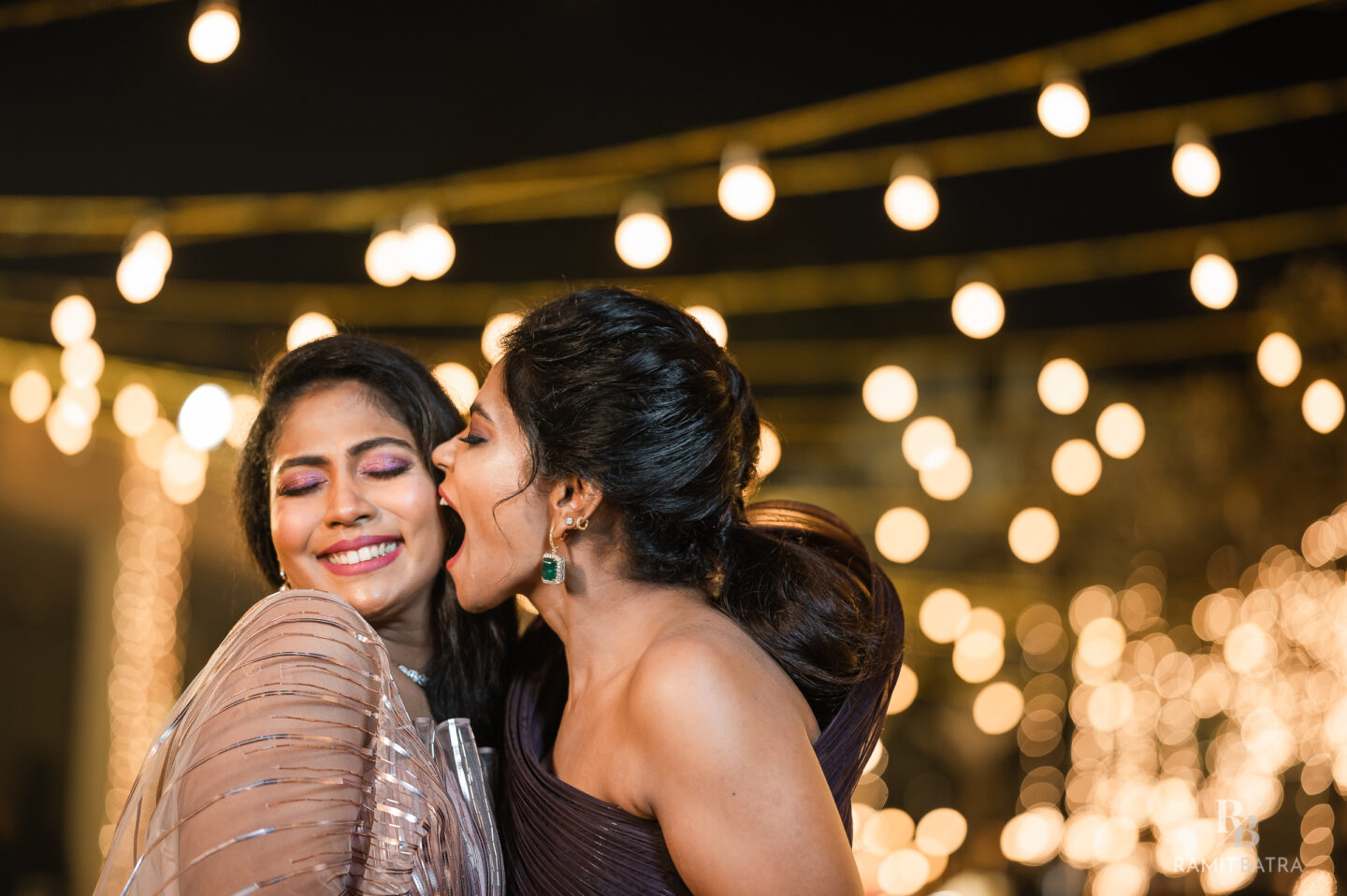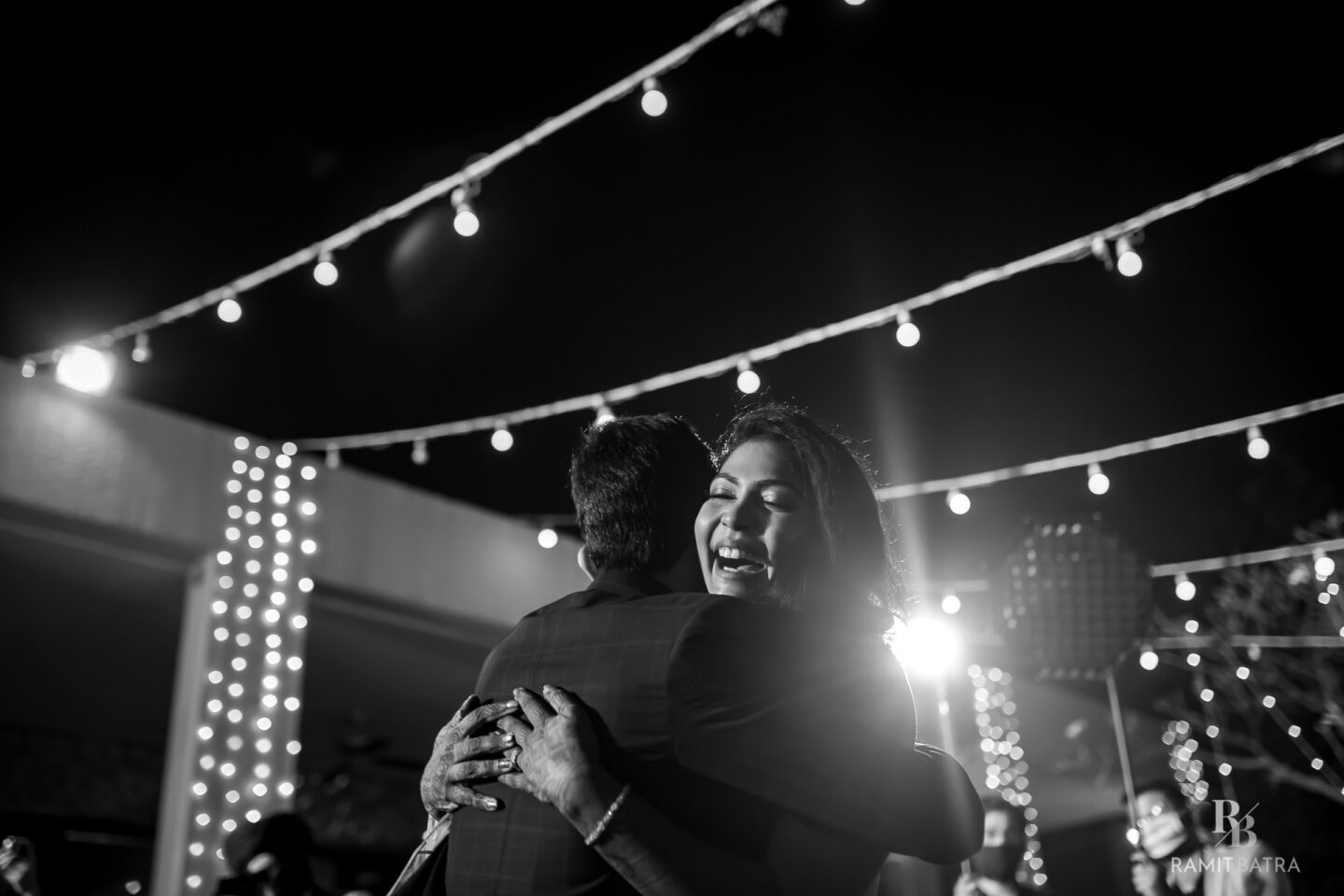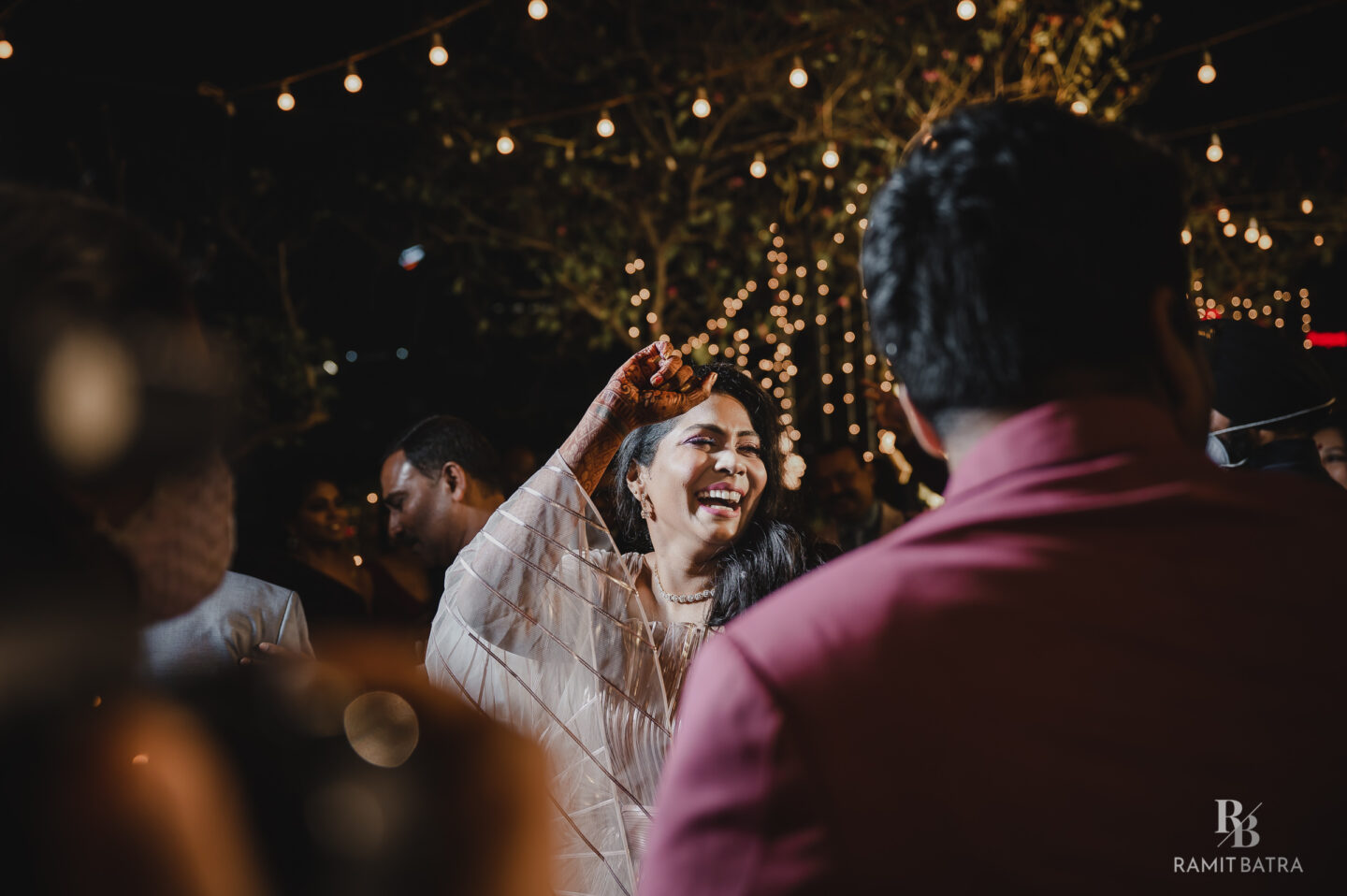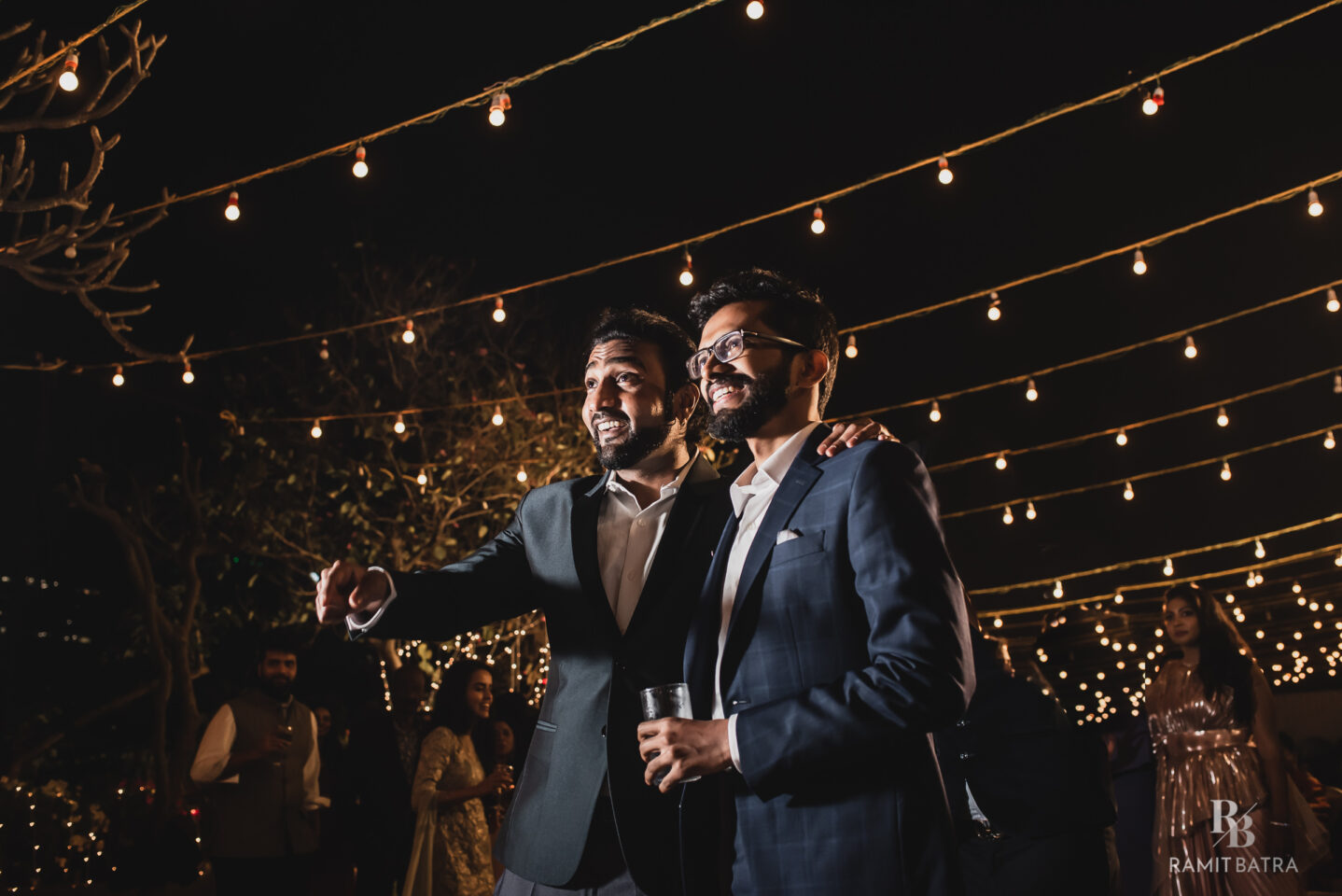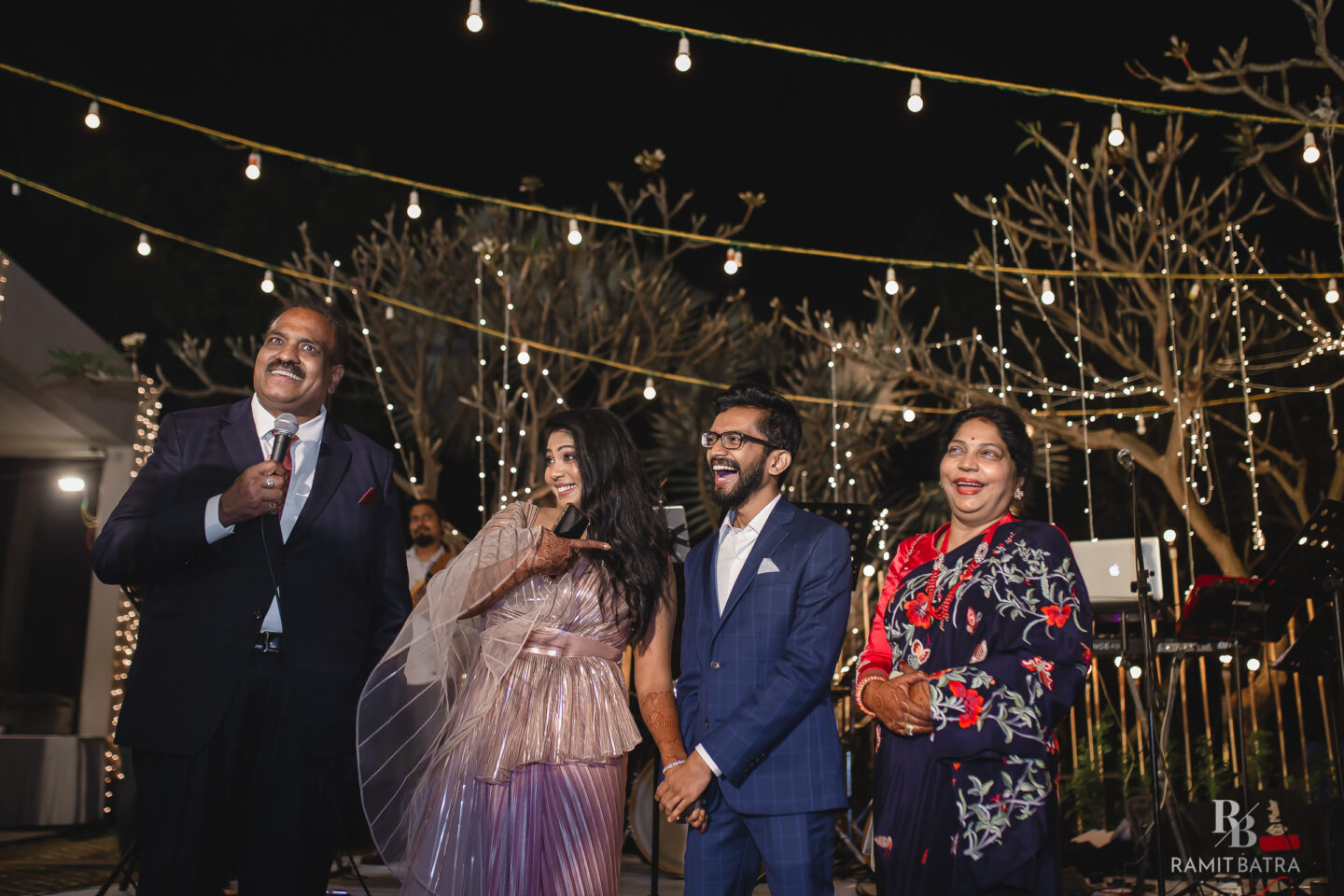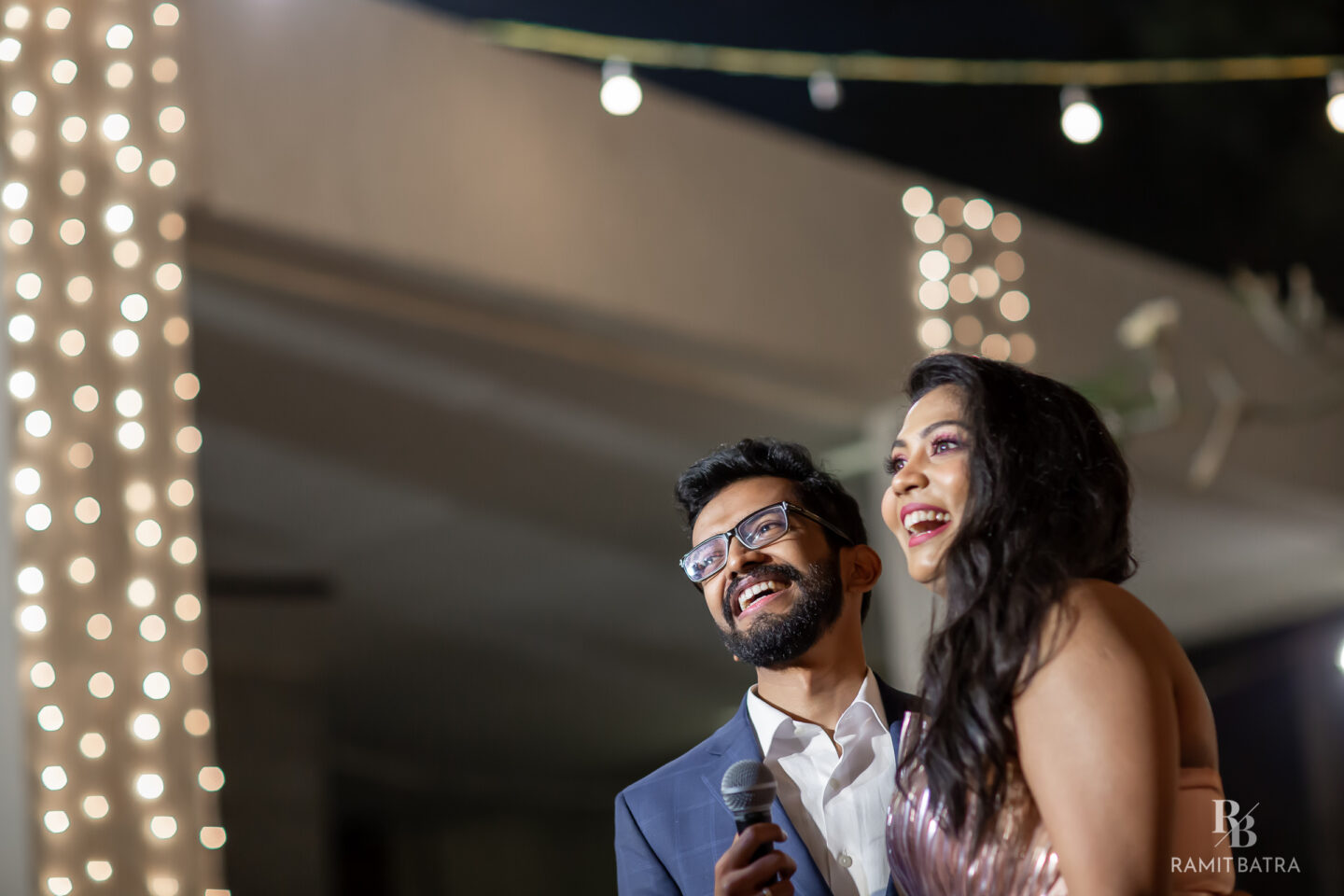 The Hyderabad Wedding – Taj Falaknuma!
Lakshmi: Taj Falaknuma Palace, Hyderabad, was the venue for the Wedding. Since mine was a Covid wedding, I wanted the location to feel like home, a royal home!! That is precisely why I chose Falaknuma, it made me feel like a queen. Amazing venue, amazing food and impeccable service.
Getting married in the famous Darbaar hall of the hotel was like a surreal dream. It is such an iconic room with such intricate and baroque architecture, that it hardly needed any decor. And I wanted to preserve the aesthetics of the palace, so the decor was kept minimalist in order to highlight the architectural beauty of the palace. It was truly perfect.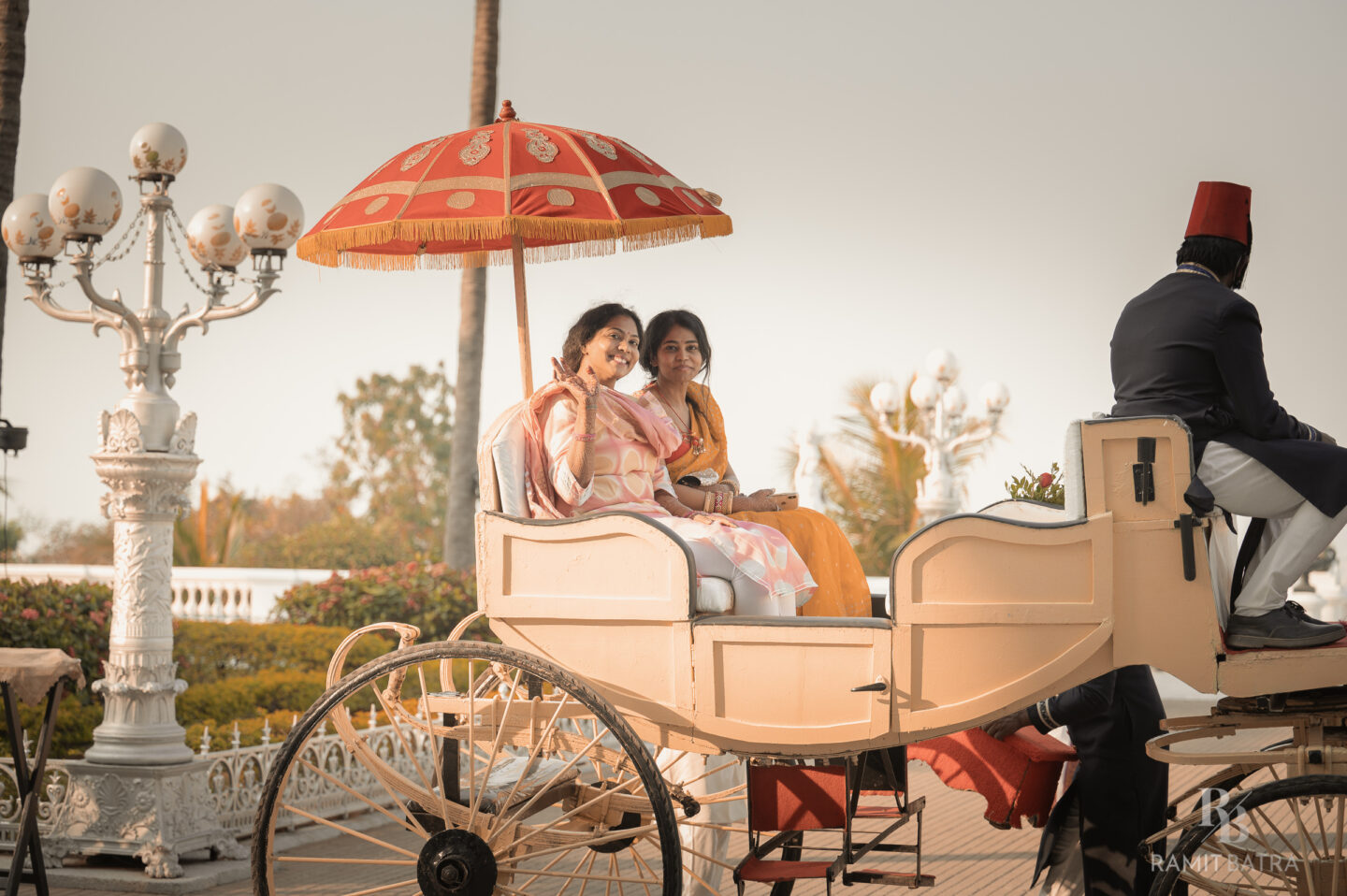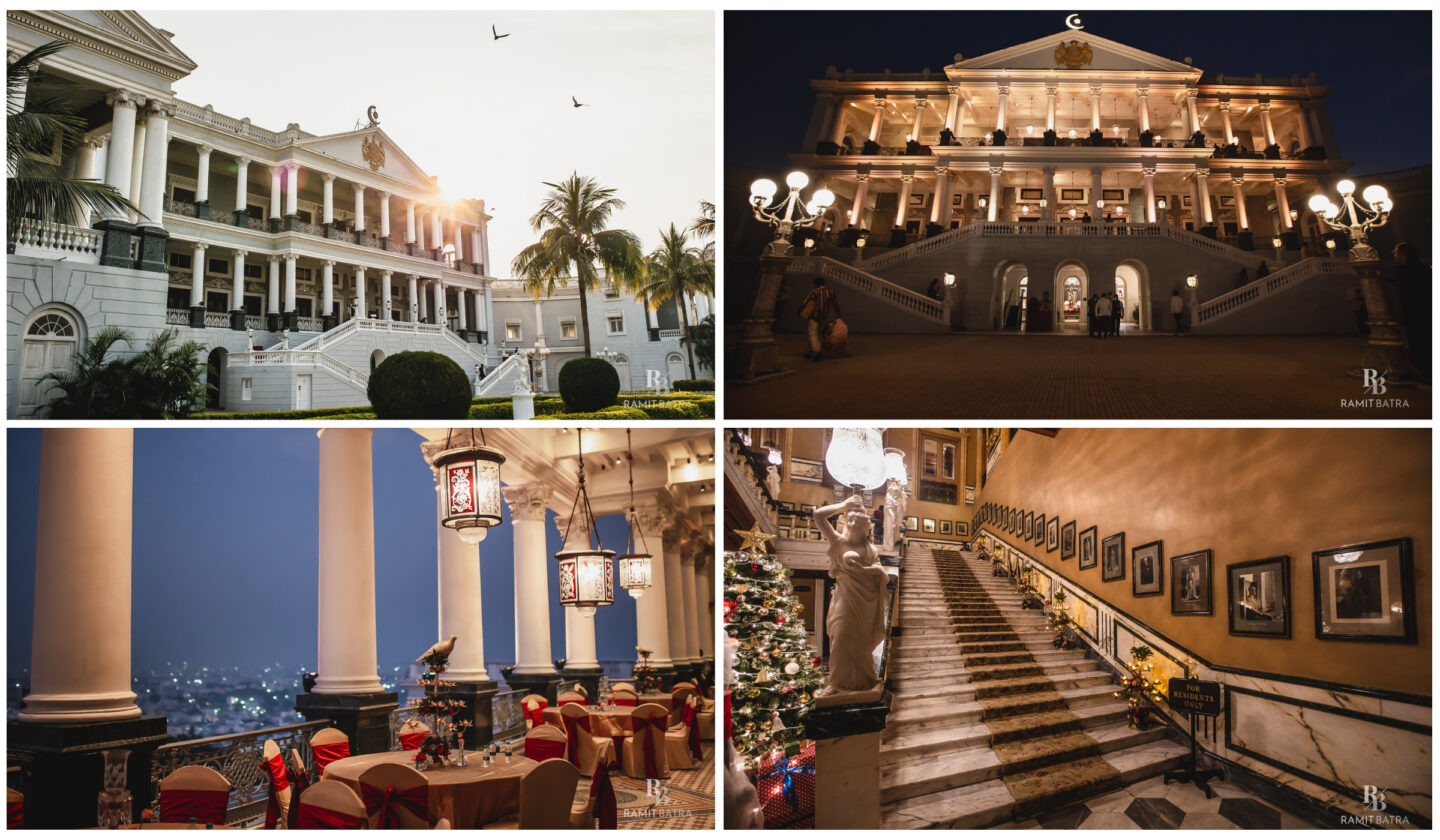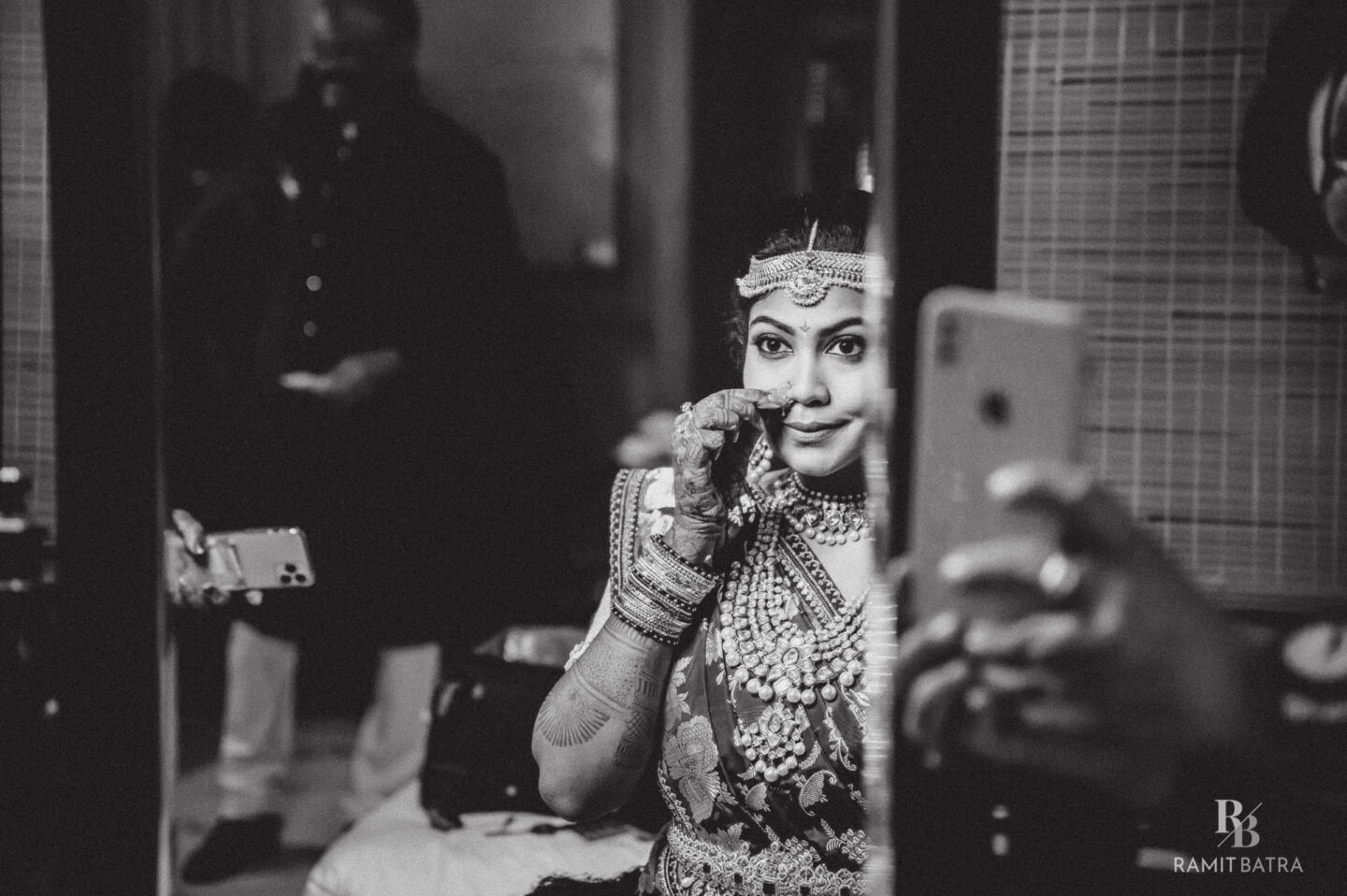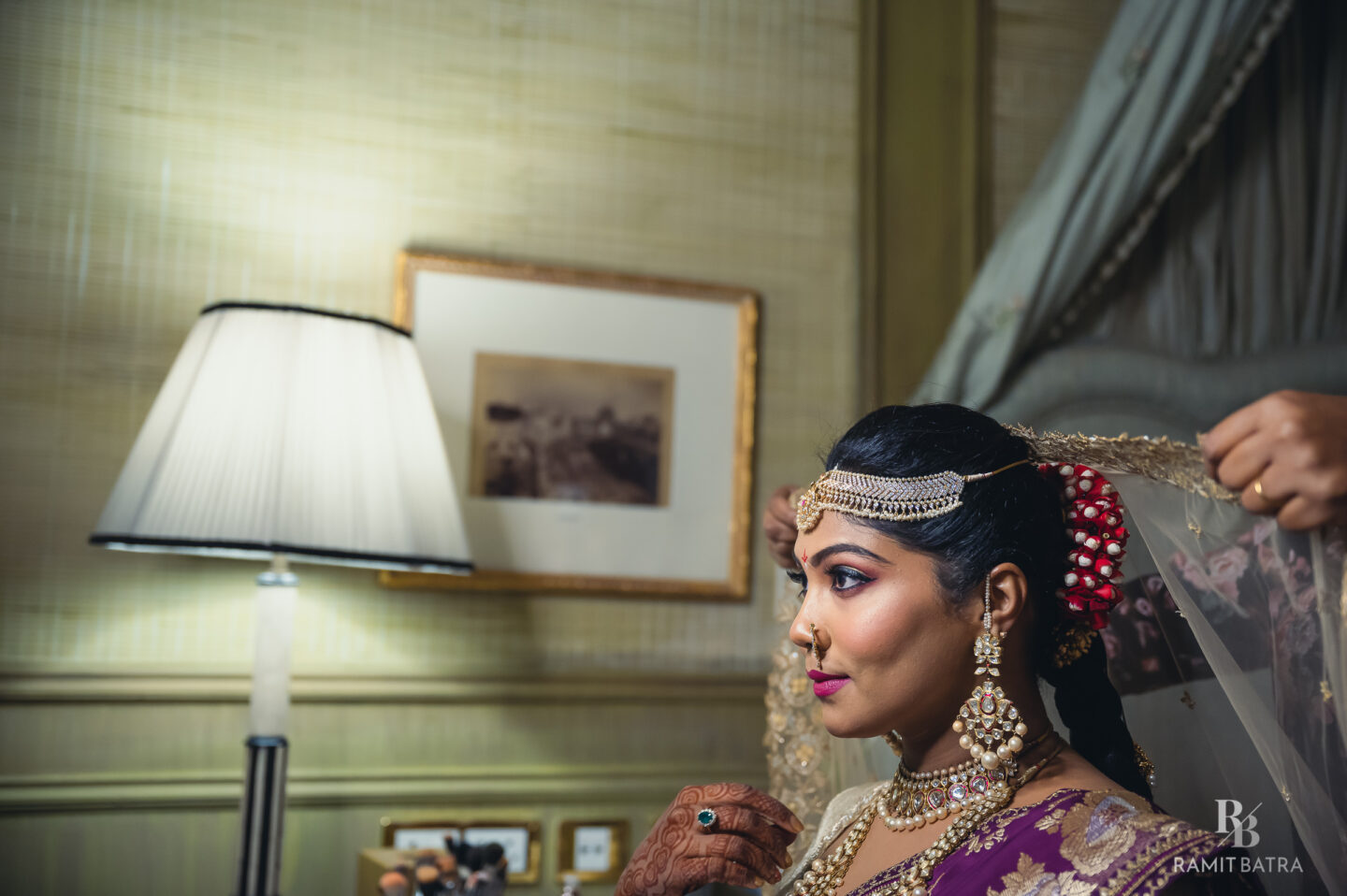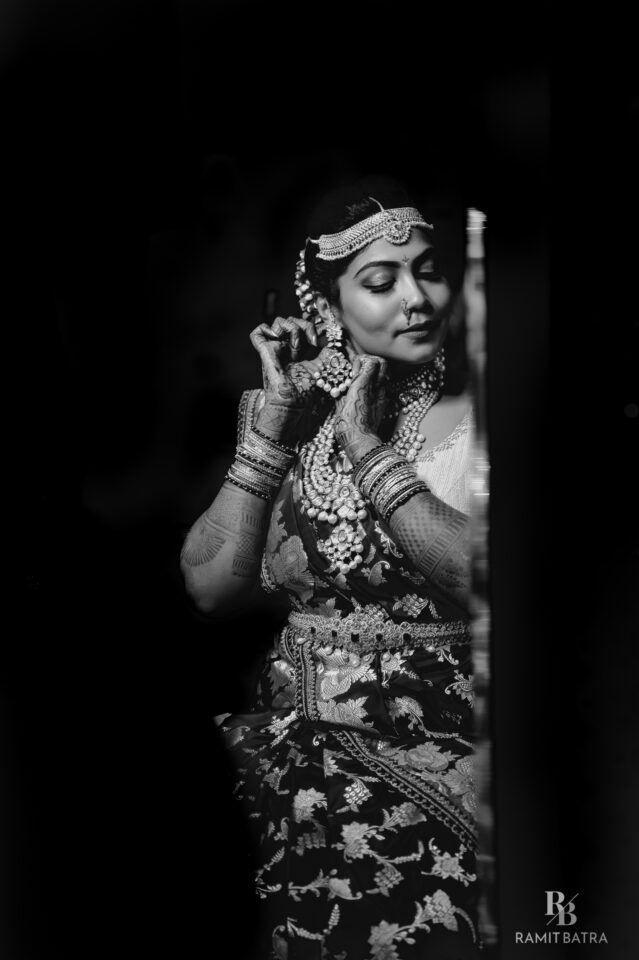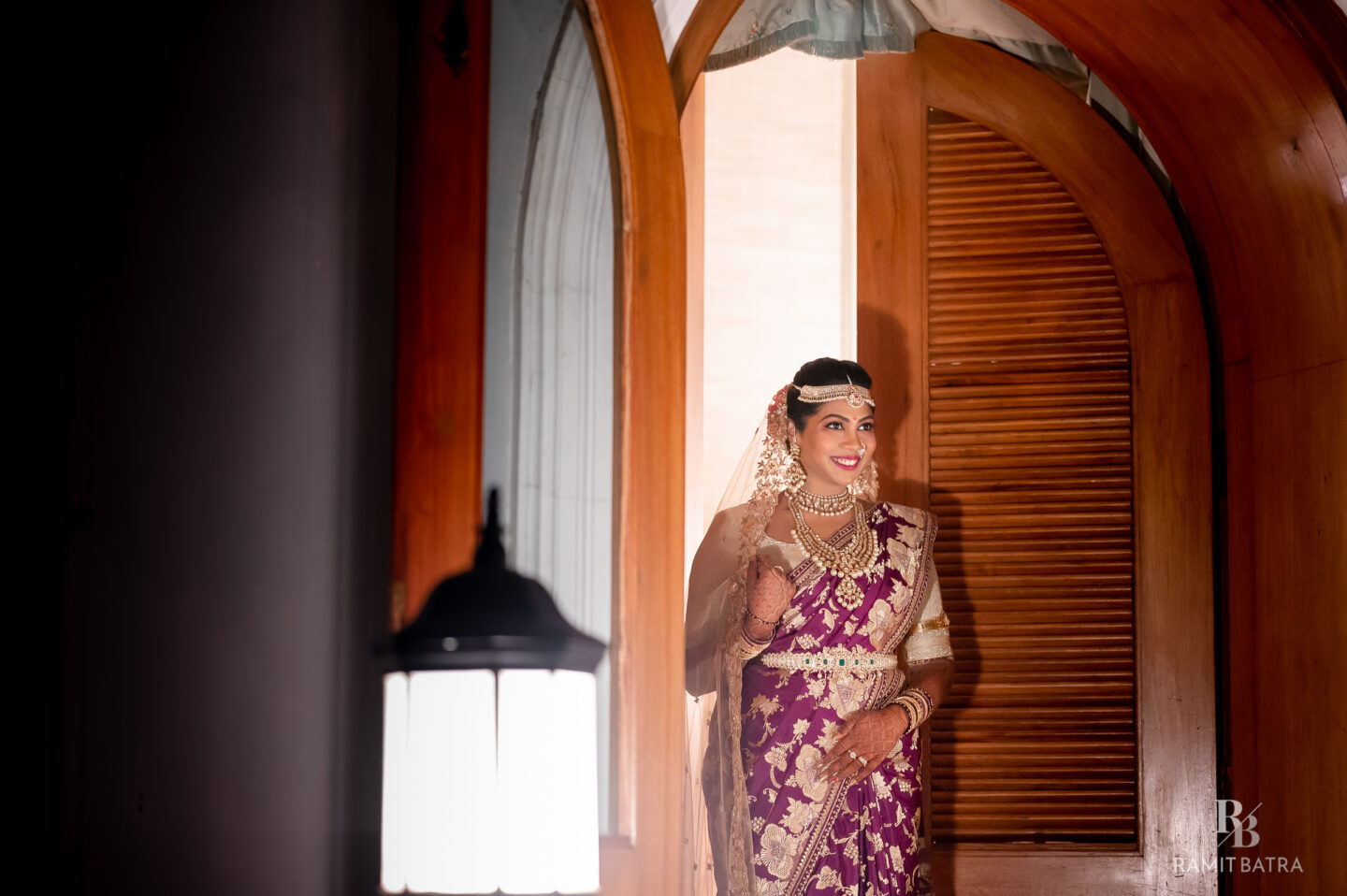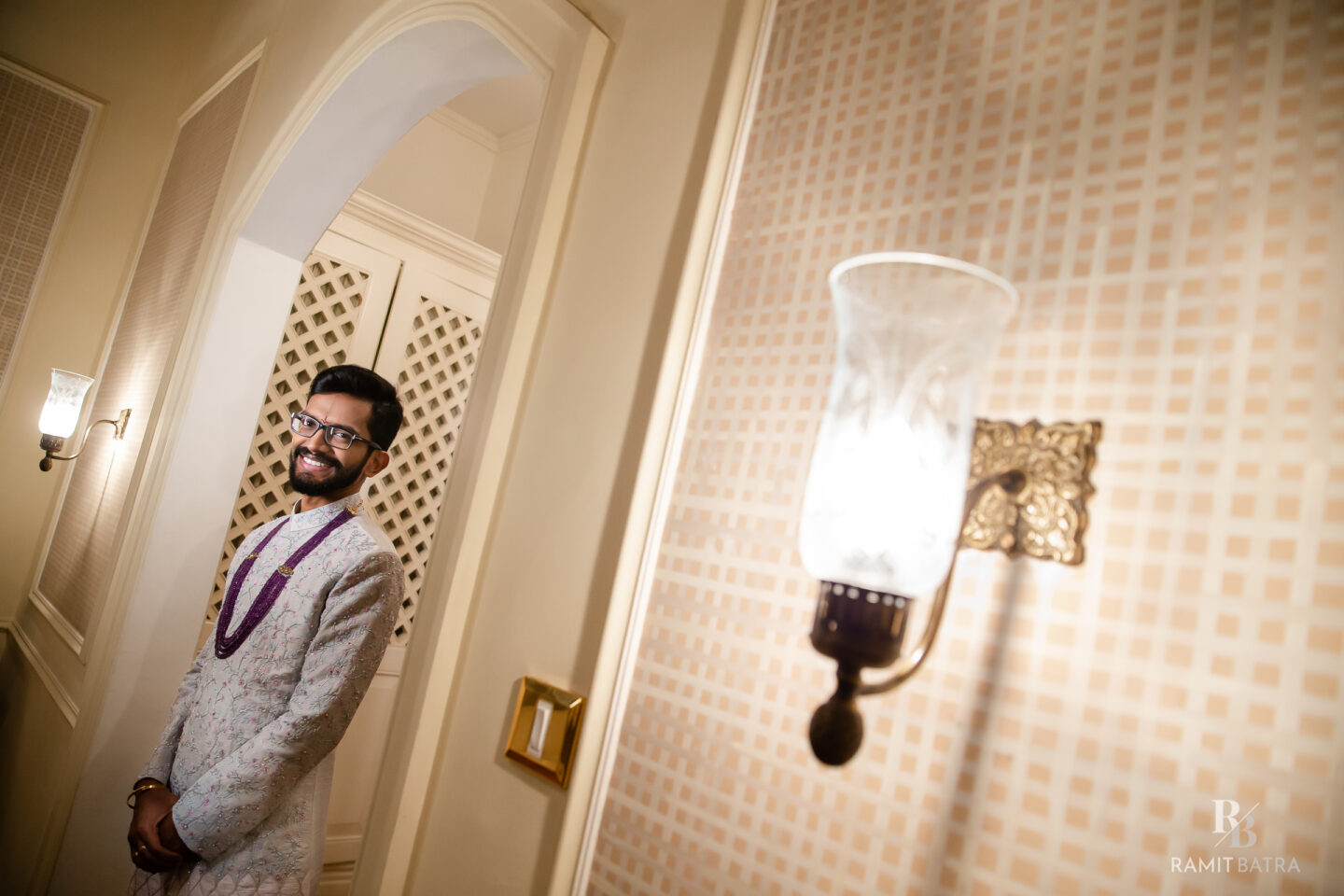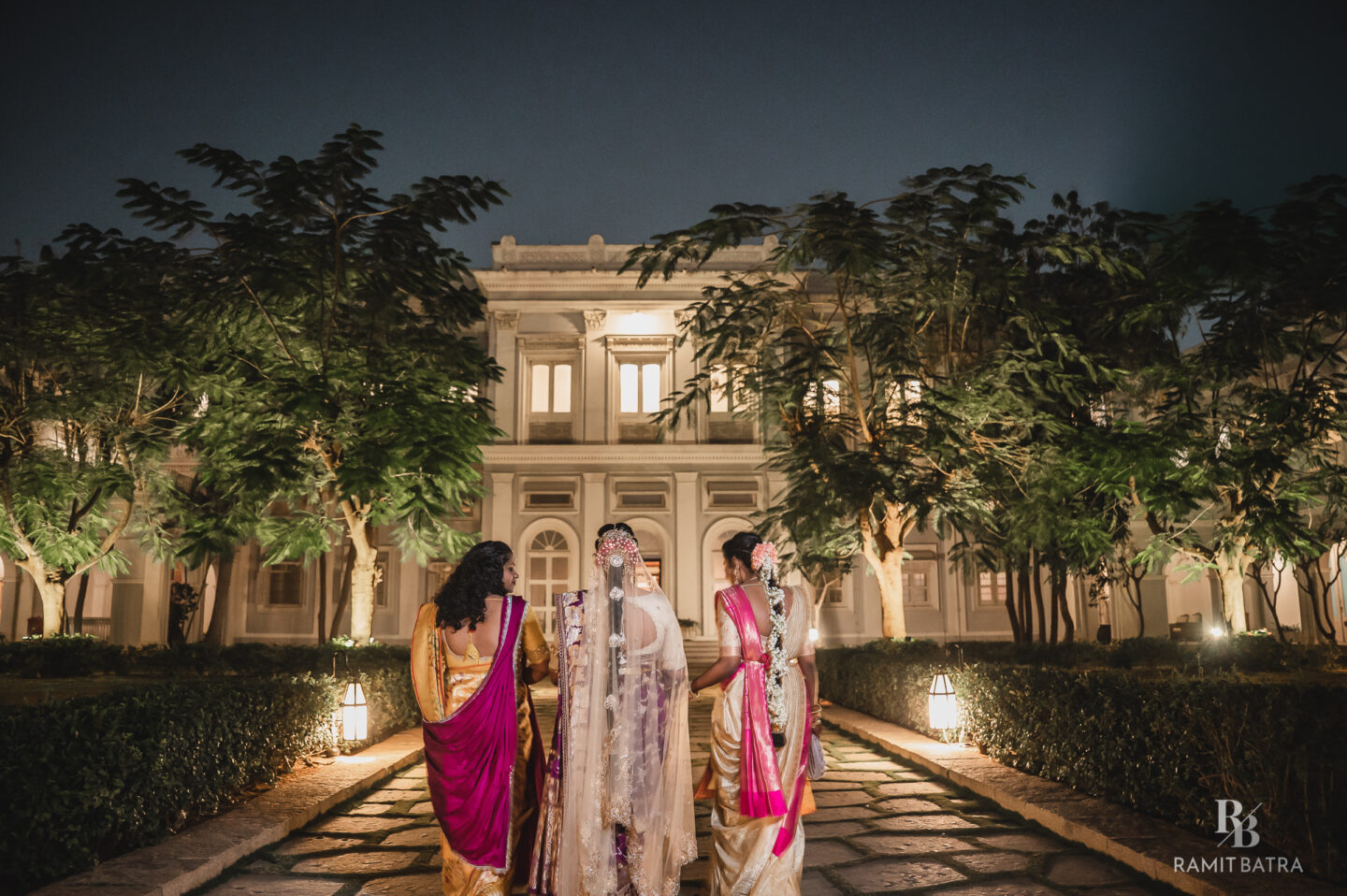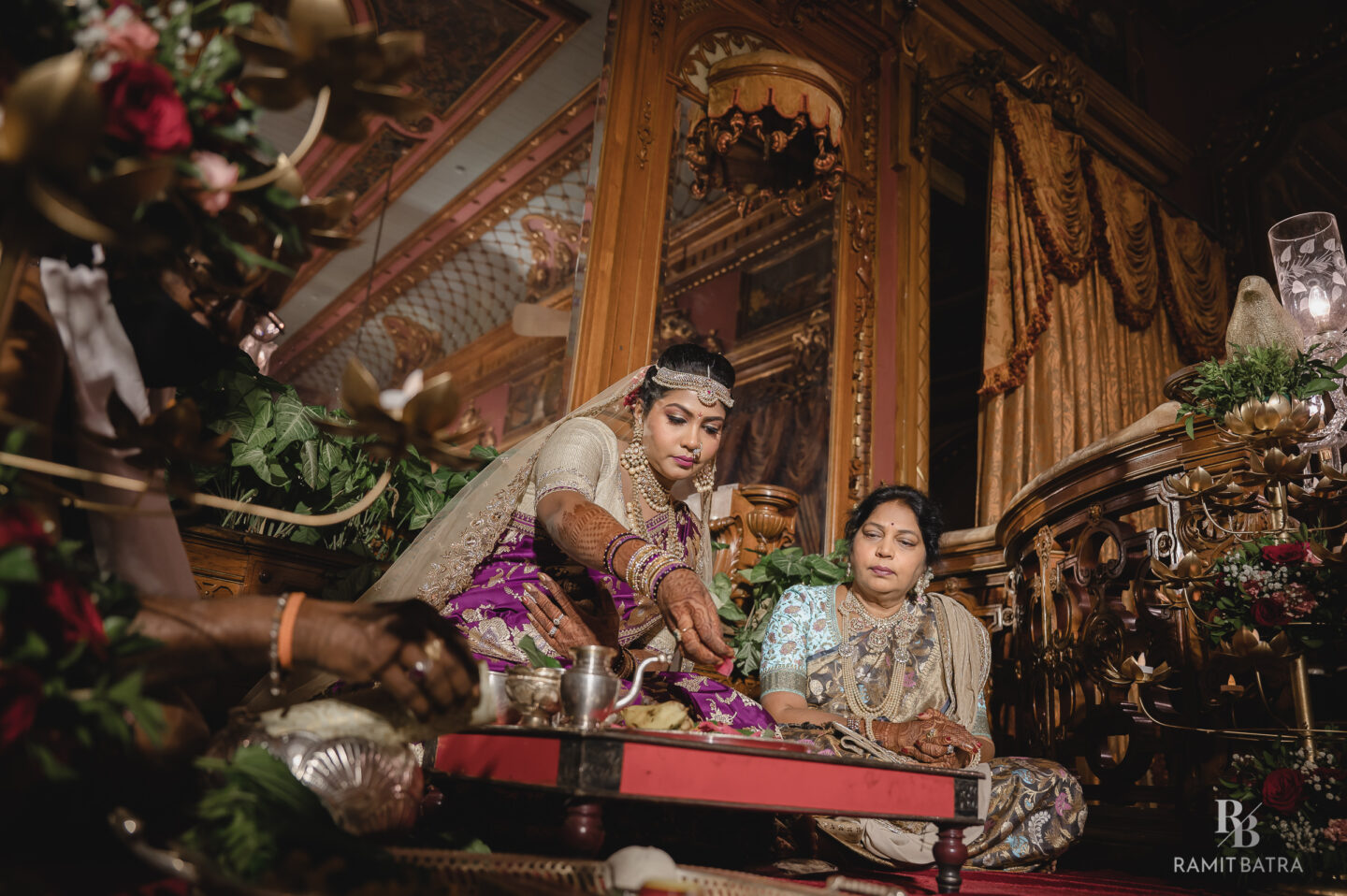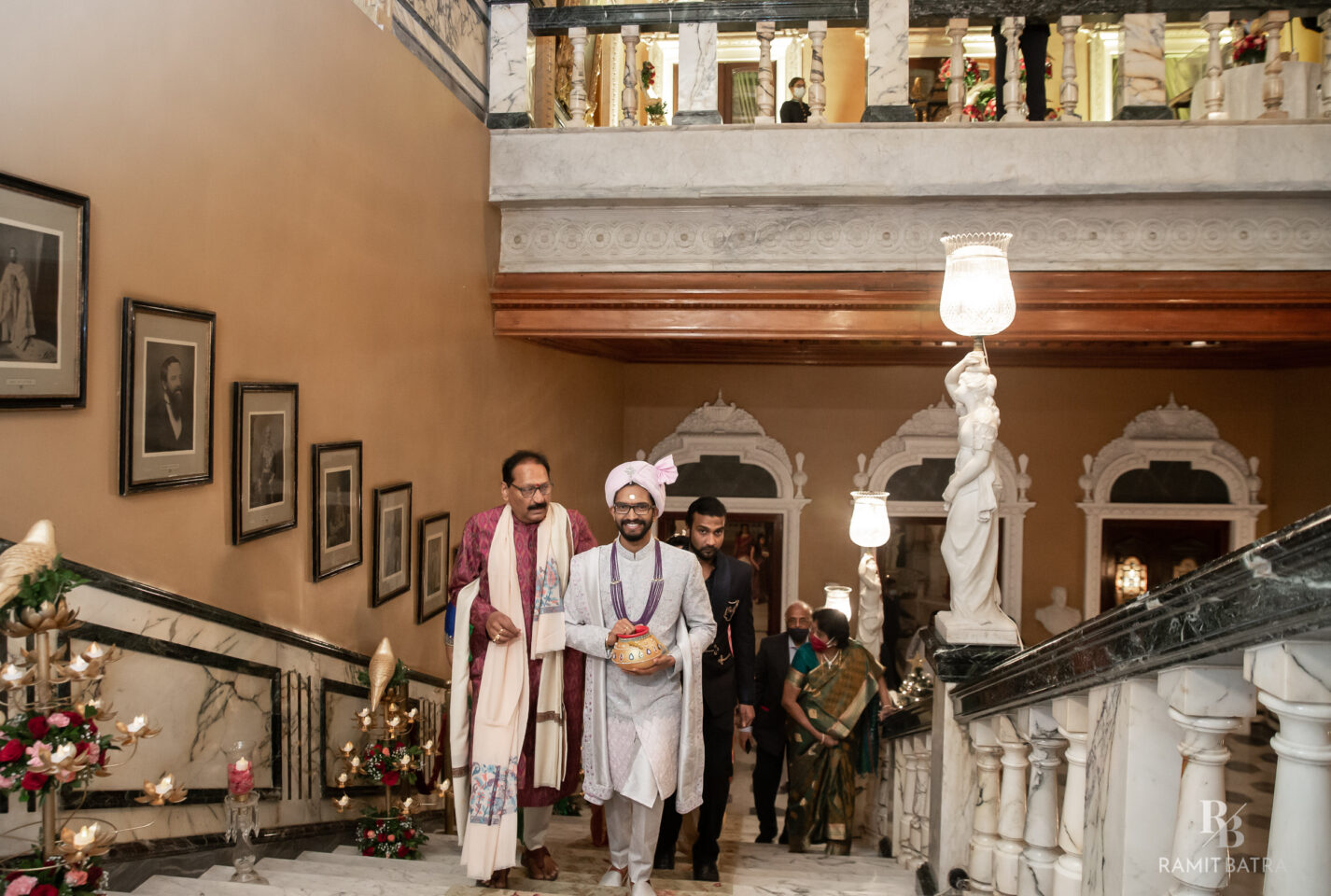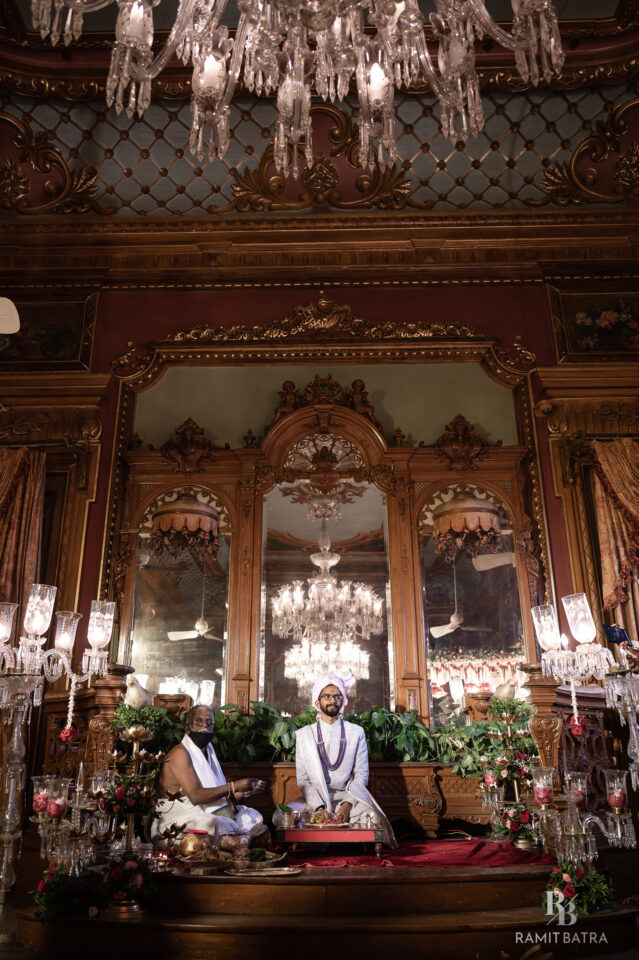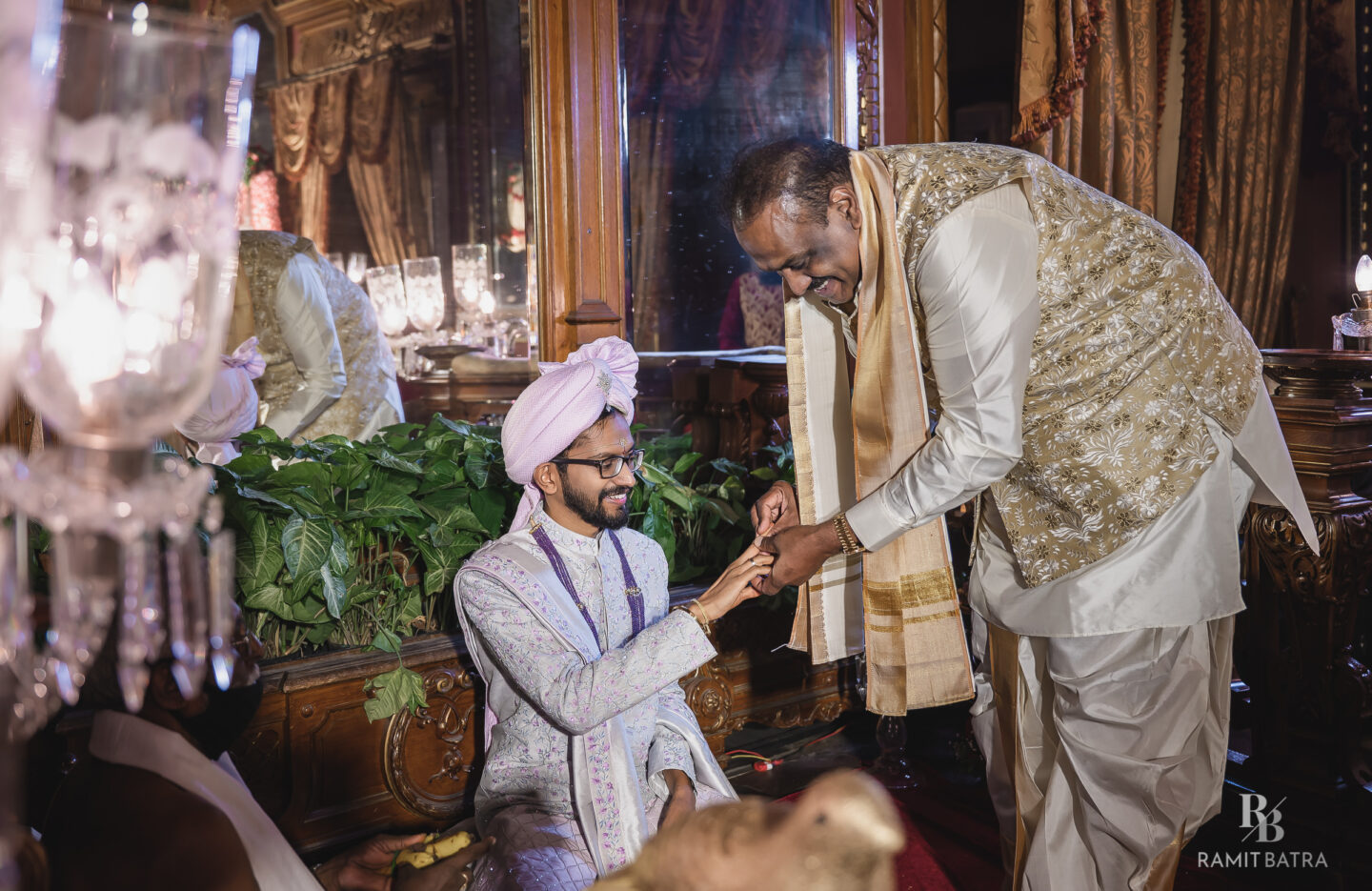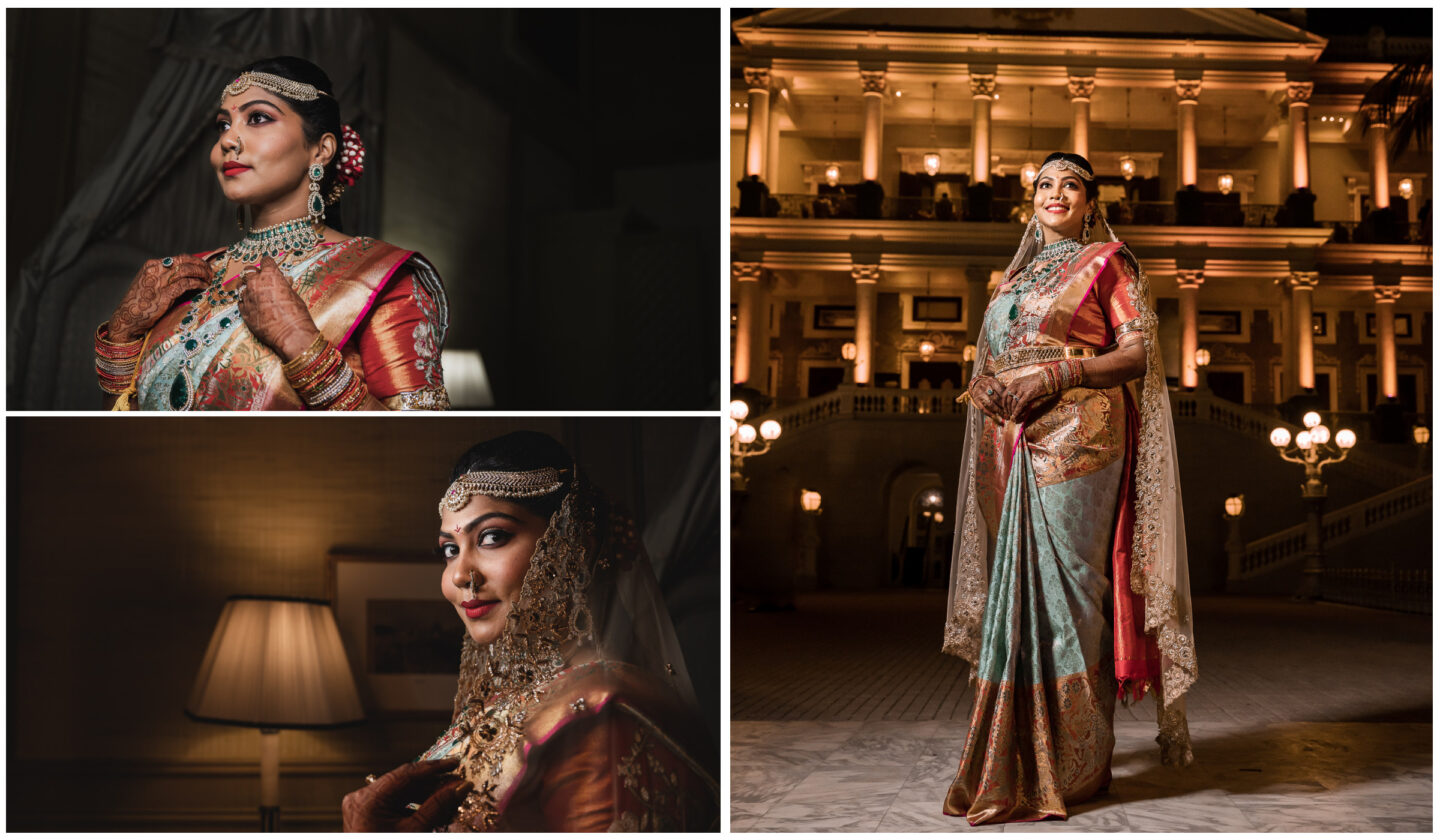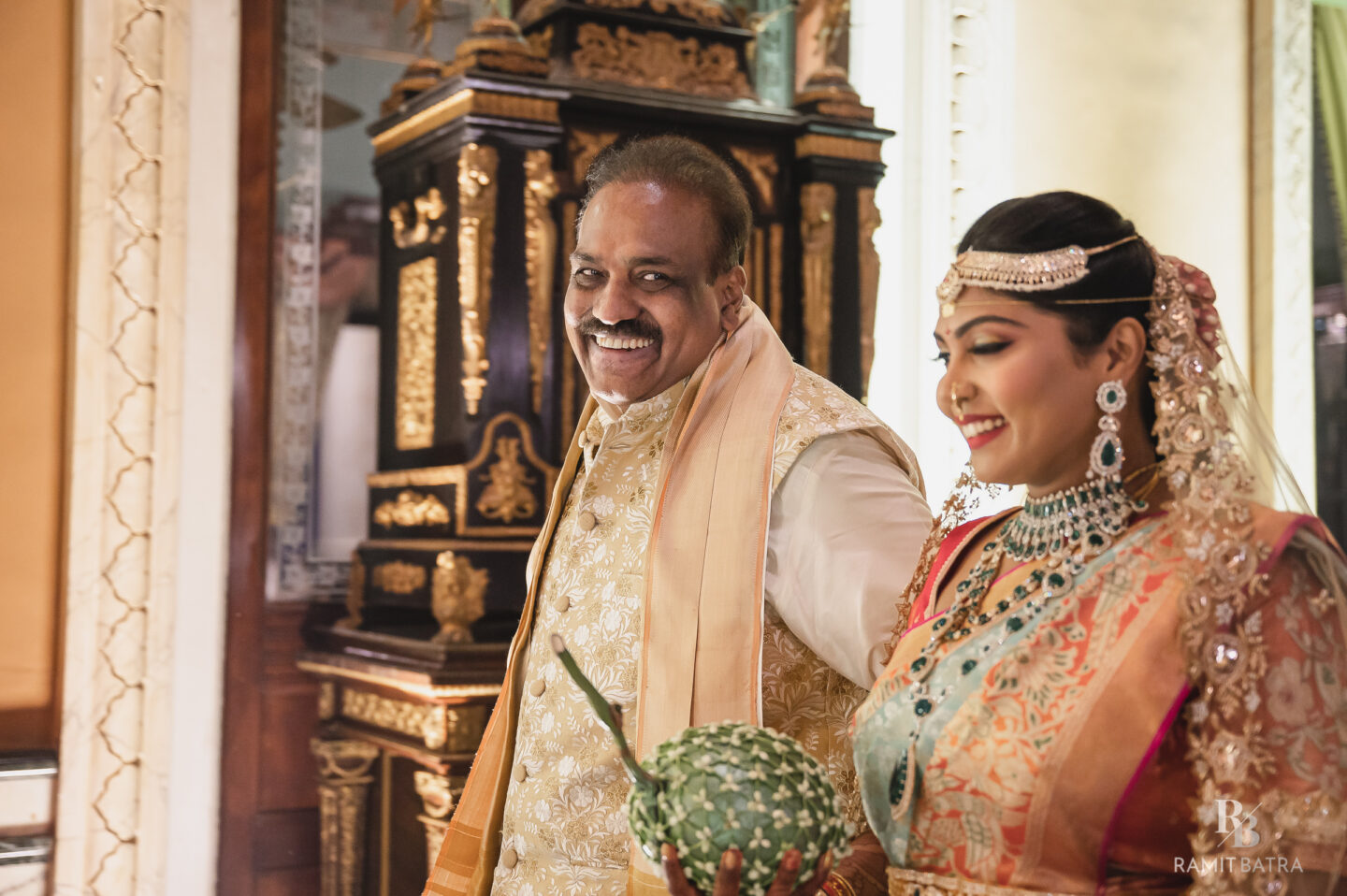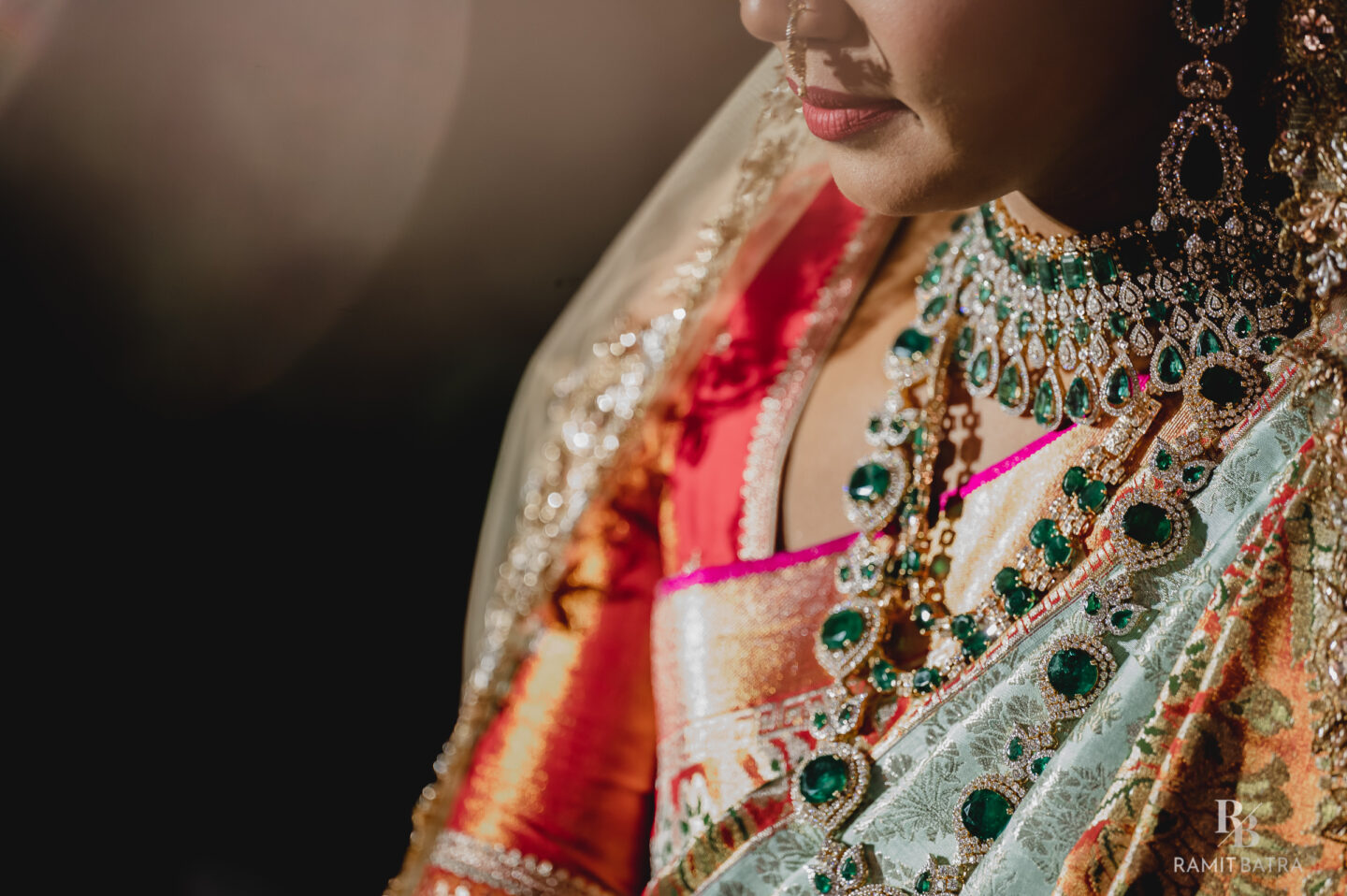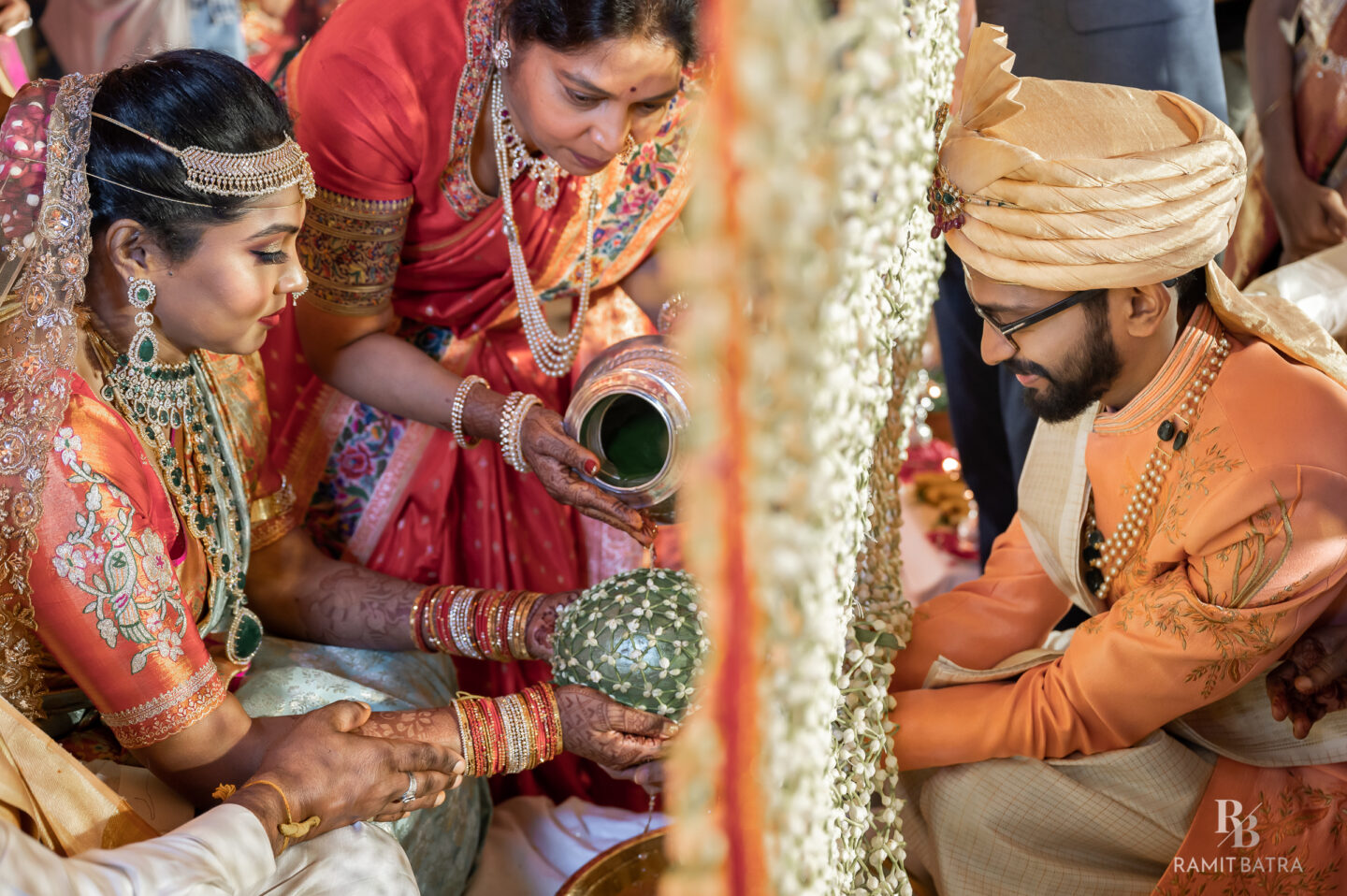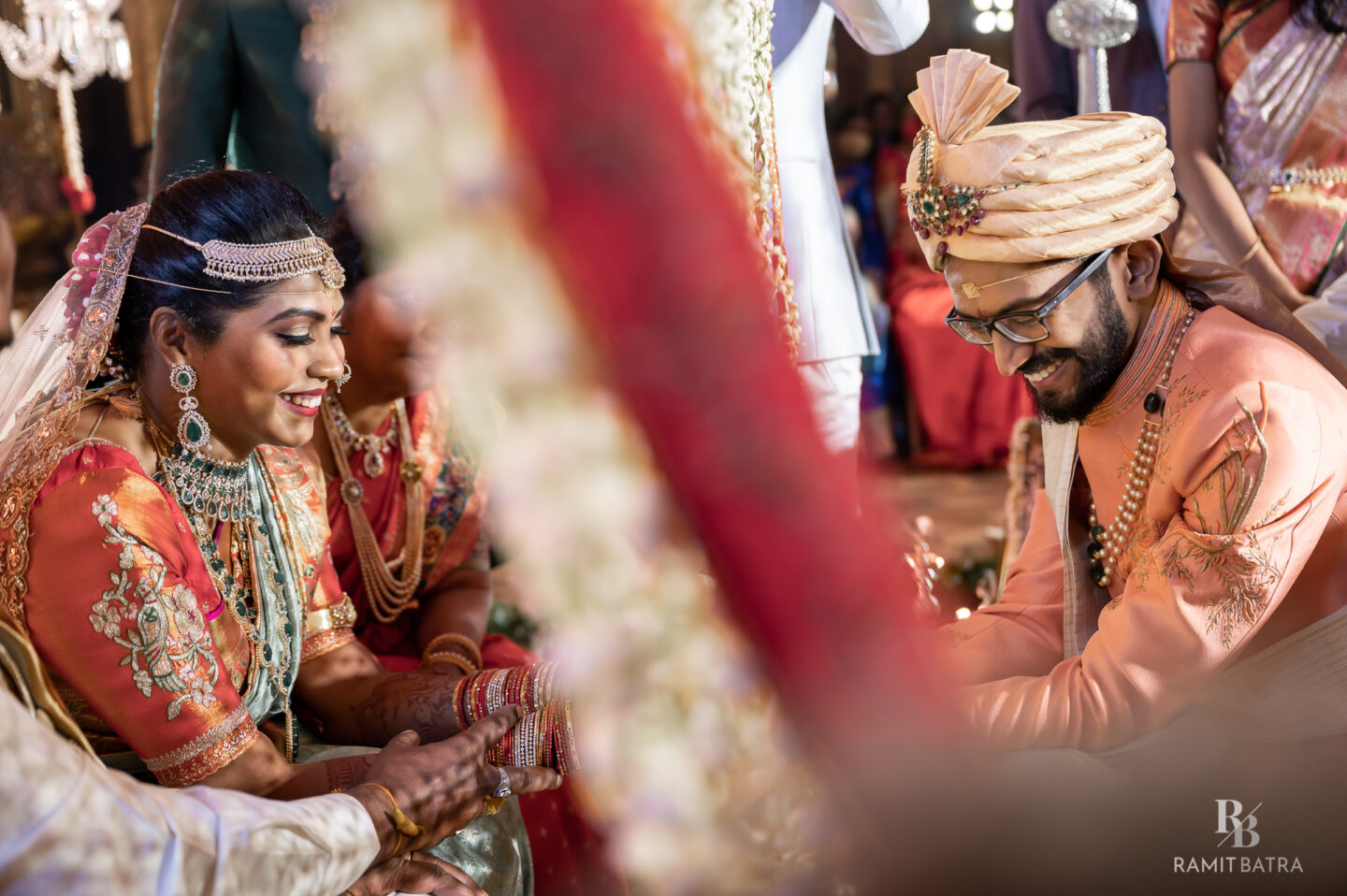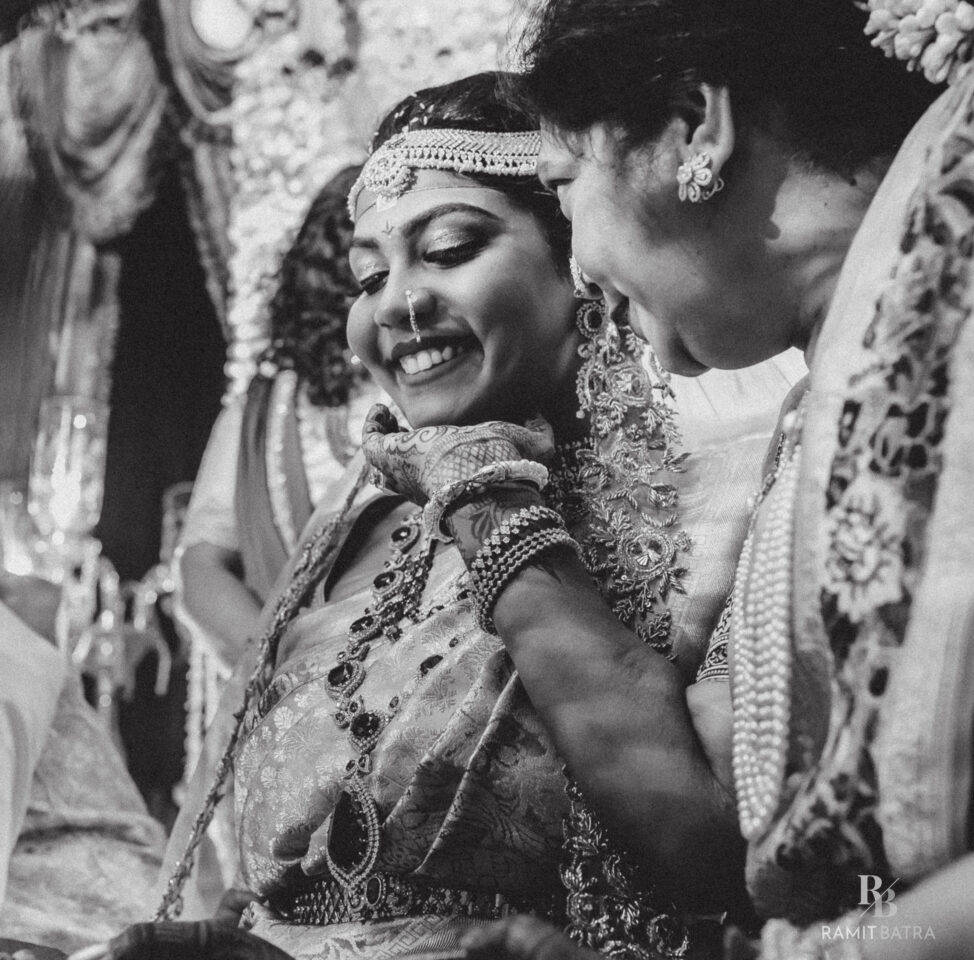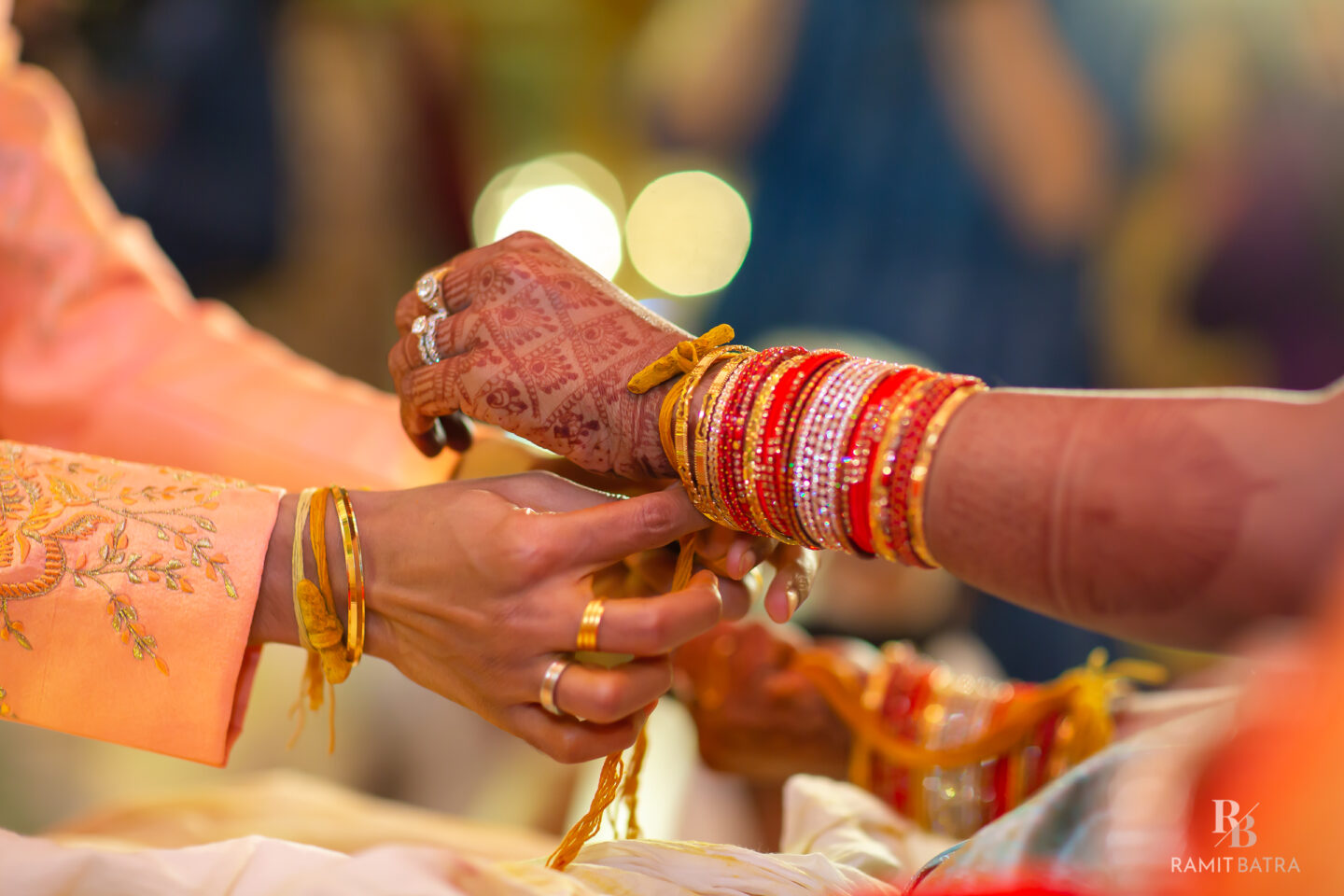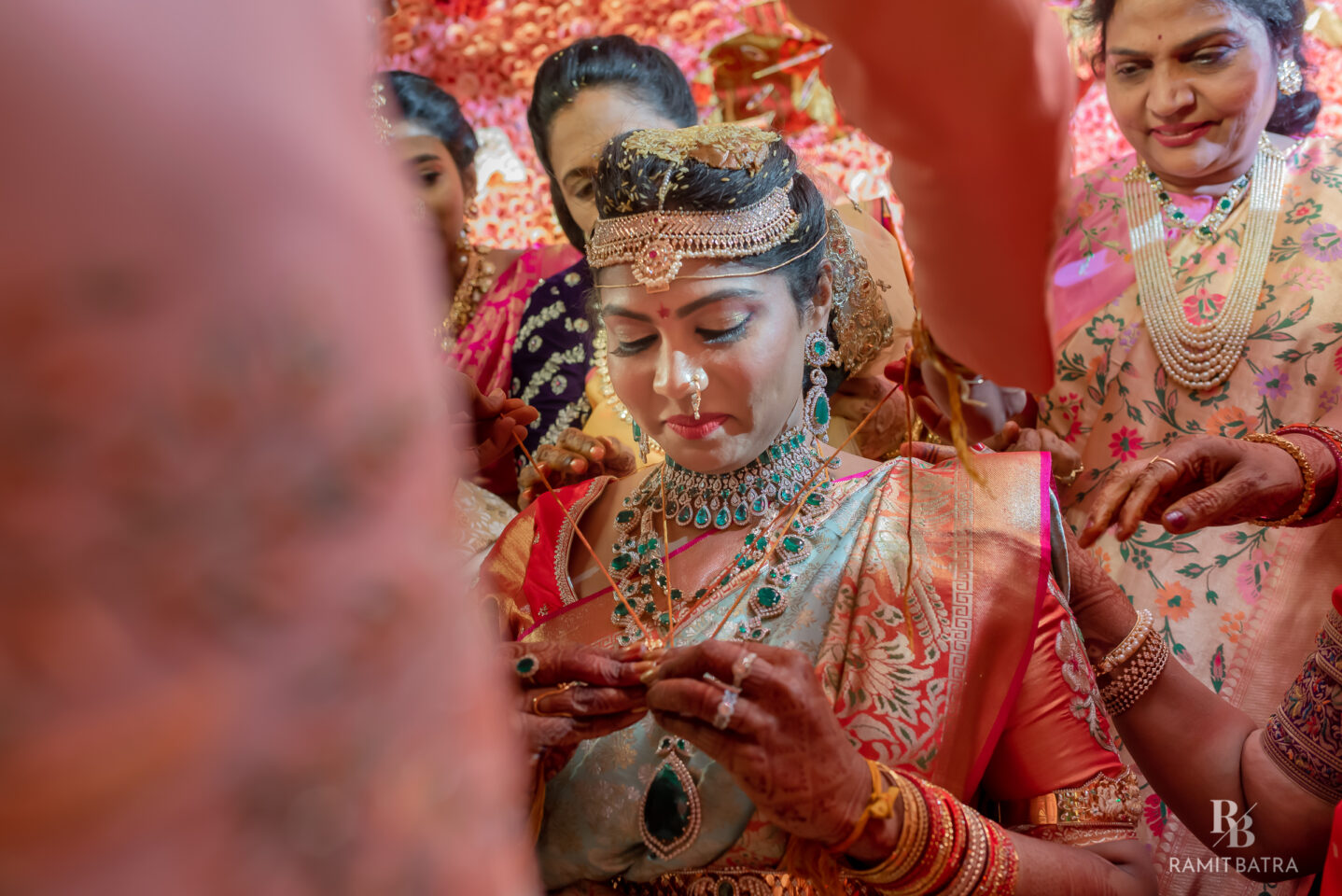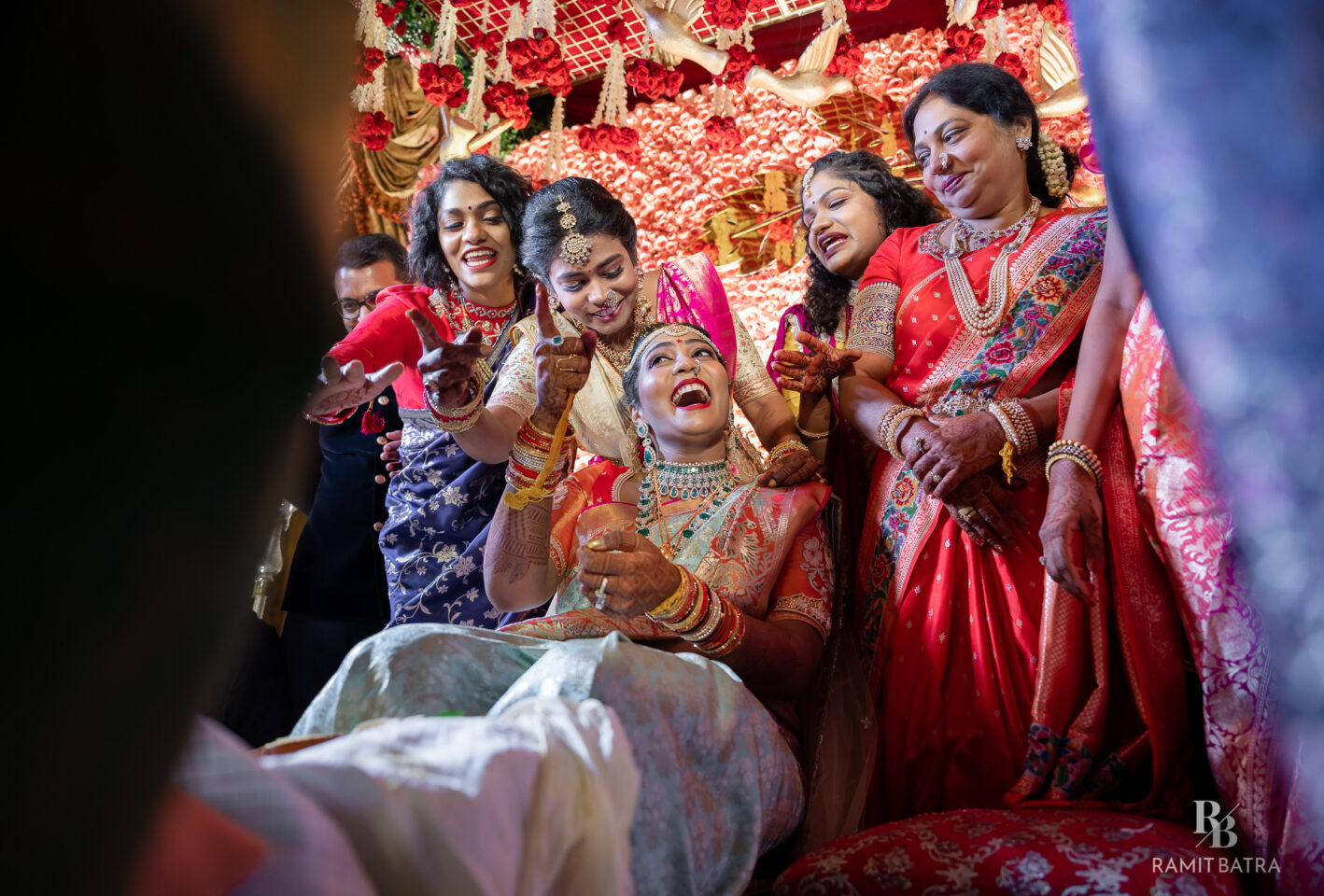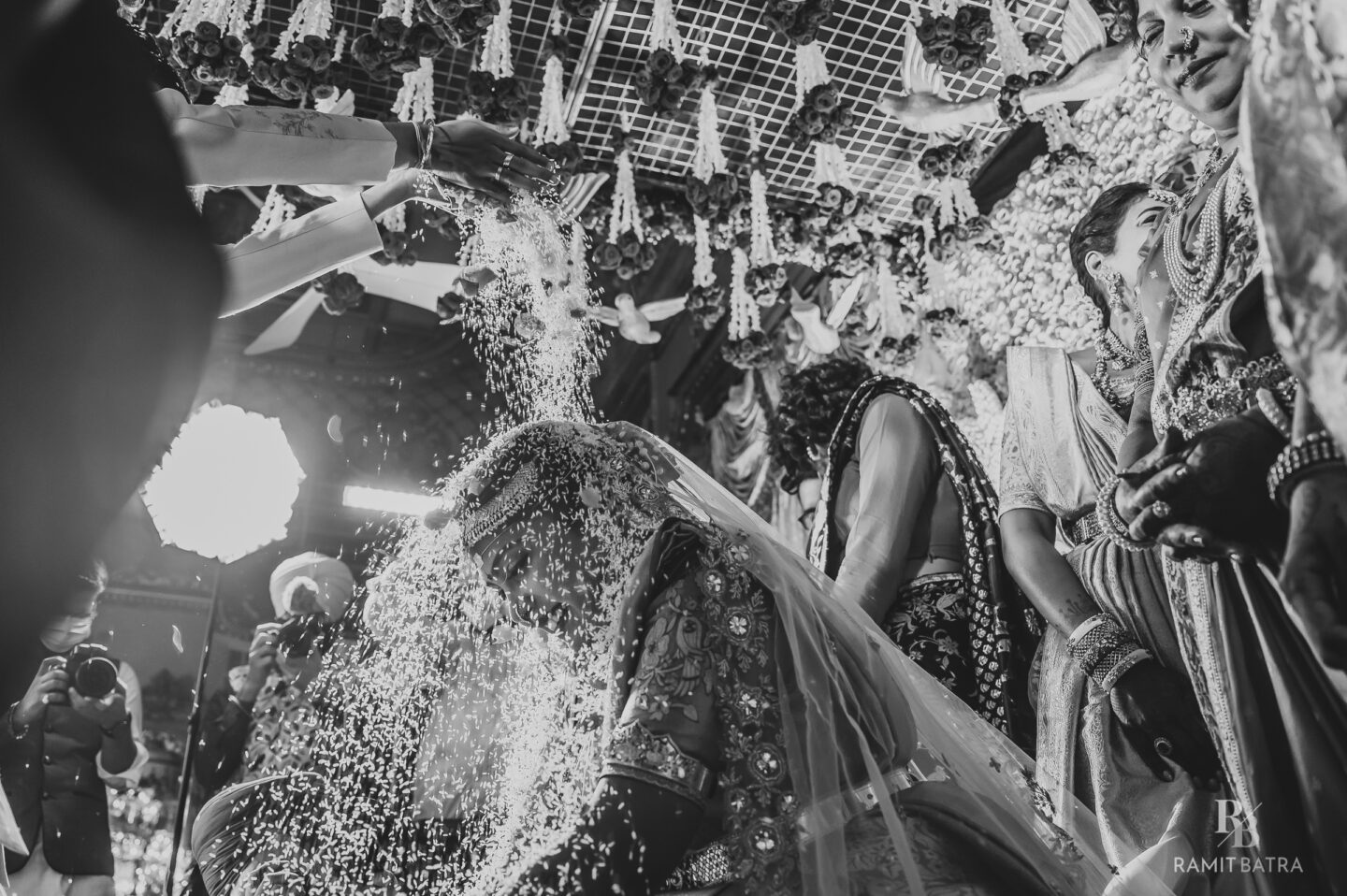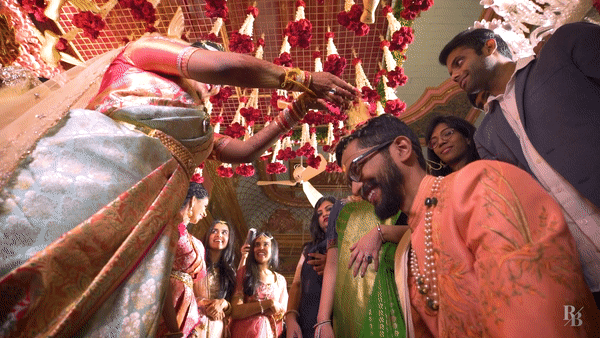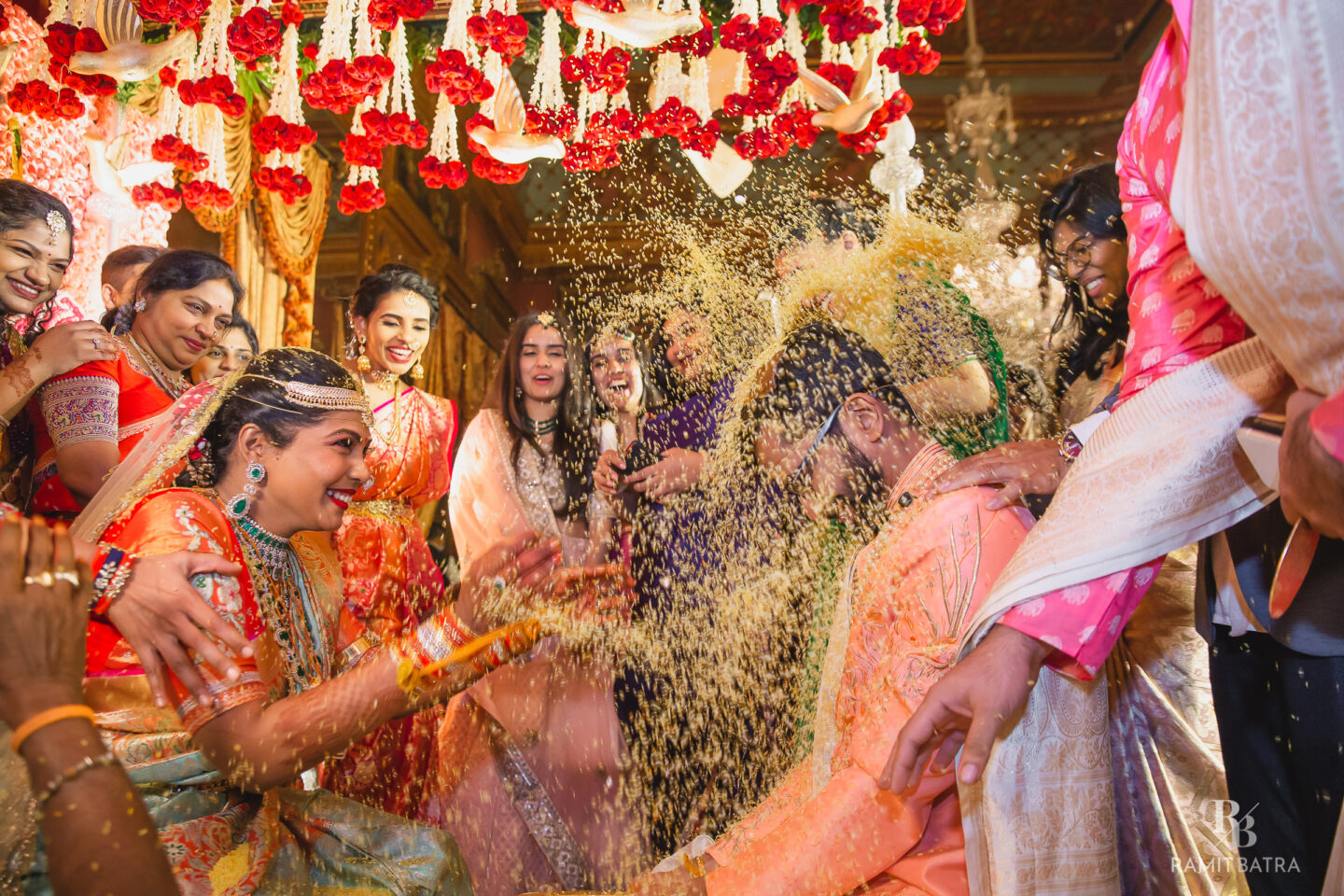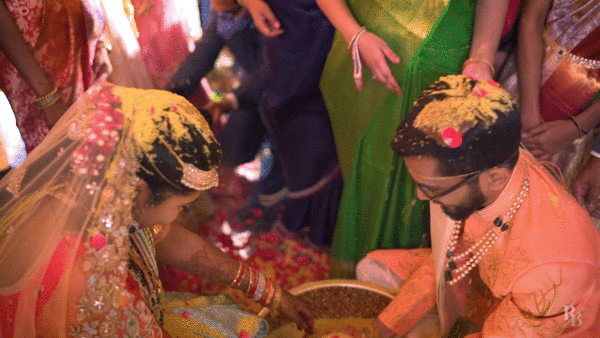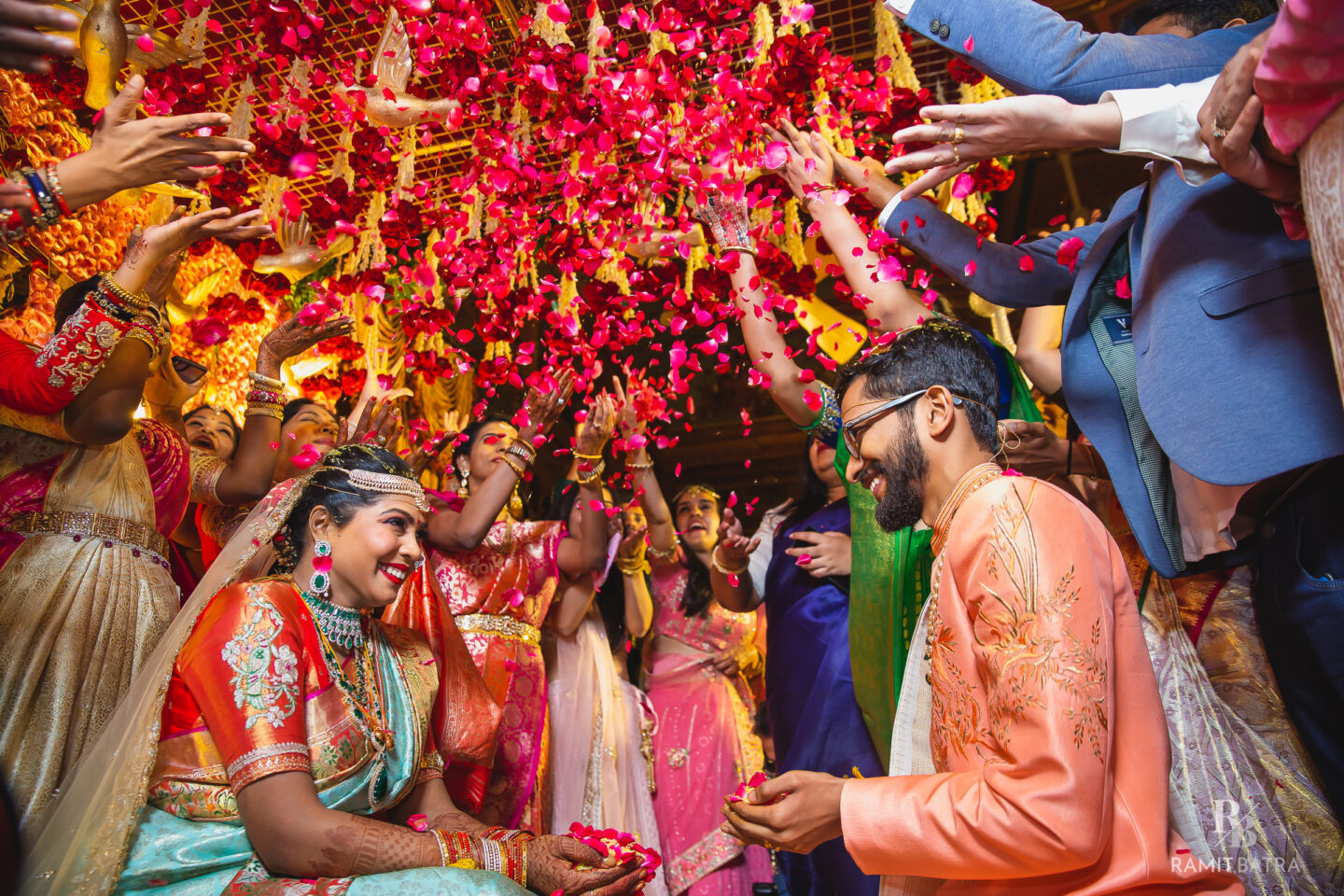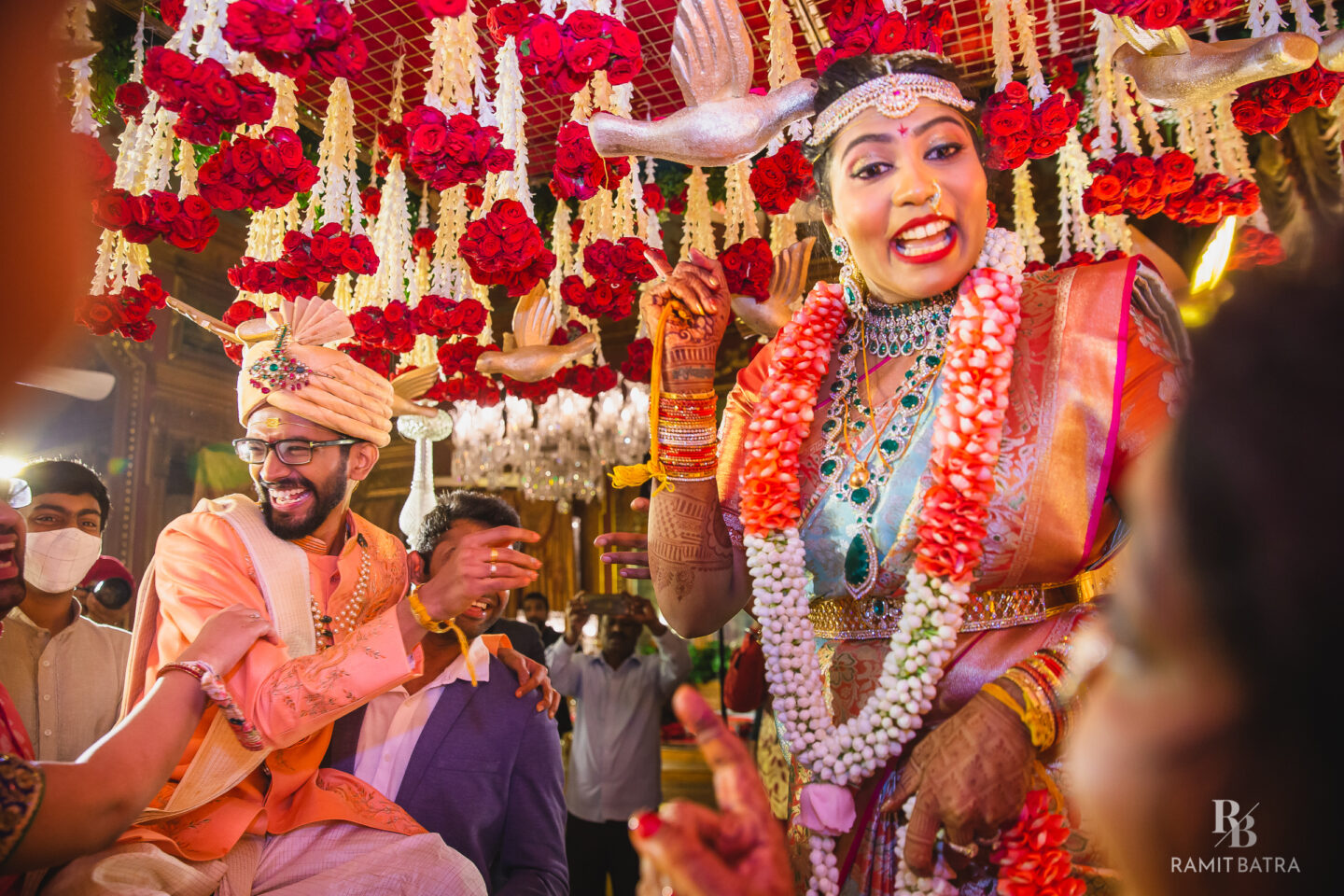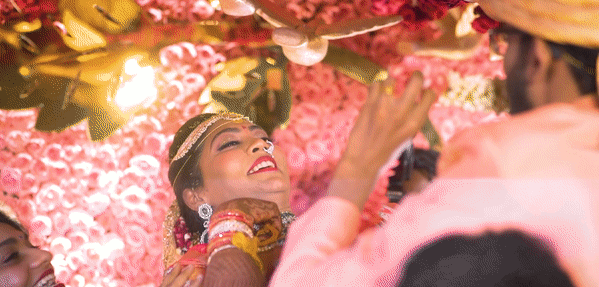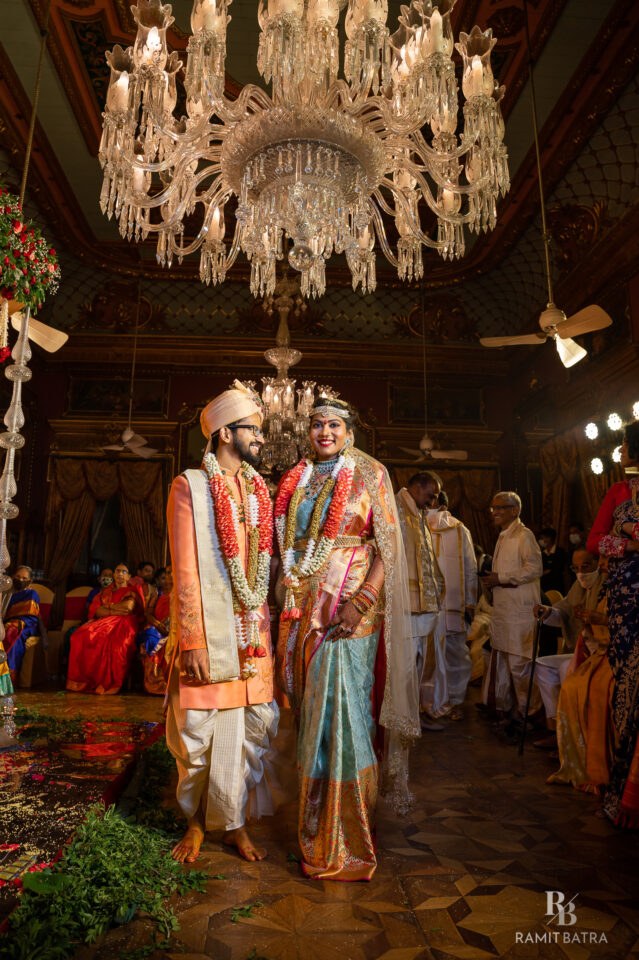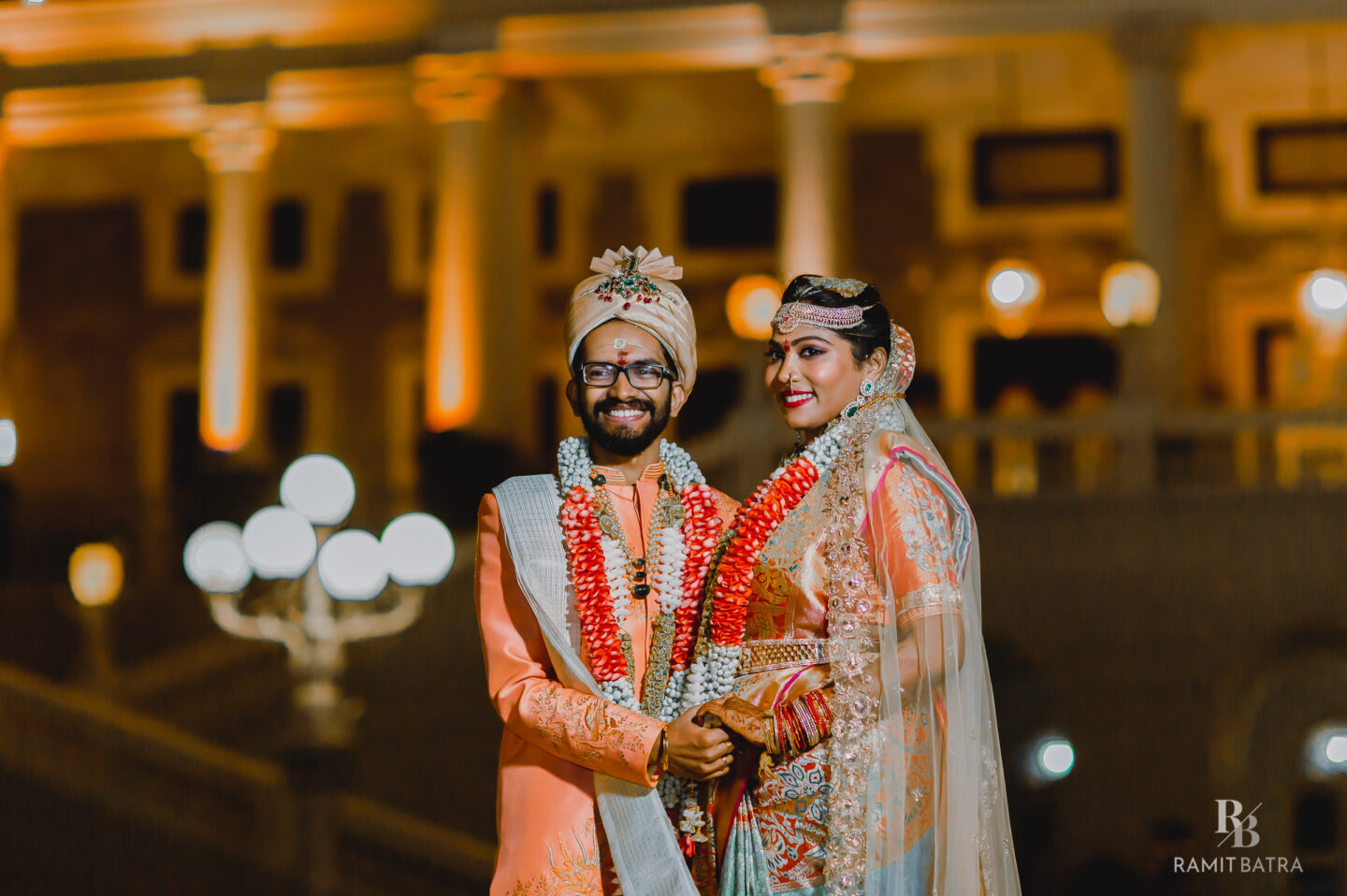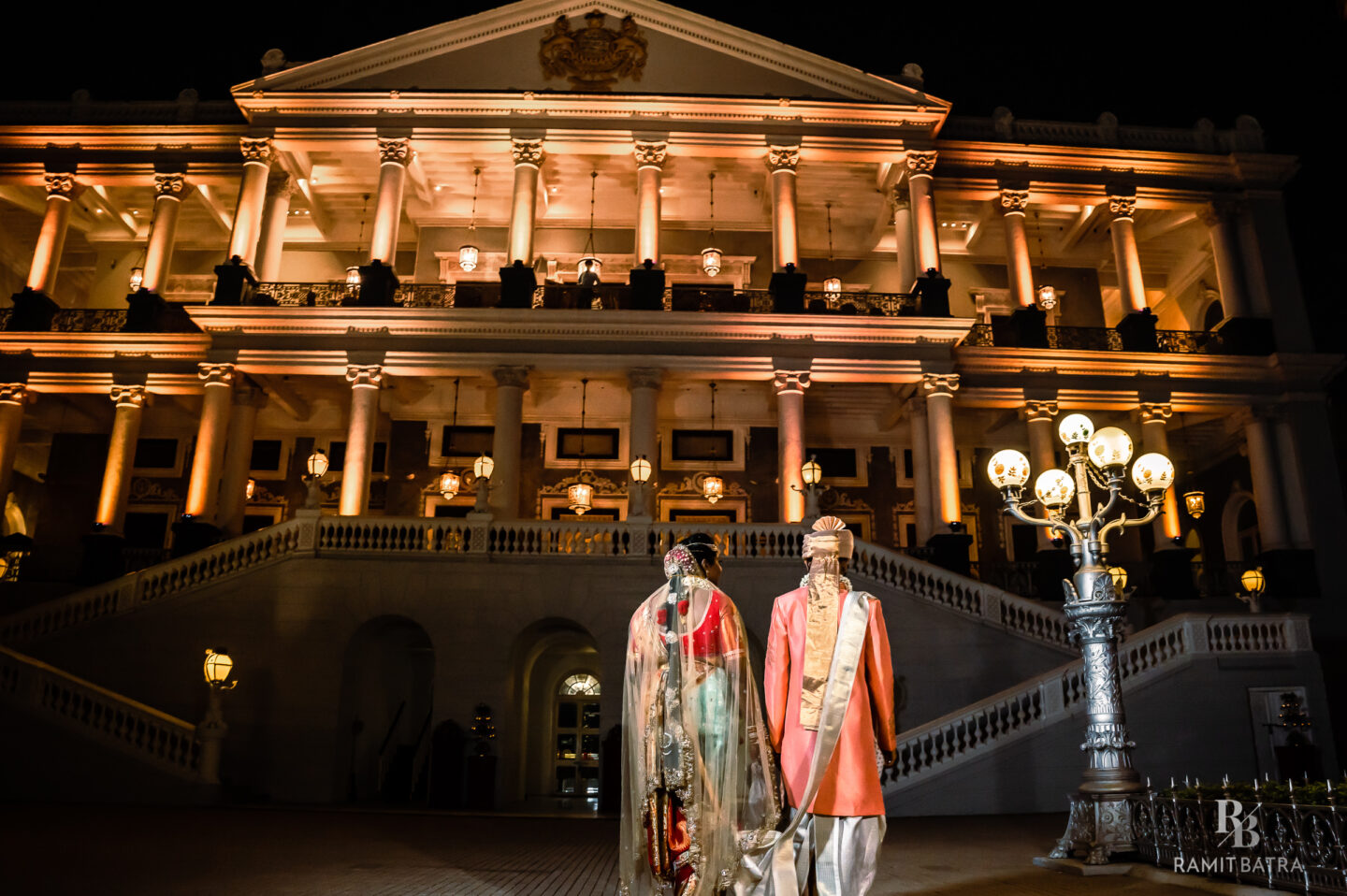 Q: How did you get associated with the photographer and how was your experience with him on your special day?
Lakshmi: The first person I called once my wedding dates were confirmed was Ramit. He had shot my cousin's Hyderabad Wedding and did a fabulous job; and more than that he is such a warm and fun person to have around. His work ethic is impeccable! I respect that and that's how I knew Ramit was going to be the photographer.
Ramit and his team were with me throughout! It was so good to have them around! They had a great energy and a friendly vibe. It didn't feel like they were outsiders. They are professional, on time, respectful, grounded and most importantly they dedicatedly cater to the needs of the couple. At one point during the wedding, I had a small mishap and Ramit stepped in and cheered me up, he made me laugh! And I feel as a bride when you are so nervous on your big day, it really helps to have that personal connect with the photographer. So I am really grateful to have had him and his team for our big day.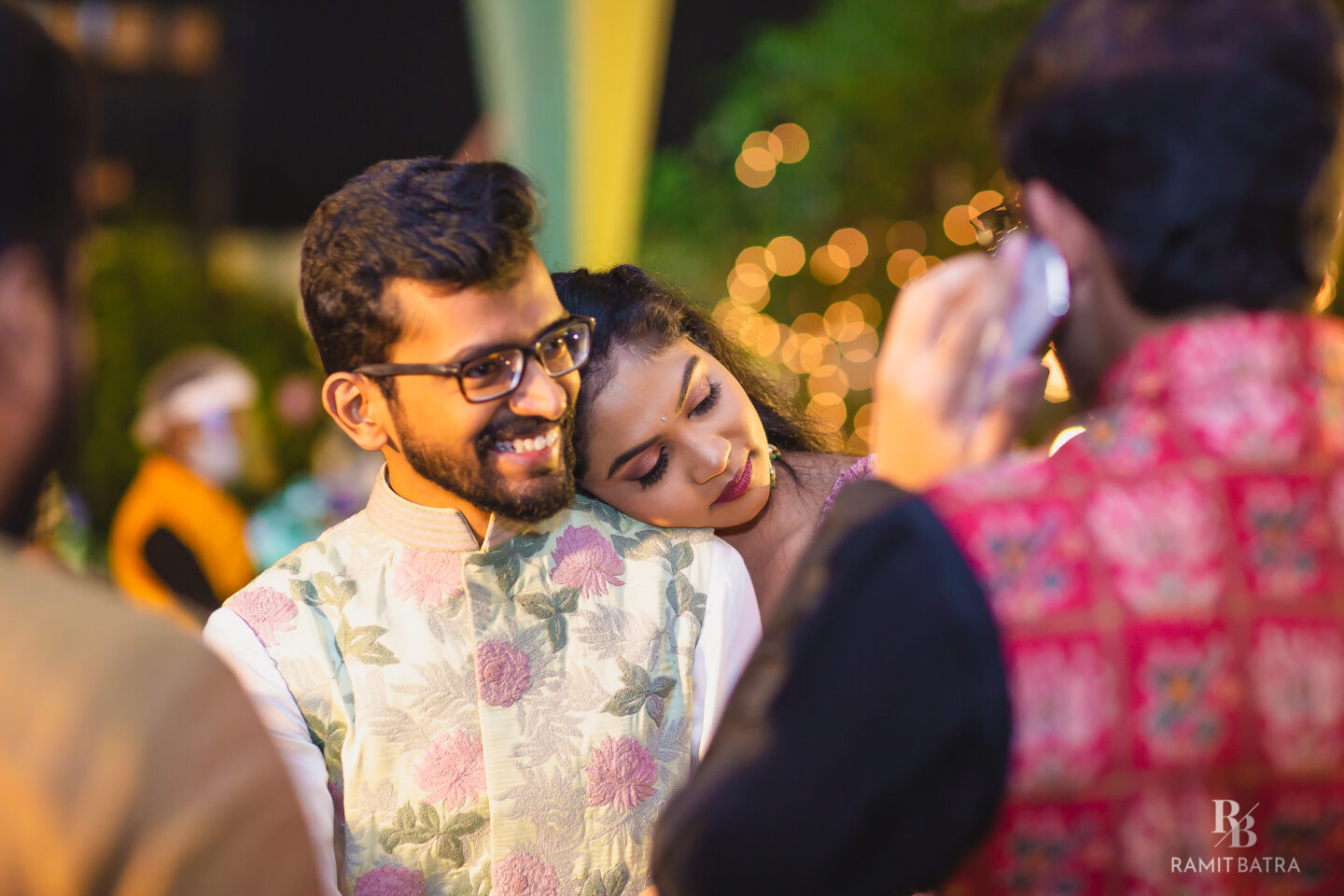 Q: Looking back at the wedding film – Tell us about some of your most memorable moments from the wedding!
Lakshmi: I think Ramit beautifully captured our relationship. During the wedding we had a lot fun moments like the ones during the thalambaralu and the varmala; where we were being super playful and competitive. He captured those moments beautifully. Small and special moments with my family were captured so well, especially my mom, dad and sister! However, if you ask one most memorable moment. It would definitely be my first dance with Preetham during our reception and the speeches by my family.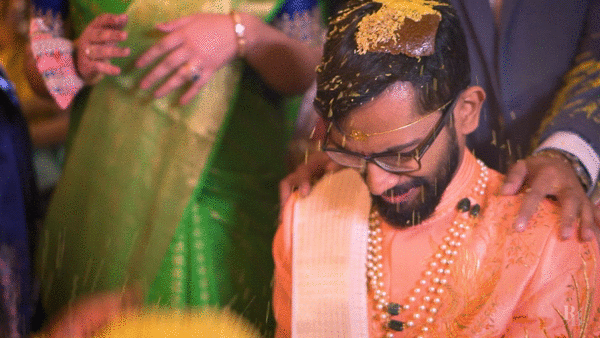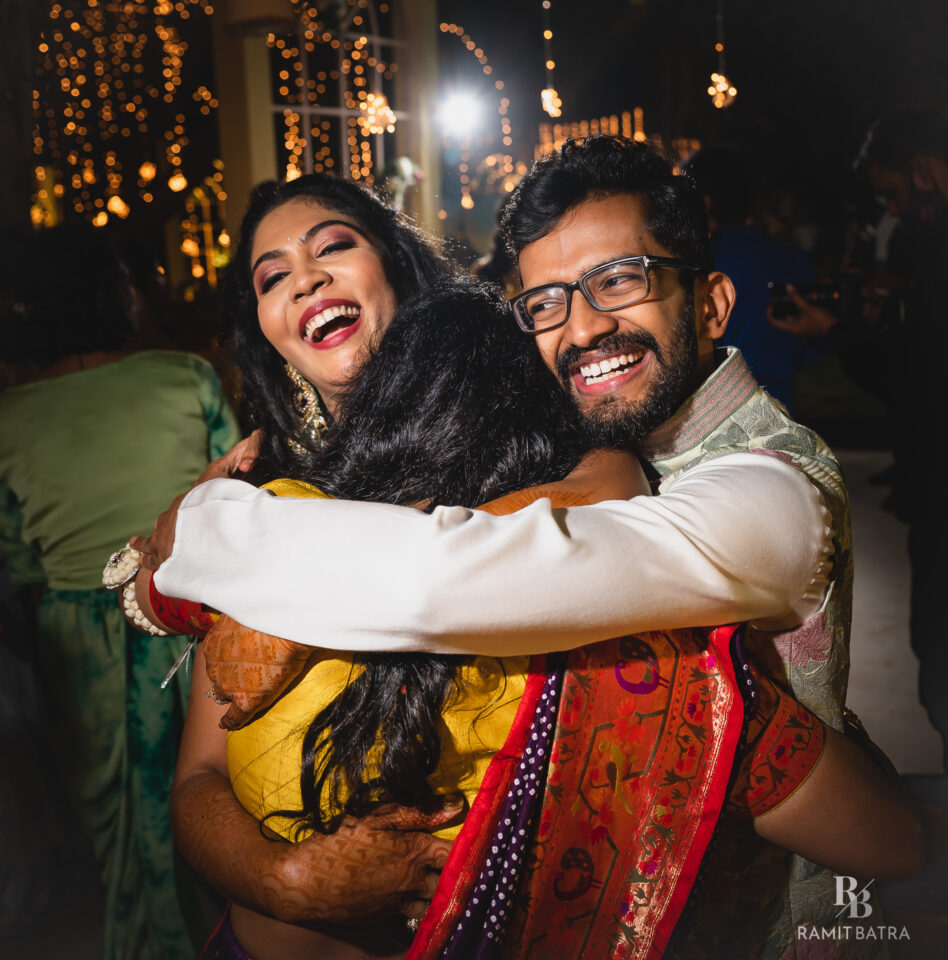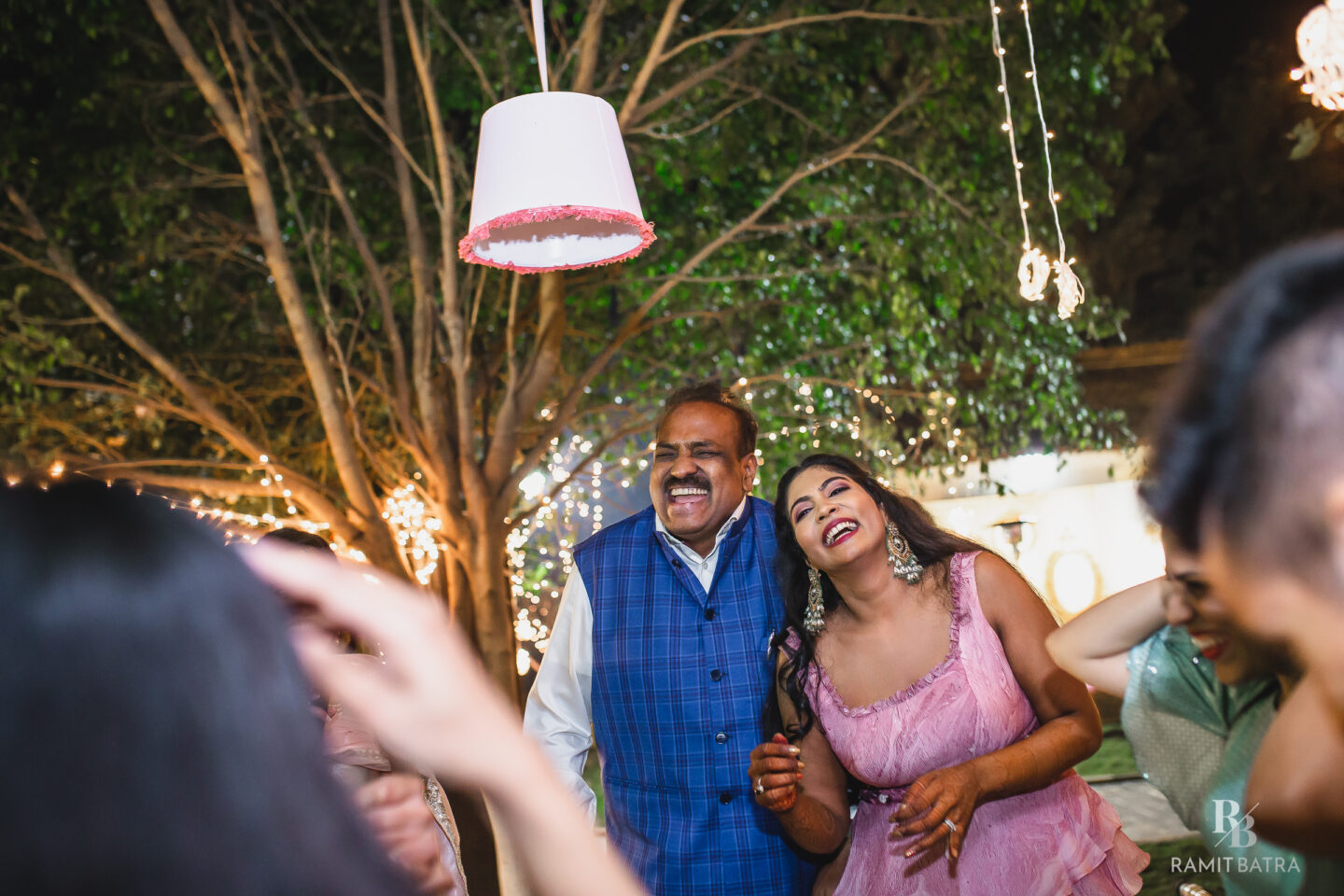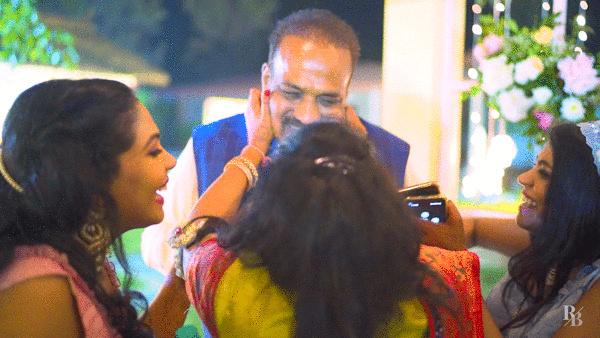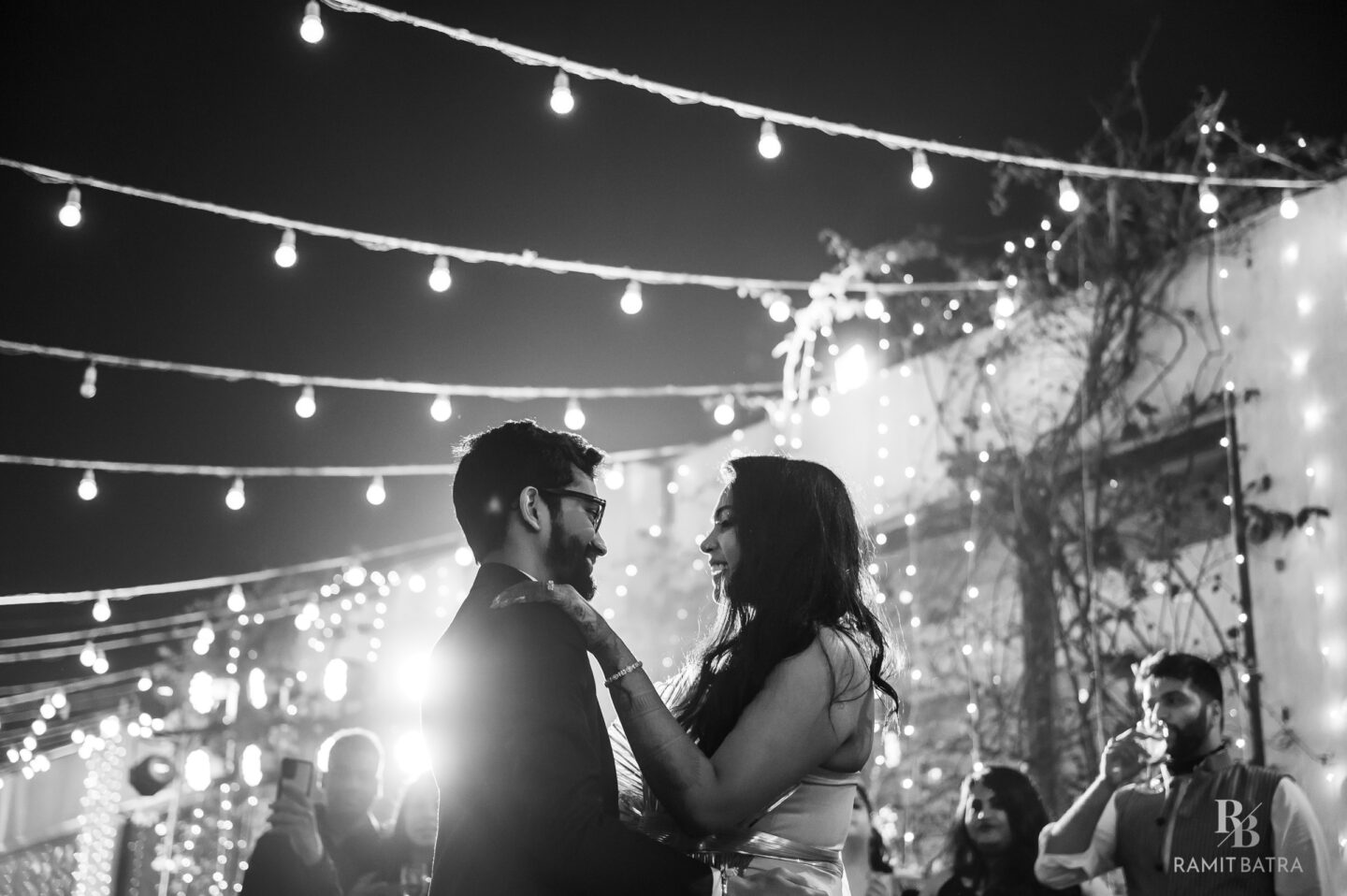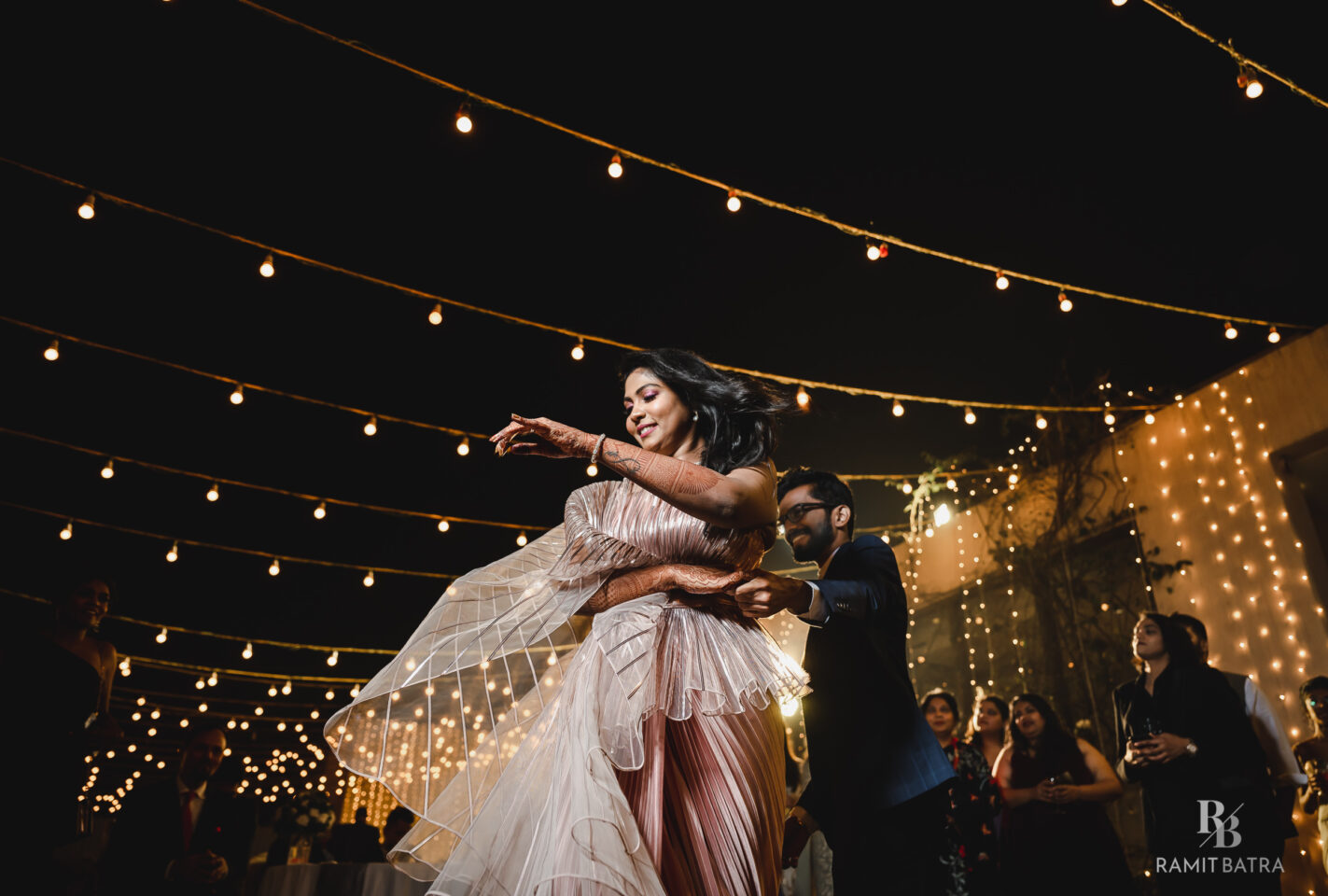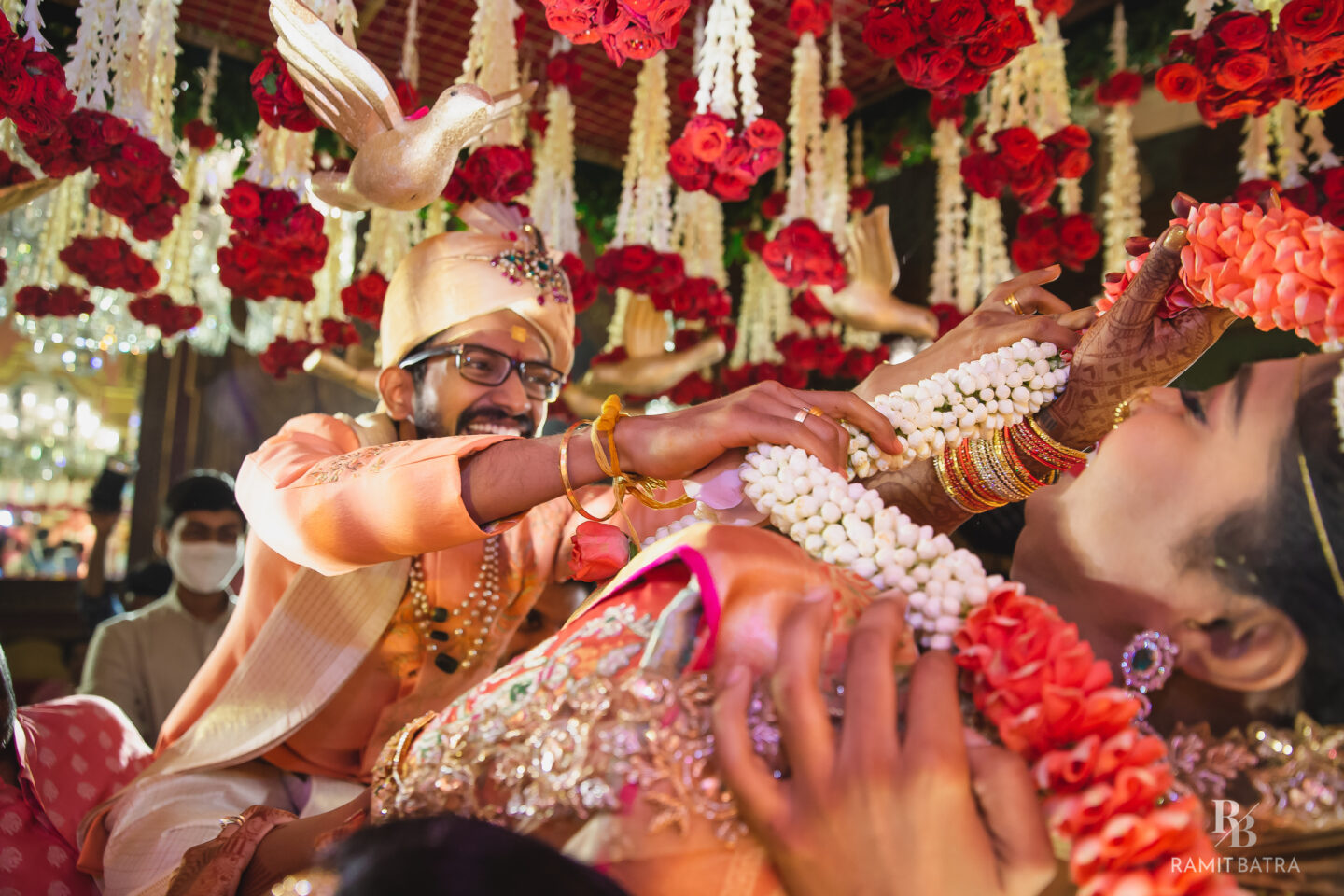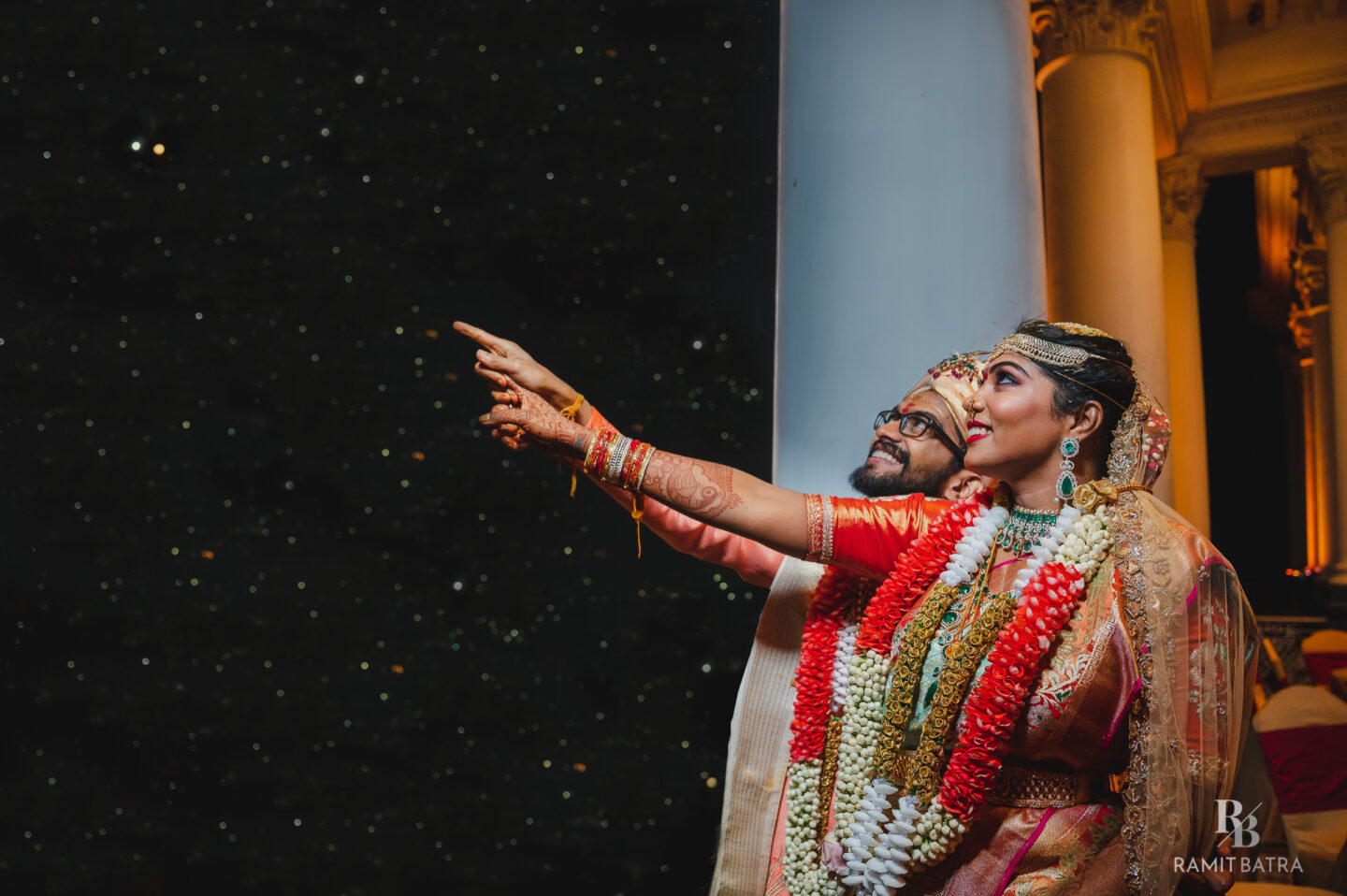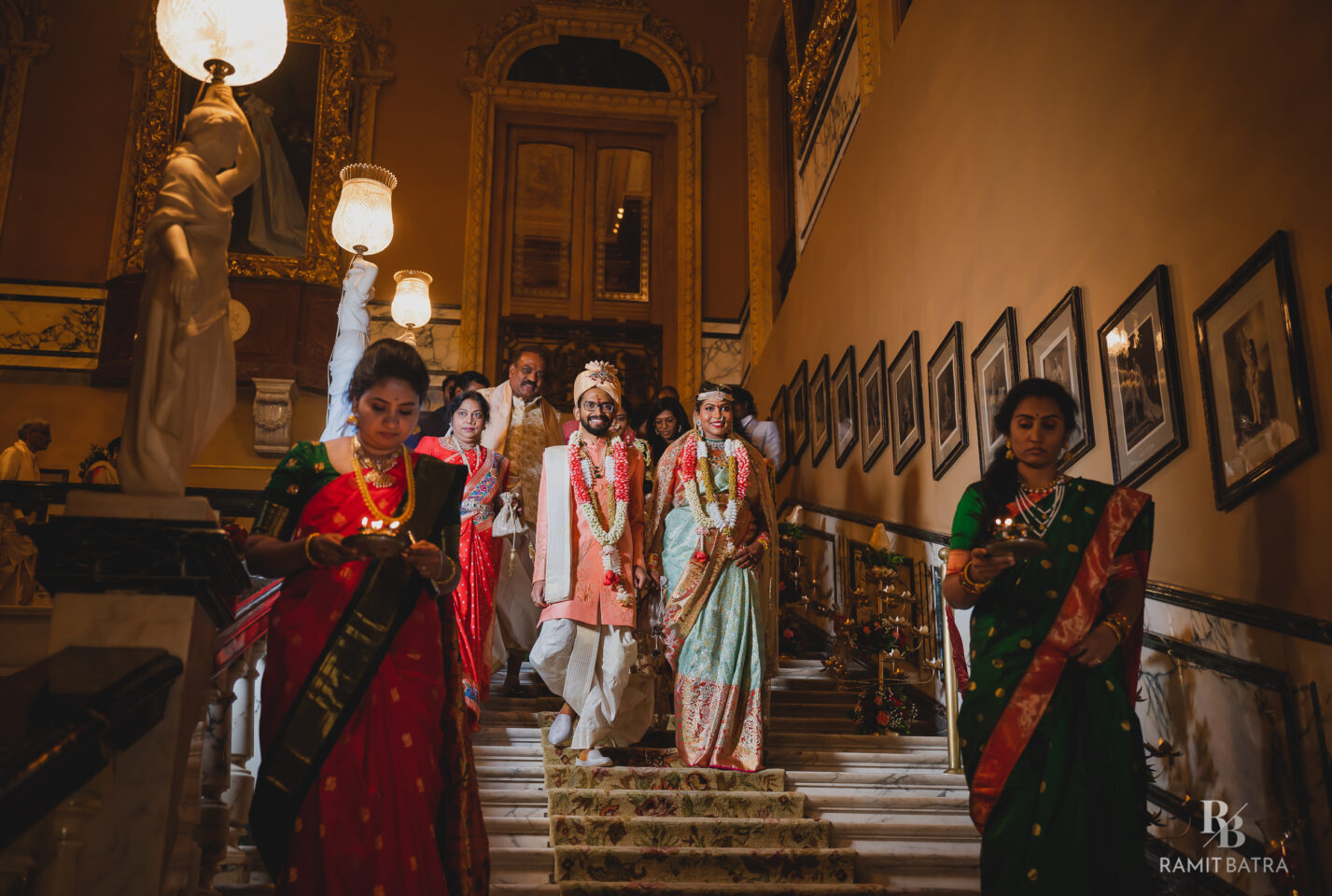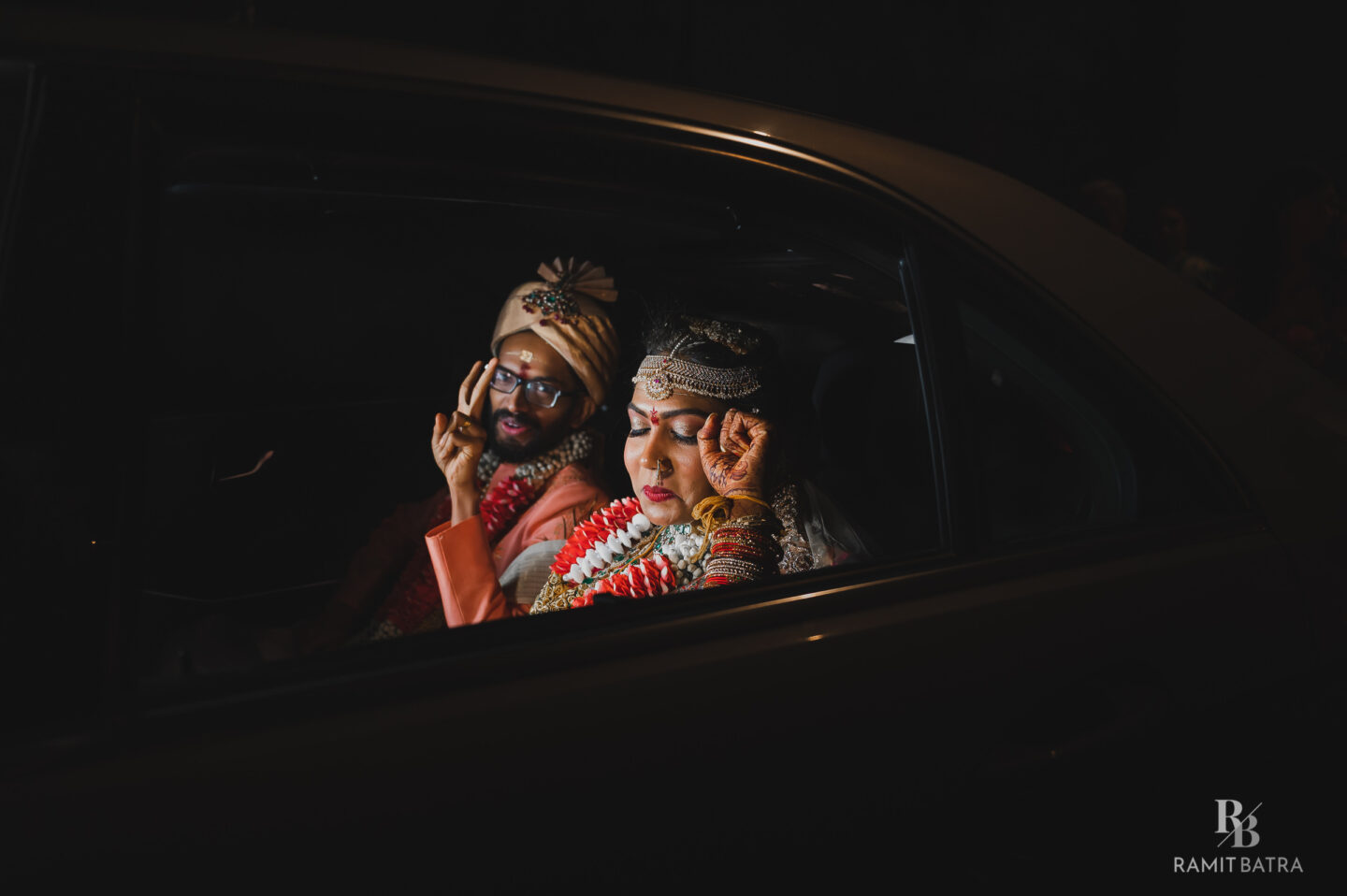 Oh! and you cannot miss out on their wedding film that perfectly unravels the story of these two crazy in love souls.
---
You might also like
---
---