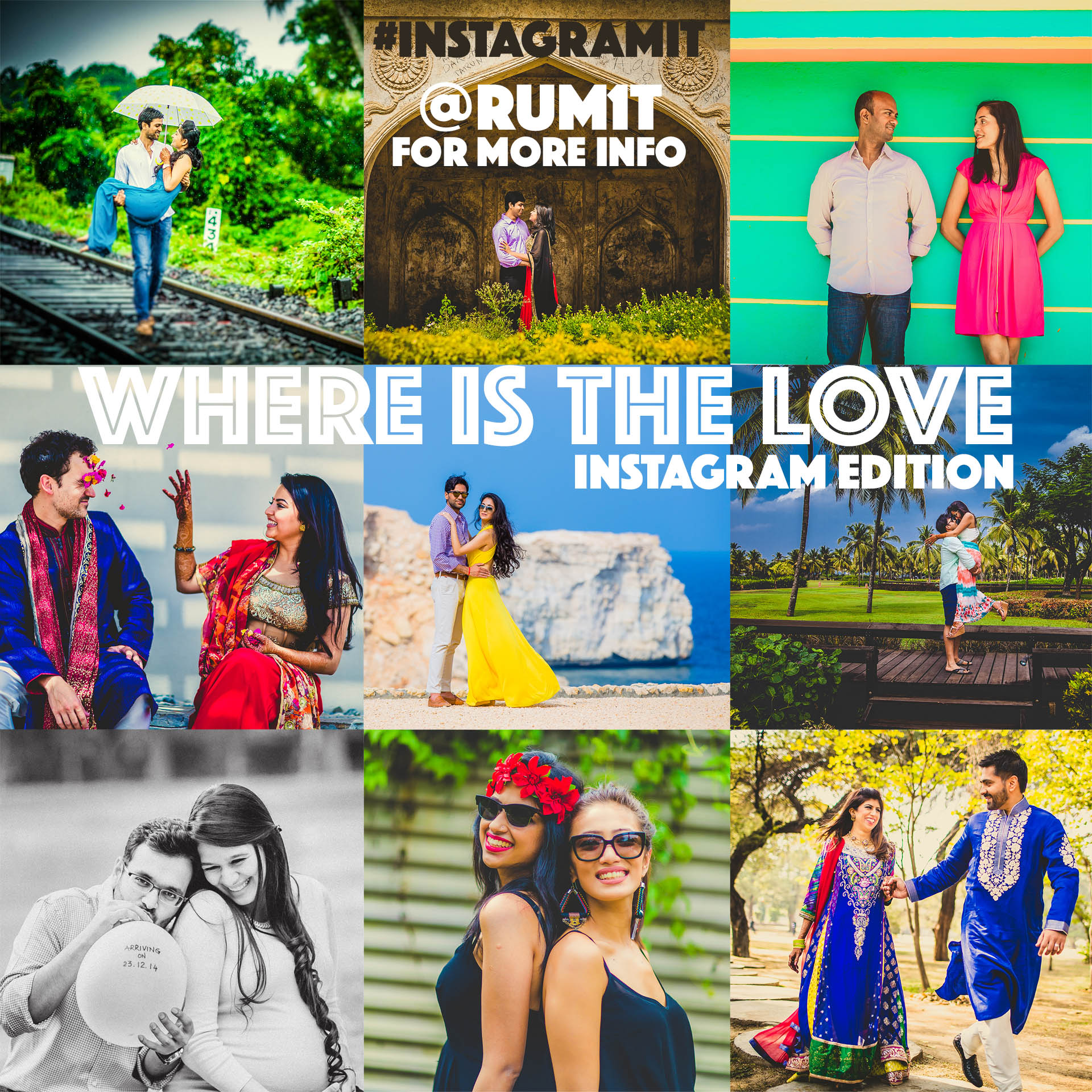 First up, I want to say Thank You.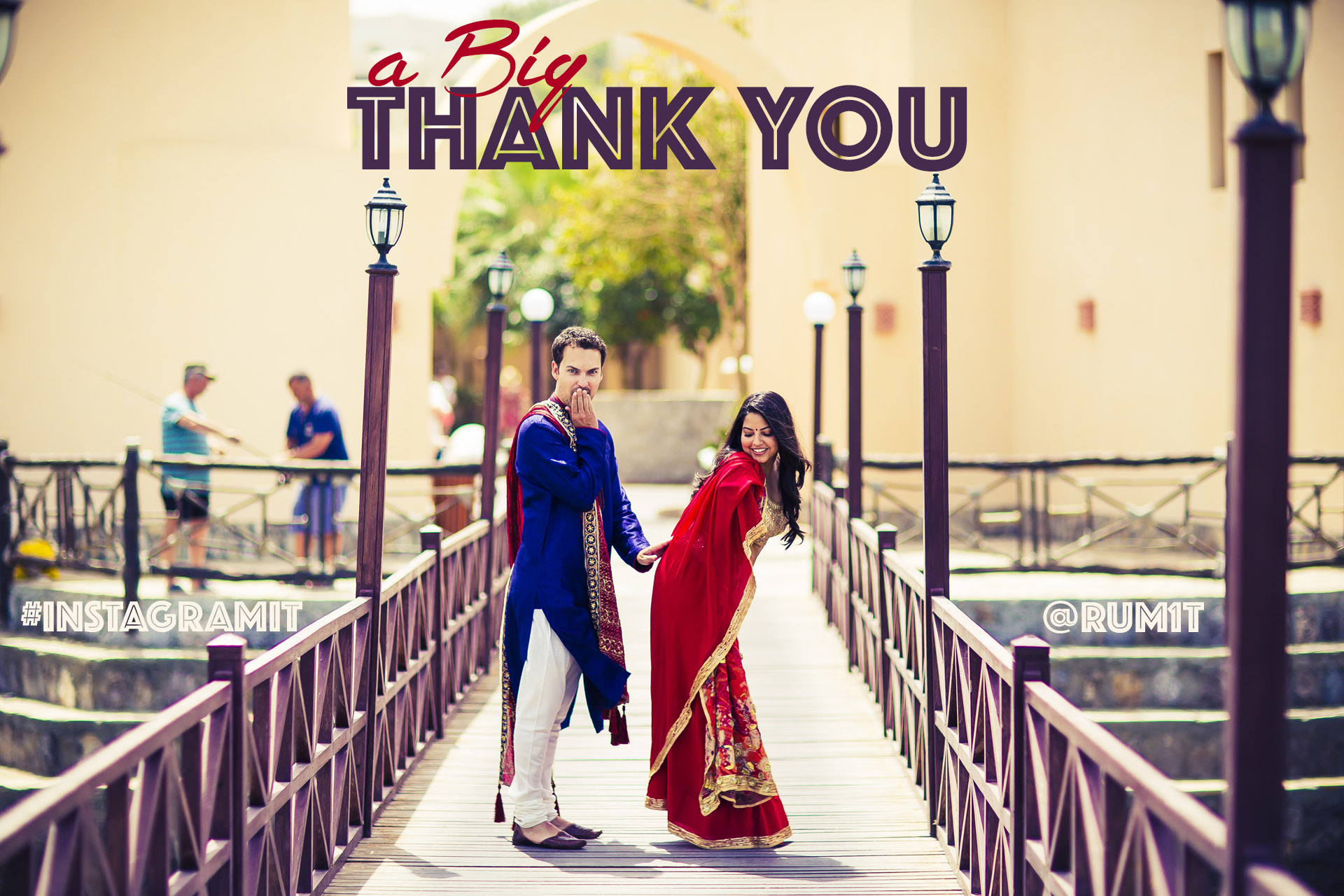 Thank you for trusting in my work & for the love you have given me in the form of e-mails, Direct messages, Pub-Hop-nights & good ol' "aashirwad"! 🙂
It's been a crazy year, and we got to photograph close to 75 weddings in the last 1 year, travelling to destinations like Muscat, Mauritius, Thailand, USA & Indonesia! That is Big for my Co.! And it worked out great for us. We met some awesome people, made beautiful pictures, captured breathtaking moments, made friends, got drunk, had zero sleep because of after-parties & ceremonies, got some really got airmiles rewards (thank you american express) & basically had a ball!
But in the process, we had to turn down a lot of 'pre-wedding/post-wedding' photoshoot requests, because there was literally no time to breathe.
So here's making up for that. Bringing you the Instagram Edition of the 'Where is the Love' Contest.
 <3 @rum1t is your cue to winning it :p
 .
The Process :
Simply upload a picture of You & Your loved one on Instagram. It could be you and your sibling, boyfriend, girlfriend… anyone that you would want to spend some time & get some pictures with.
Complete the following under the Picture post —
Our Story ___
We would love to have a Photoshoot by Ramit Batra @rum1t, Because ____
We want to have the Photoshoot on __ (Pick any date before 15th August 2016) at the beautiful/picturesque ___(Pick your city or some place where you are travelling to, honeymoonin' or getting married at, we will come to you!)
Use the following Hashtags : #instagRamiT, #ramit4win,and #rum1t on your picture
*Pictures with incomplete information or those not visibly due to privacy settings – will not be considered.
**Selected Photographs will be 're:posted' on @rum1t (ramit batra's instagram) and will be eligible to Win!
***Make sure both you & your loved one are tagged in the picture, so that it is easy for us to re:gram.
Once you are shortlisted, Post this picture on your feed.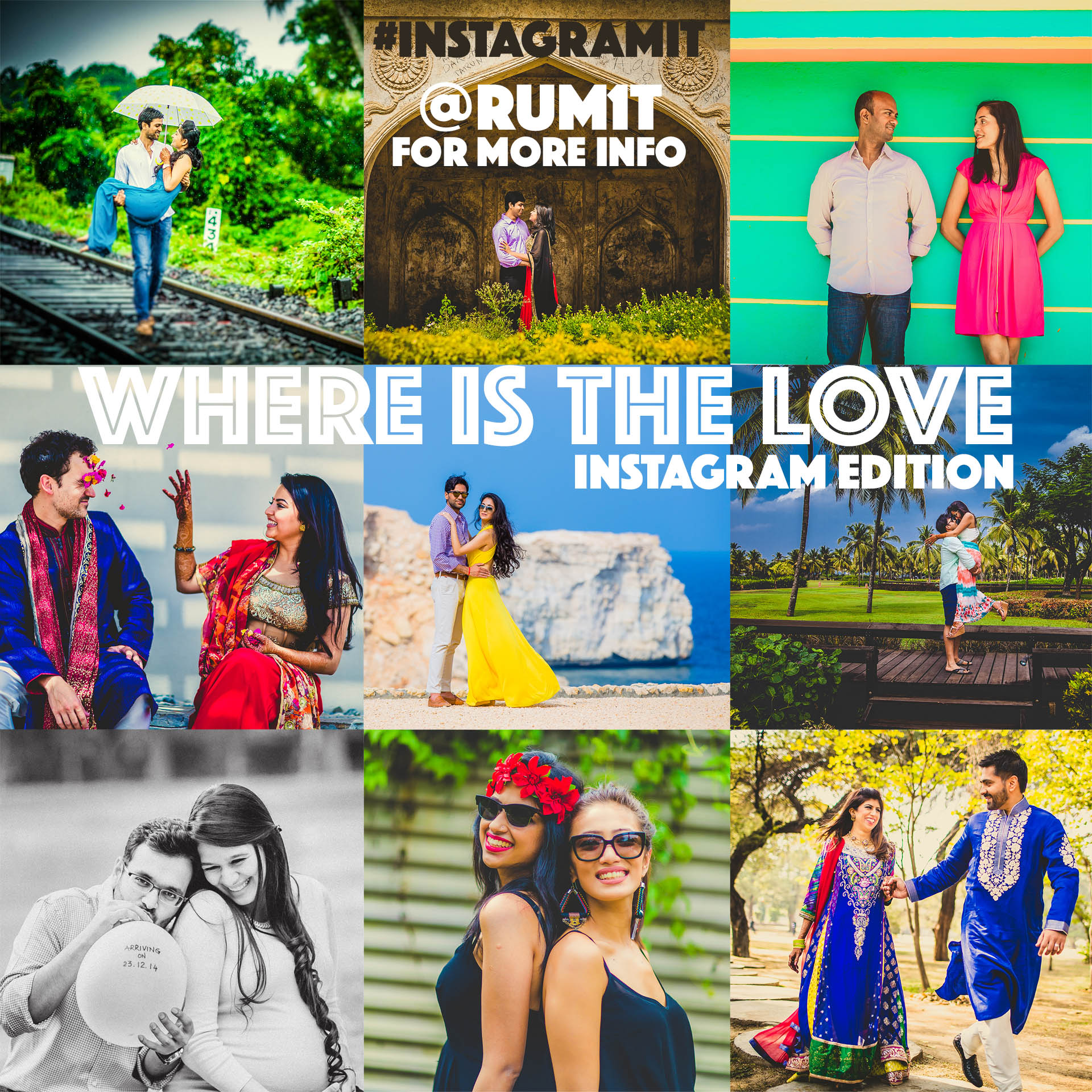 The Photograph(s) with the max. number of Likes & the most interesting Content/Picture/Location ideas/Story will stand a chance to Win the Grand Prize!
.
A Total of Rs. 1.5Lac worth of Prizes up for Grabs!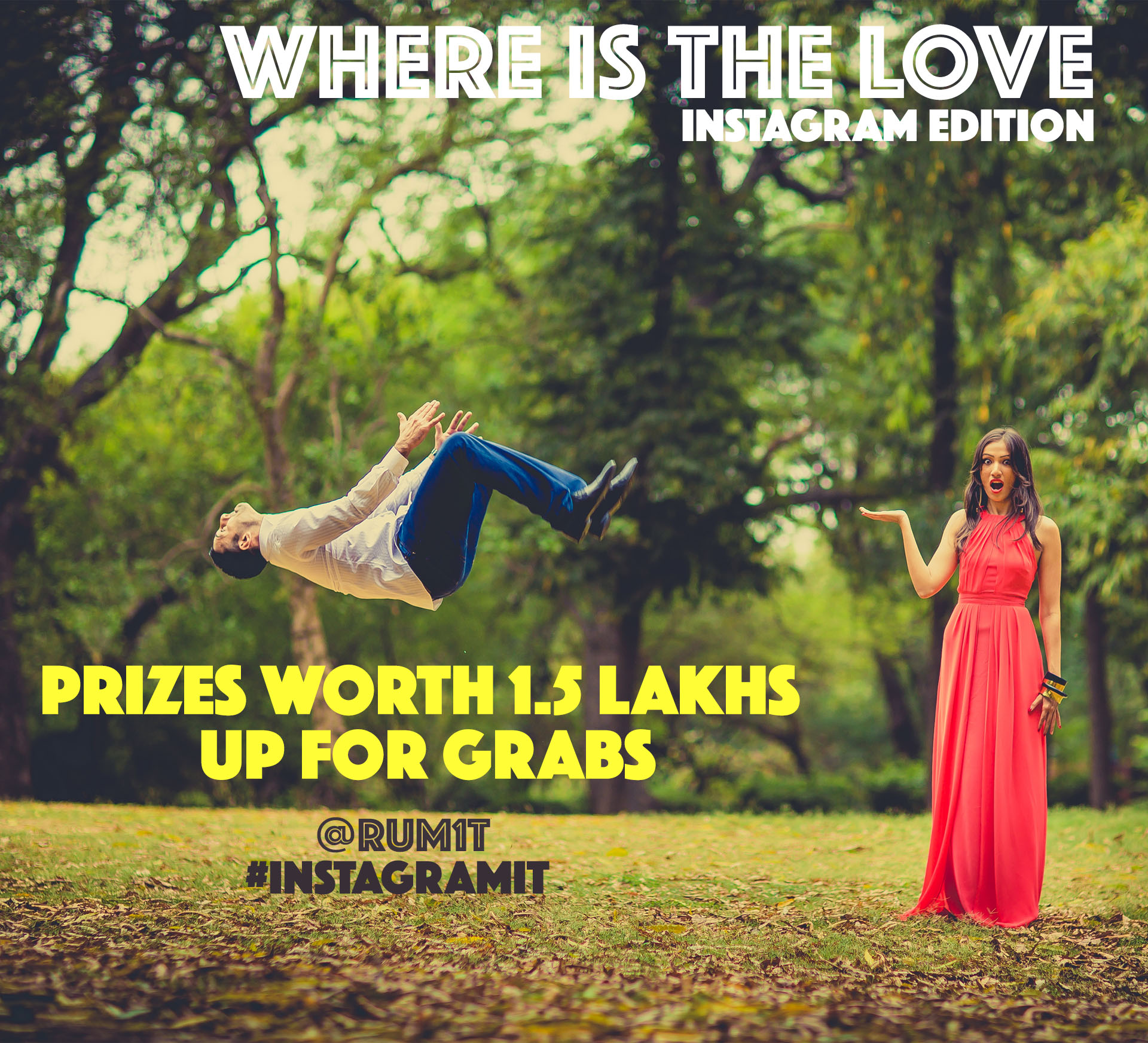 One Lifestyle Photoshoot (2 sessions, 90mins each) by Ramit Batra, at the choice of Your Location anywhere in India.
A Fabulous Album of the Photographs & 20 postcard prints.
Runner Up :
One Lifestyle Photoshoot (1 session, 90mins) by Ramit Batra, at the choice of Your Location anywhere in India.
and 10 postcard prints.
Contest Begins : 9th May 2016
Contest End date : To Be announced
Who is Eligible :
This contest is for everyone. Any couple can participate  – There is no restriction on Sex, Age, Sexual Orientation, Nationality or Caste/Religion.
Couple = 2 people. Not 3, Not 1, Only two.
Couples who have NOT won a previous contest
Those who have not booked/had a pre/post-wedding photoshoot by me already.
Winning entries who are not 18years or older, will need an NOC (No Objection Certificate) signed from the Parents, there is no restriction at the time of participation.
What is included :
One Lifestyle Photoshoot on one Day
Styling Consultation by Ramit Batra or a Senior Stylist from Ramit Batra Photography
The Photographer's travel/accommodation to your choice of the destination
Shipping, Taxes, Design Fee, Printing
All edited pictures will be
What is Not Included :
Your Travel to the destination.
Your Make-up, Hair, Clothes, Props, Location Charges
Please Note :
Re-scheduling, Cancellation, Changing the dates – will not be allowed.
If your choice of Date is booked already, we would intimate you to pick an alternate date.
There are No Payments involved
The Prize cannot be exchanged for Money/Discounts
The Prize is Not Transferrable
In case you fail to be available at the time of the Photoshoot, you forfeit the Photoshoot
My Instagram Feed : @RAMITBATRAPHOTOGRAPHY
---
---