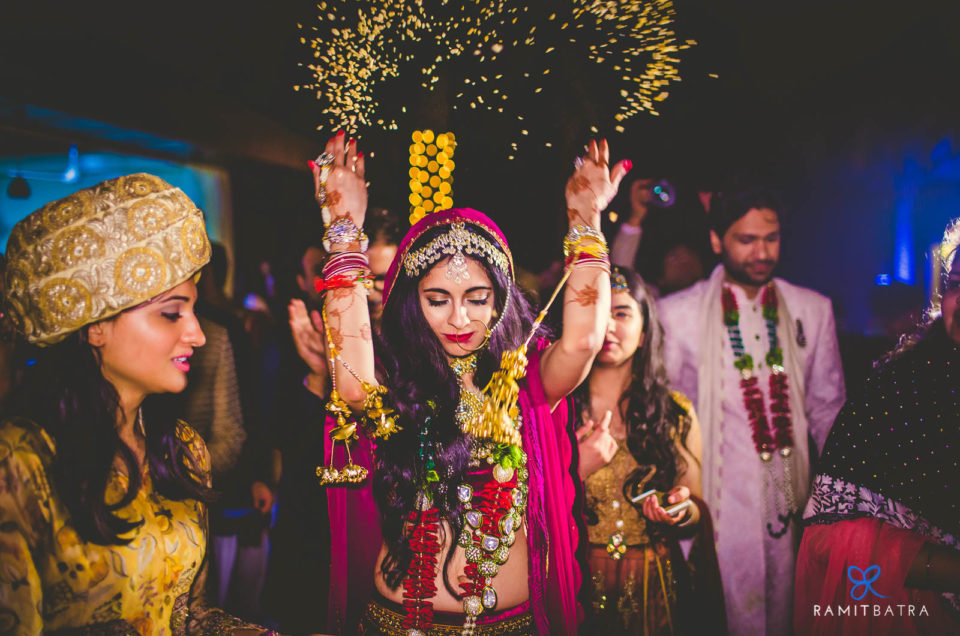 Who wouldn't agree on the fact that weddings are full of love, laughter, joy and all possible kinds of emotions imaginable! It begins with some really fun pre-wedding rituals like Haldi, mehendi, Sangeet, Chooda-Kaleerey ceremony, Joota-Chupai, Varmala, etc. followed by The actual Wedding Ceremony. Throughout the wedding, you get to witness so many things – Drunk uncles, dancing aunties, friends & cousins playing pranks on each other and what not! The bittersweet ceremony which occurs at the end of all this is Bidaai. It marks the farewell of the bride from her home. As the bride begins a new chapter of her life with her husband, all her relatives bless them for the upcoming adventure.
Bidaai is the ritual which spells out as 'goodbye'. It is unarguably the most sentimental part of any wedding. Well, of course. How can the thought of being separated from their child not swell up the parents' eyes.
All the previous ceremonies are only a build up to this ceremony. Everybody loses control during the bidaai because it is the moment of truth. Traditionally, it marks the beginning of the bride's life as a wife. It also signifies the end of her role as a daughter.
Women are equated to Goddess Lakshmi in India – no secrets there. Before leaving for her in laws' house, the bride performs a ritual which involves throwing rice and coins backwards over her head into her maternal home before crossing the doorstep. It ensures that her home always remains prosperous. The ritual also depicts that she is repaying her parents for bringing her up with so much love. It is a symbol of the bride wishing for her parents home to always remain healthy, wealthy and prosperous.
No matter how less the distance between her in-laws house and her maternal house is, almost every bride cries during bidaai. During bidaai, the idea of being separated from her parents takes a real form in the bride's mind. It is certainly unbearable.
The flip side of bidaai is a happy fact -it's the beginning of something new. It marks the beginning of the couple's life as husband and wife.
The transition phase is now over. They embark on the beautiful and exhilarating journey of marriage together – sharing each little happy, sad, frustrating and hilarious moment together – as man & wife.
---
You might also like
---
---