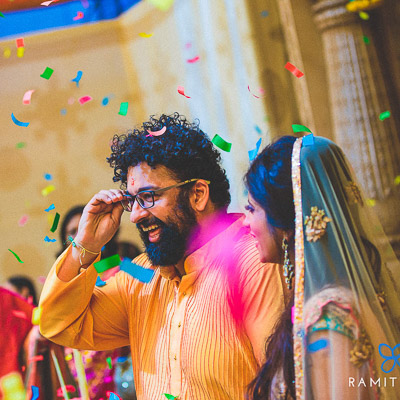 Incredible India, indeed. Here's an amazing cultural-mix of a wedding – A British-Marwari Girl Marries a Half-Parsi-Bengali South-Bombay Boy in a very close family wedding at the Iskcon Temple, Mumbai.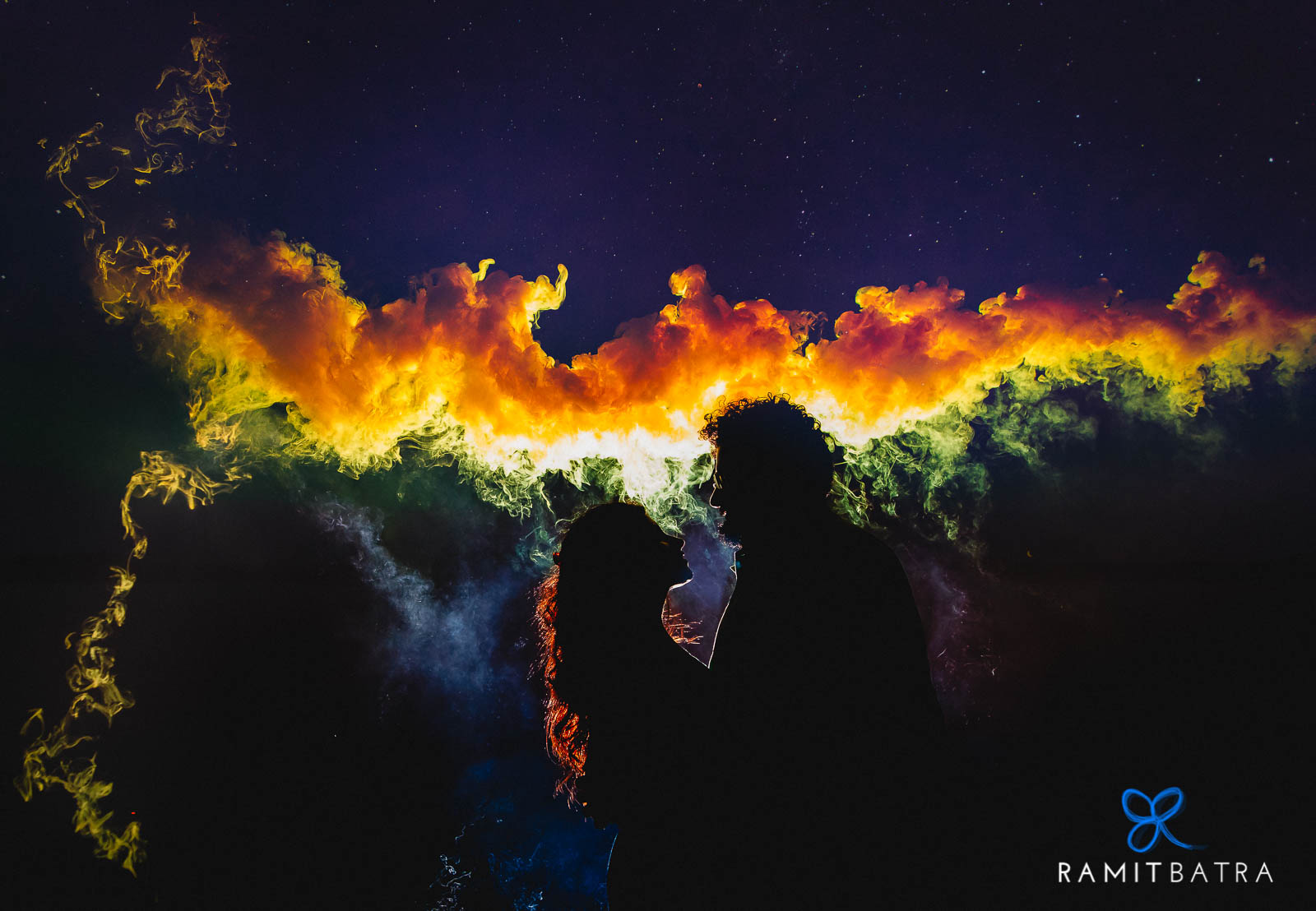 About the Couple.
Kunal Bose is a engineer turned musician, the most popular guitar teacher in Bombay who has the sense of humour and gentle disposition to win the hearts of everyone he meets. He loves motorcycles and Manchester United.
Neha Jiwarajka is a photographer and fitness instructor by profession. She lives and works for travel, extreme adventure and things that put her out of her comfort zone. In her spare time she loves singing, bellydancing and painting.
How did they meet ?
Kunal was Neha's guitar teacher! (whaaa!?)
They became friends immediately from the first lesson as they giggled their way through the breaks. The friendship became coffees and dates and then they realised they're more perfect for each other than ice cream and chocolate sauce!
Neha & Kunal's Wedding – A list of Artists, Designers & Service Providers
Neha's outfits – Sangeet (at NSCI Palace Hall) Nidhi Tholia, Wedding (at Iskcon temple babulnath) – Shyamal & Bhumika, Reception (at Aqaba) – Gaurav Gupta.
Hair & make up – Arshis Javeri who nailed every look I wanted.
Kunal's wedding kurta – Xerxes Bhathena.
Decor at the reception was by Gaurav Seksaria who "is the most professional and creative decor manager I've ever dealt with." – Neha
Wedding invitation card – Square Dot by Archana Jiwarajka. "By far the most creative wedding card I've ever seen and so personalised! "- Neha
Photography
–
"the coolest and bestest Ramit Batra." – Neha
---
Q. How was your Wedding Photography experience, Neha?
Where do I begin?

At the part where I called Ramit to check his availability even before my official proposal?

Or every step of the planning of each wedding function when I asked Ramit for his ideas for decor, outfit colours, small details at the wedding and he was only too sweet to share his most creative ideas?

I even remember sending him screenshots after outfit trials asking if they will look nice in photos. He is the best wedding photographer I know, and being one myself, I'm extremely picky! It was clear to me even before I met Kunal – if I ever get married, Ramit is shooting and the wedding has to do justice to his fabulous work! 

He flew down to bombay a few weeks before the wedding for our Pre Wedding couple Photoshoot at our friend's house in alibag  and shot relentless through the day to give us the most creative photos I've ever seen! It was so much fun to shoot with him; he made us relaxed like we were hanging with a friend and could be ourselves. My husband who was super apprehensive about doing a couple Photoshoot ended up having more fun than me all thanks to Ramit 🙂 

When he arrived for my mehendi function, I knew that the photography was sorted and all I needed to do was enjoy my functions. He was also brilliant at rearranging the lighting at the Sangeet to make the stage look stunning! The rest of the wedding was just so much fun and I couldn't wait to see his photos. He put up a selection of his favorites on facebook so soon after the wedding that the excitement of the beautiful images was through the roof with our friends and families. He made every single person look the best they've ever looked, my friends and family have made his photos their profile photos, his style of post production made my dream wedding look even more dreamy!

I always say to my clients that the only thing they'll take back from their wedding is the photos and I sure know how important mine are to me. Ramit thanks so much for exceeding my expectations in every way and being a kickass friend-bridesmaid-photographer combo! You are worth every single penny and I'll always highly recommend you to anyone and everyone! Any more details and you'll have more text in your blog than photos…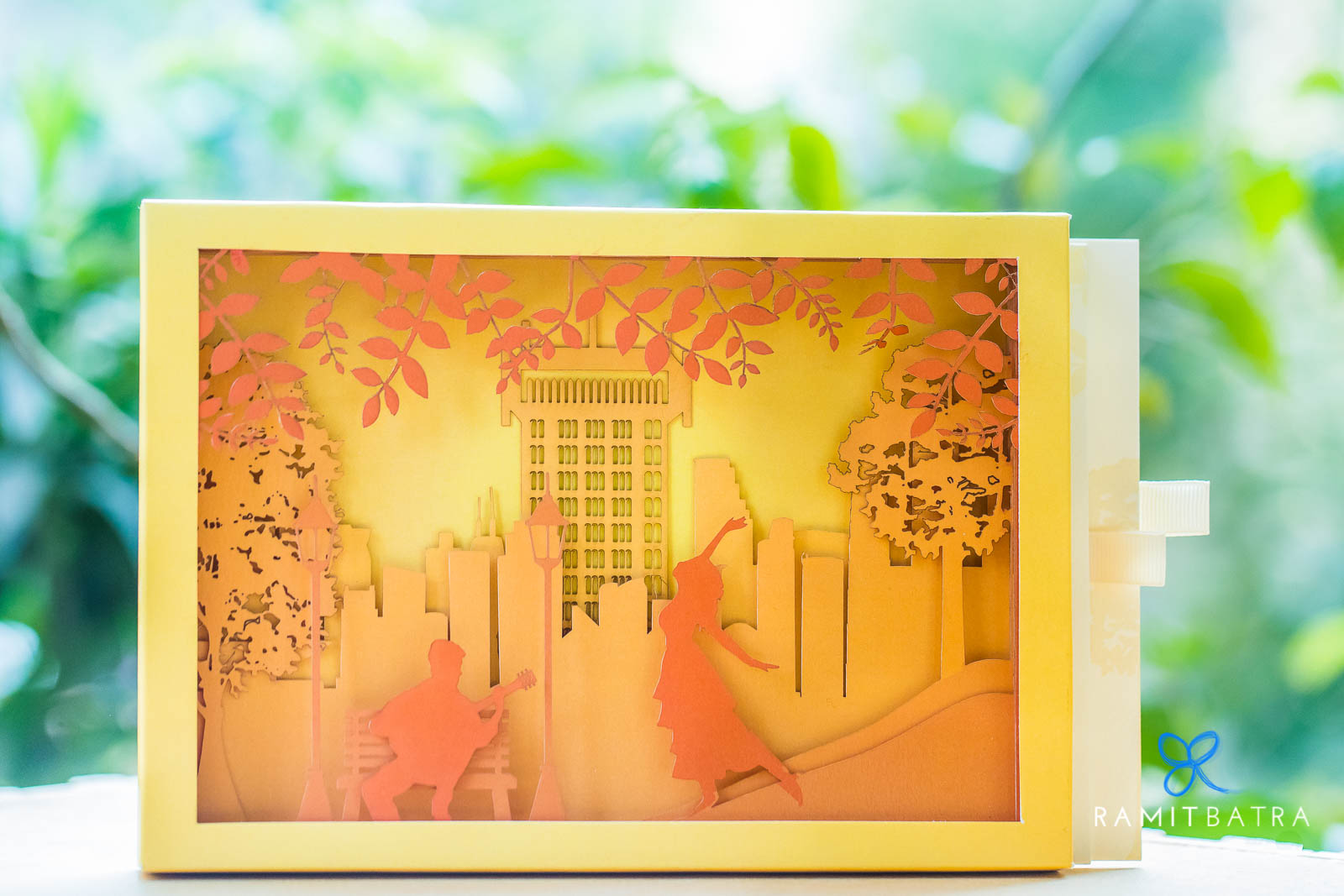 ---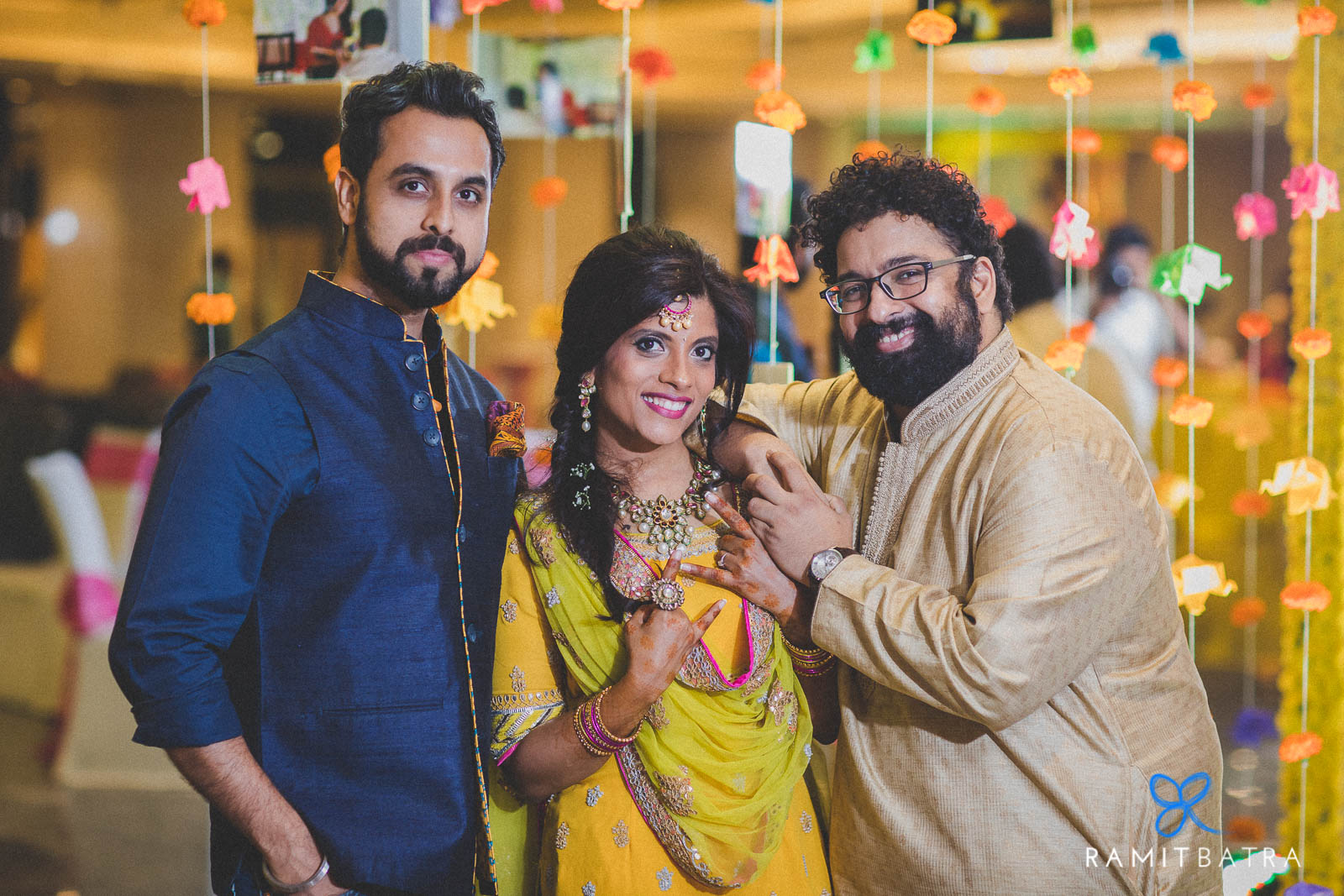 Oh, and that's me with Mrs. & Mr. Bose! <3
Well, that was pretty much the most awesome testimonial-experience-thankyou-note that I have received in recent times. It's Brides & Grooms like Neha & Kunal – that make my job worthwhile.
A Huge Thank you to my clients, friends & family – for trusting me with their big day! #feelingblessed
---
You might also like
---
---