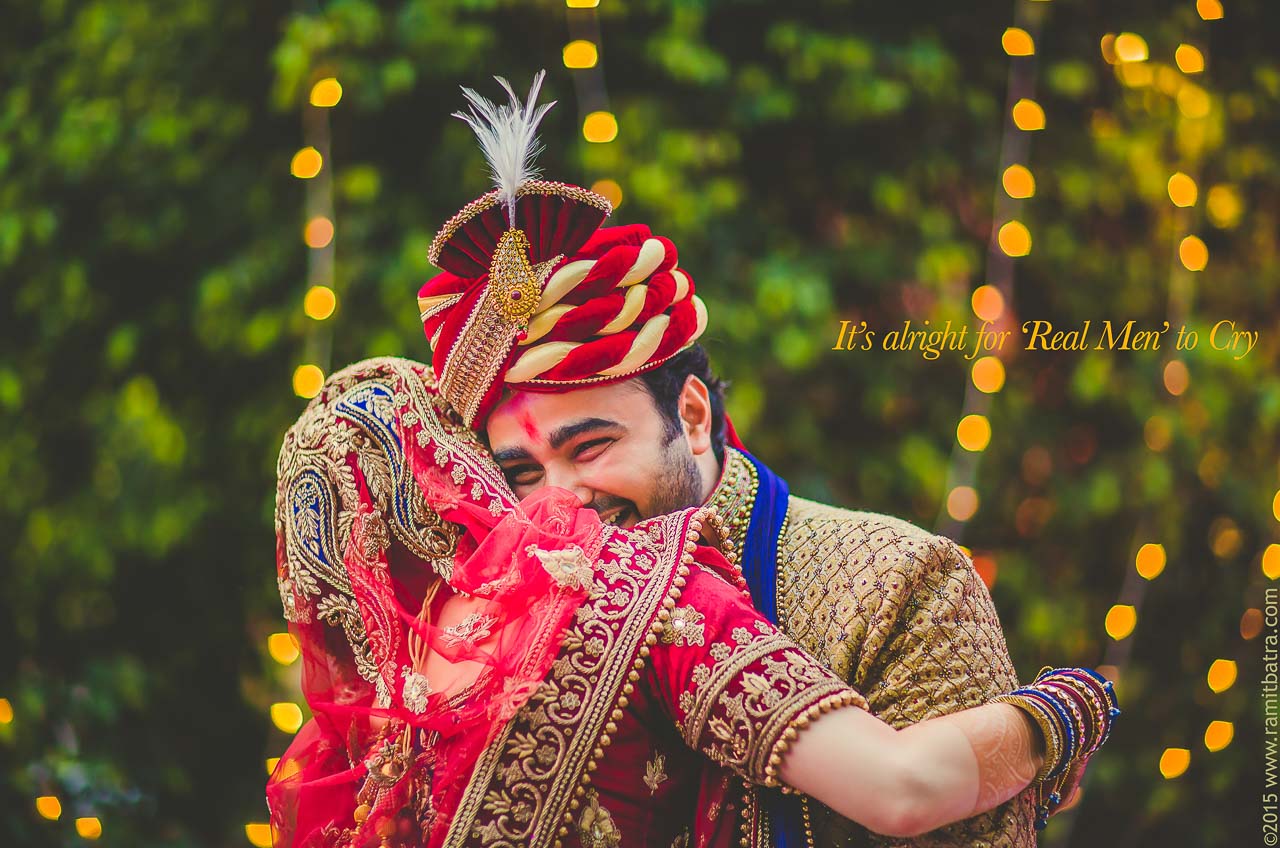 A photo of 23-year old Adam Harris, getting emotional when at the 'first look' of his wife-to-be last year, was shared by @TheMeninism this weekend, and it look a lot of beating and abuse by 'real men' on twitter. Meninism is a movement that promotes men's rights – why? because being an MCP doesn't cut it anymore.
I felt extremely sad to see this on twitter. Harris' reply got a lot of support from Men & Women, and while trolls will be trolls – and would not care, I wanted to share what I feel about the whole issue of men & tears.
In my opinion – It is perfectly okay to cry. I cry when I am overwhelmed with joy. I have even shed some tears when I have goofed up in life and felt miserable. And I am not ashamed of it. Getting all teared up to see your bride looking so beautiful at your wedding, is perfectly okay. It is a mix of joy and pride and a definitive moment which embarks the two of you on a new journey, it is overwhelming! We tear up. We cry. It's just a reminder that we are human, we have feelings, and some of us are not shy to express it in front of the world.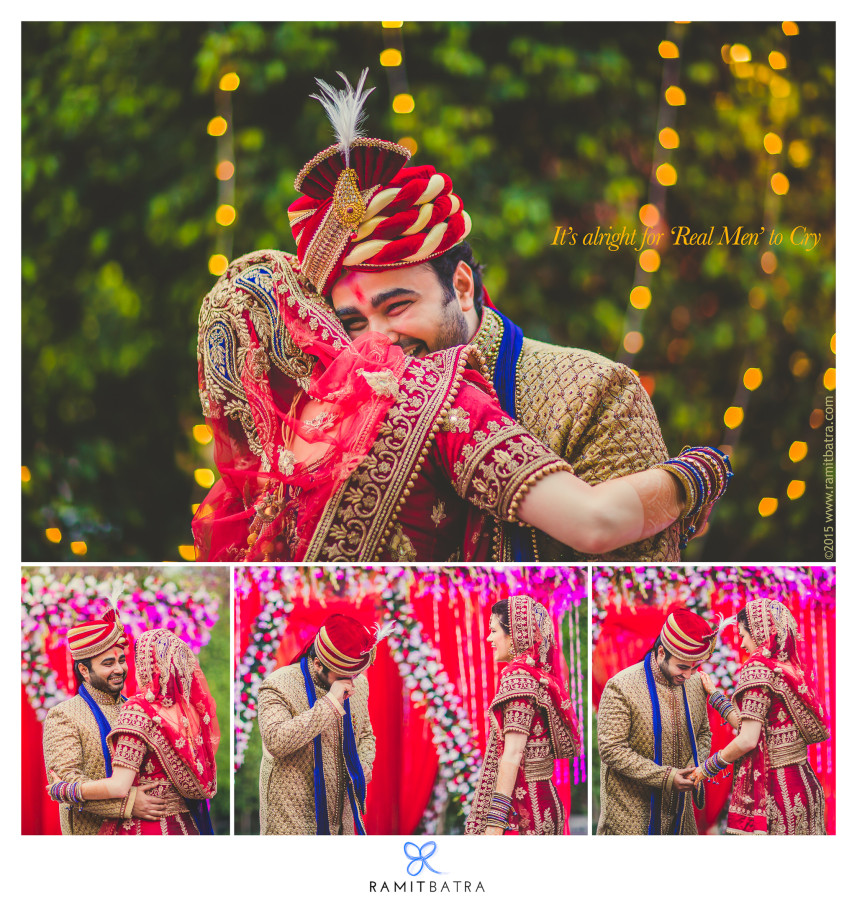 Here's an emotional moment between Jessica & Ashish. Jessica is American and Ashish had never seen (or imagined) her in an Indian outfit before, and she came all dressed up as a traditional Indian bride. He couldn't take his eyes off her & all I could hear him say for the next hour was 'wow' and 'oh my God'.
---
You might also like
---
---