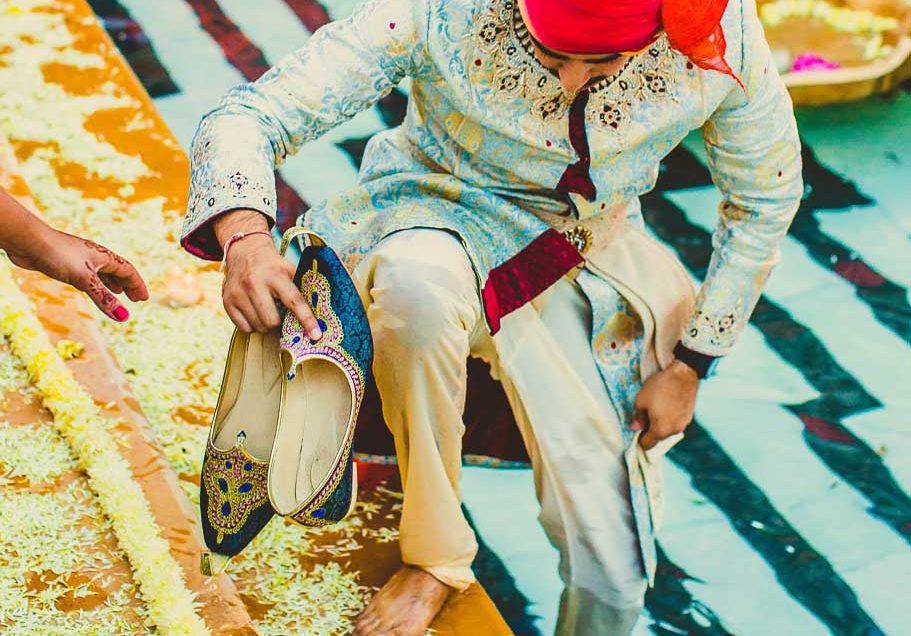 If the word Joota Chupai doesn't immediately make you think of Madhuri Dixit in the fabulous green and white lehenga dancing to 'Joote do paise lo', then have you even lived your life properly yet? The glorious song has completely transformed what the tradition of joota chupai looks like in the present day! Honestly, Joota Chupai is probably the most fun and competitive game that takes place in every wedding. This is the ceremony where friends of the couple take part in some friendly jest along with the cousins. I recently attended a wedding where the bride's sister actually sprained her ankle while running away with the shoes!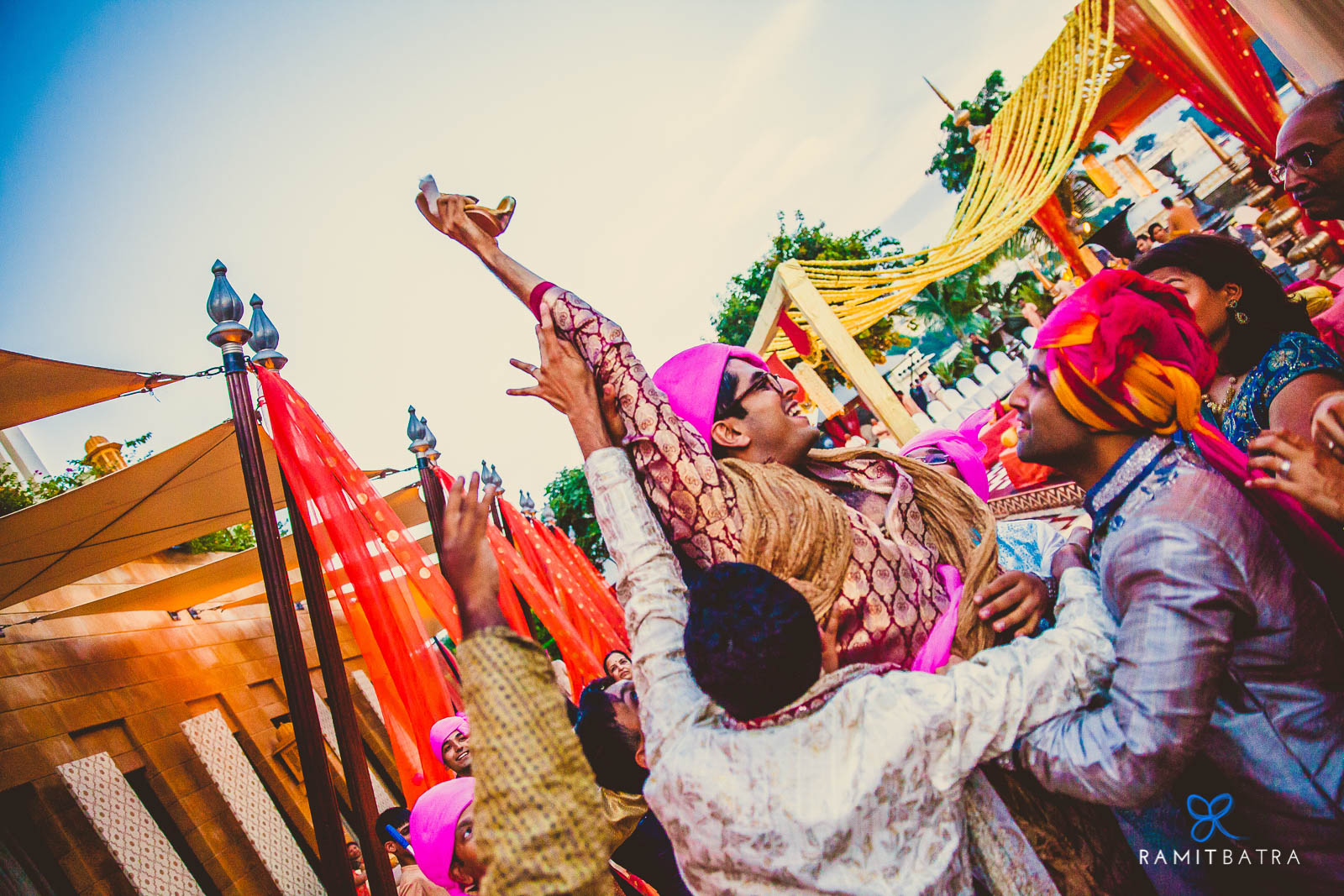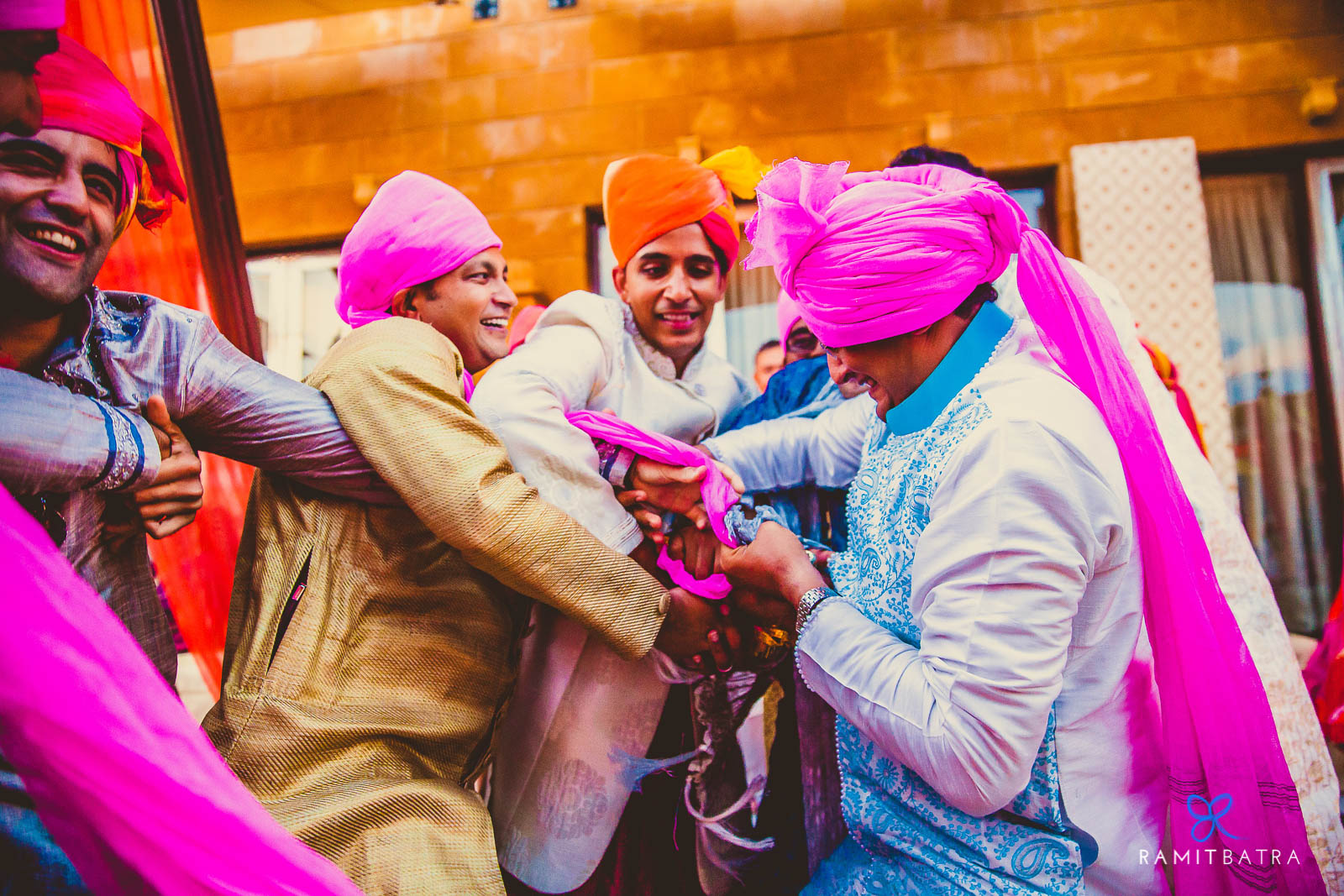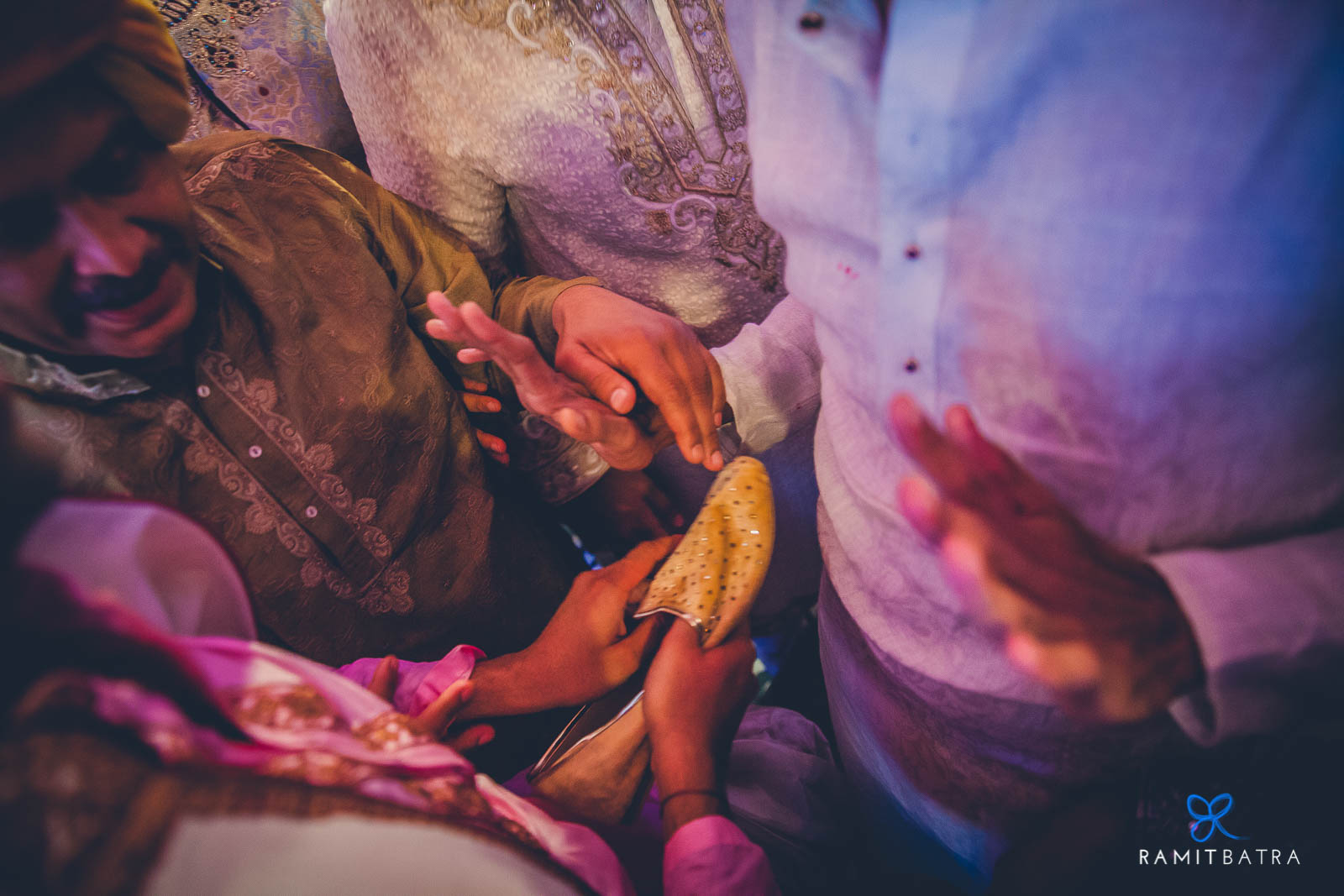 Traditionally, the bridesmaids try to steal the groom's shoes when he enters the mandap because he's supposed to remove them before going to the mandap. This is when the bride's friends and cousins implement their pre-planned conspiracy of stealing the shoes. As a reflex, the groomsmen fight to save the shoes. If the bridesmaids succeed in stealing the shoes, then they can get the groom to pay any amount to get his shoes back. In some cases, they also receive gold and silver rings along with money. At this point everything relies on the groom's negotiation skills and the bridesmaids generally don't settle for less. In the end, an amicable relation between the Jiju (brother-in-law) and Saali (Sister-in-law) is established, as well as one between Saali and Devar (Groom's-Brother). The bargaining lays foundation of compromise and the groom's generosity reflects his respect and affection towards his sisters-in-law.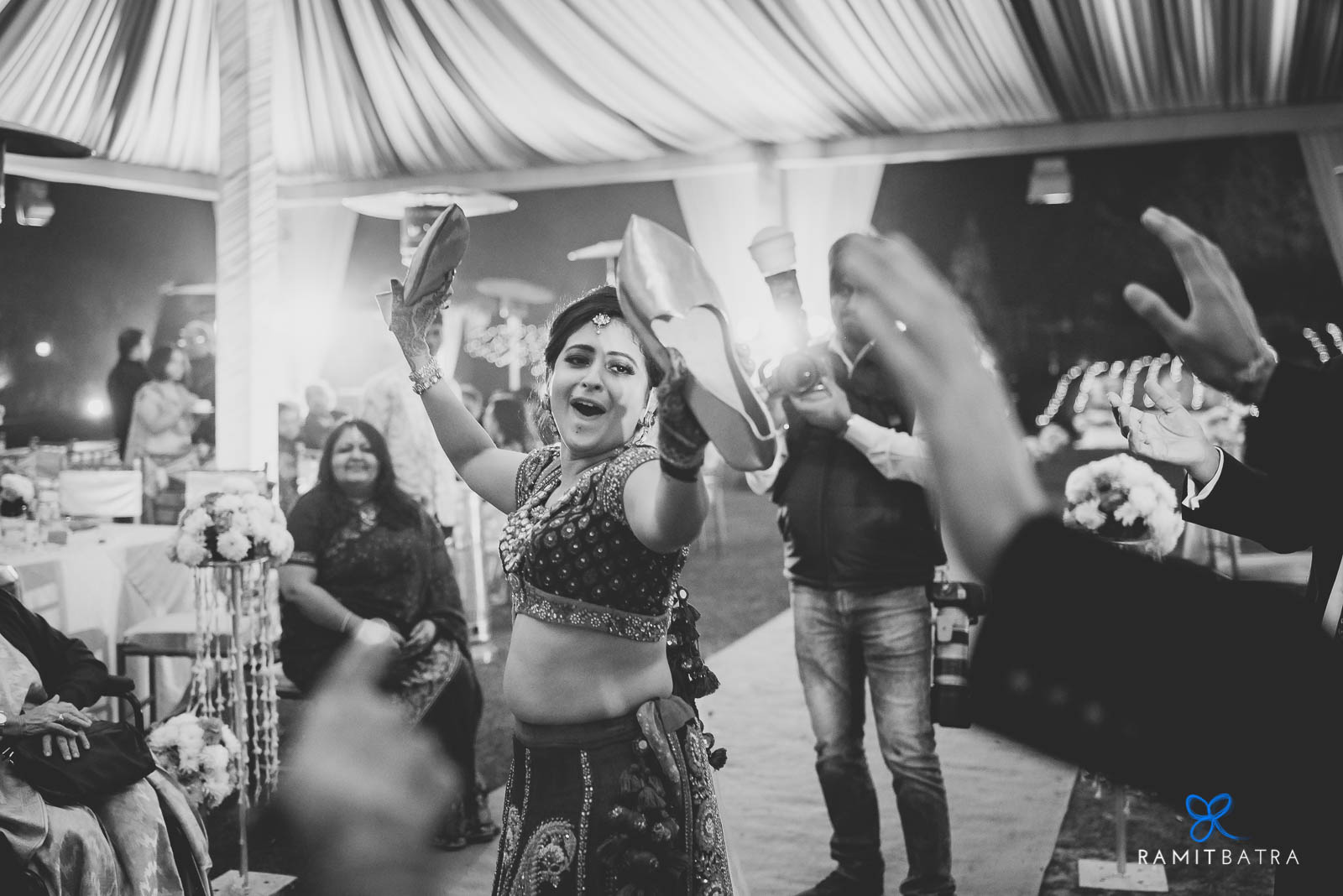 It's not as simple as you think it is. Joota chupai requires a lot of planning and strategy. You need to distract the groomsmen guarding the shoes, you have to find a suitable place to hide the shoe after you've successfully stolen it, you need to keep watching it like a hawk, you need to negotiate efficiently with the groom, etc. This is really one element of the wedding which is as much fun as you can make it. Just see for yourself how intense the game became in one of the weddings. You can see more photographs from this Udaipur Destination wedding here.
---
You might also like
---
---