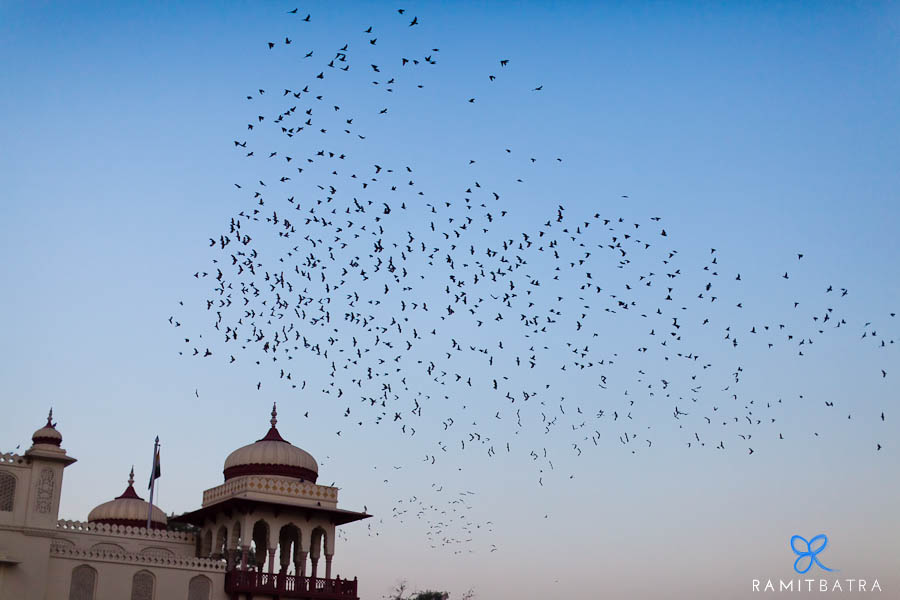 The Jai Mahal Palace bears over 260 years of Indo Saracenic architecture, with high domes and cupolas decorated with intricate latticework and was the home to the Prime Minister of the erstwhile princely State of Jaipur.  It is set amid 18 acres of sprawling Mughal Gardens in the heart of the present day Jaipur city. This stately palace formed the backdrop for Piya and Anupam's wedding with full regal splendour, in December.
Piya and Anupam had met a long time ago, in Cambridge, USA. Anupam impressed her with his dance moves and Piya agreed to go out with him, leading to the day when they tied the knot in the midst of all their friends and family, many of who had crossed land and ocean to be there on their special day.
It was every bit a royal affair as Piya looked like a princess in her Sabyasachi ensemble and Anupam looked dapper in a traditional silk dhoti-kurta – reminiscent of the Zamindaars of yore! And it was carried out with true Bengali elan. Yes, you're reading it right. It was a Bengali wedding, in the pink city of Jaipur, which is a living testimony to the bygone era of the romance of princes and princesses of Rajasthan. And the wedding had it all planned down to the last detail – like the fish sent over to Anupam's family as a part of the 'totto', the white 'topors' and the silver thaal for the 'Ai Buro Bhaat'.
While Piya waited in the Baaradari, Gautam – her dad – ensured the path leading from the Baaradari was carpeted with flowers. Anupam arrived at the venue on an old world Buggy drawn by a pair of handsome thoroughbred horses, led by a procession of dhol-nagada-trumpet players, colourfully dressed men carrying brightly lit candelabras. Piya was carried by her cousins and encircled Anupam seven times before they first looked at each other that day. The wedding was conducted ceremoniously by a Bengali Thakur Mashai (priest). The women gave the "Ool" sound and the conch shell was blown at each auspicious moment and Anupam filled Sindoor (vermillion powder symbolic of marriage) in Piya's hair.
Scroll to the bottom of this Blog Post, to watch a short video presentation of Piya & Anupam's Palace wedding.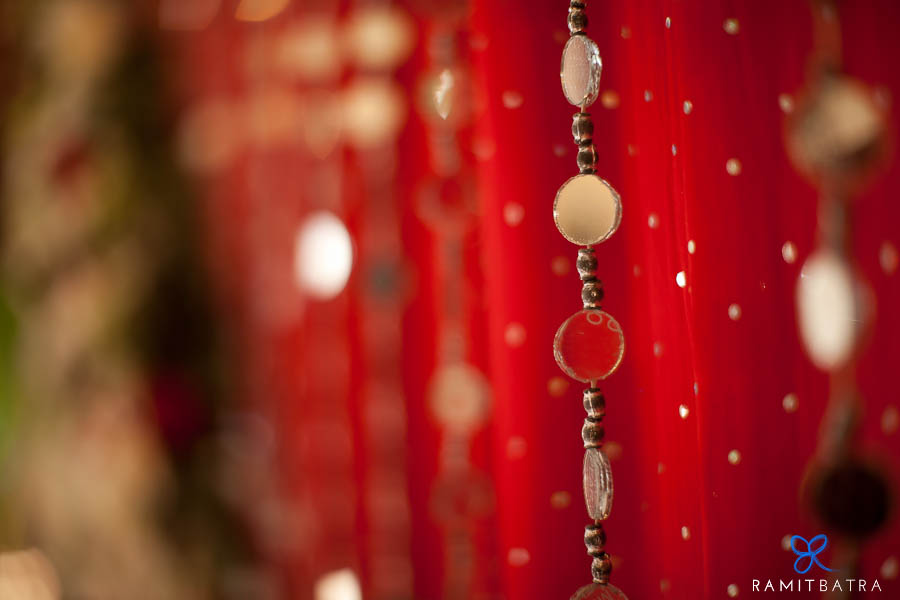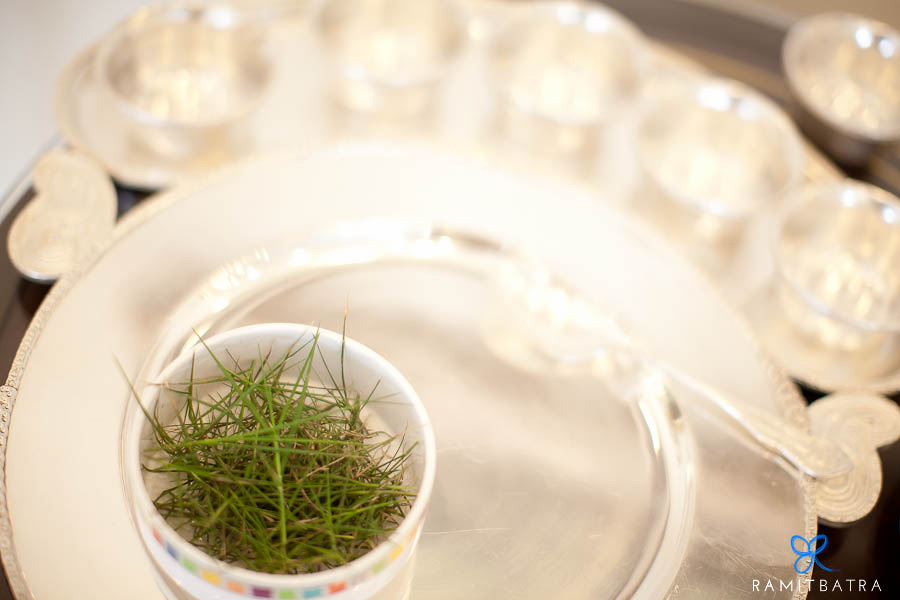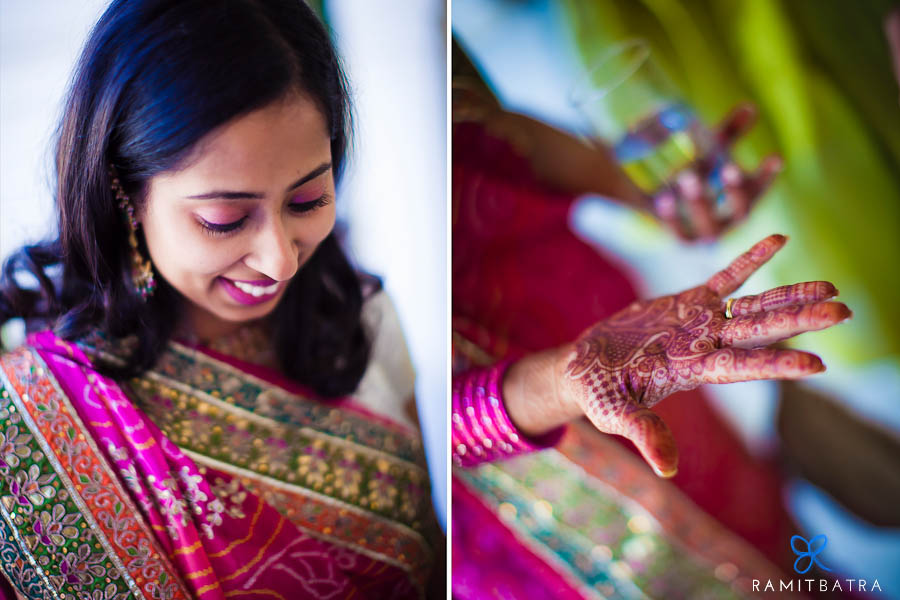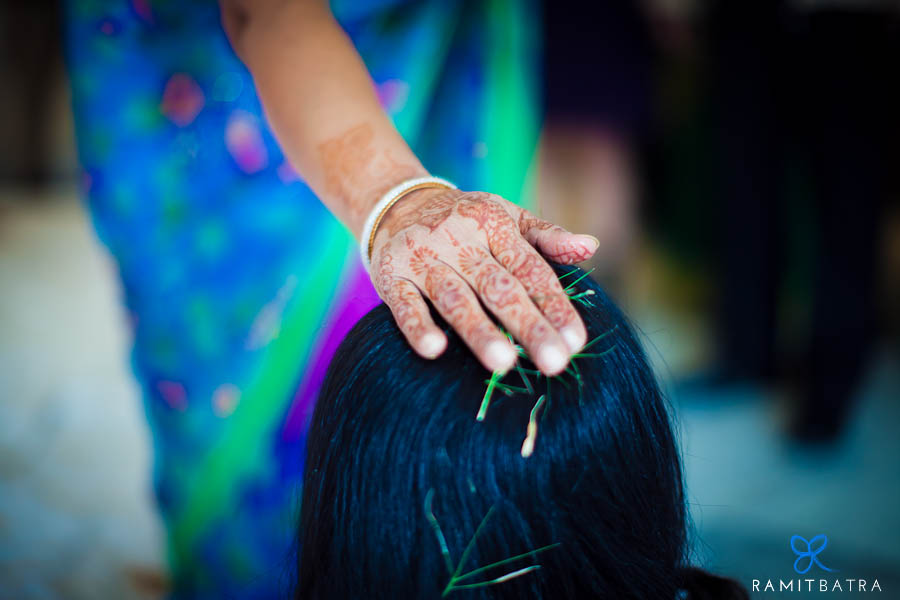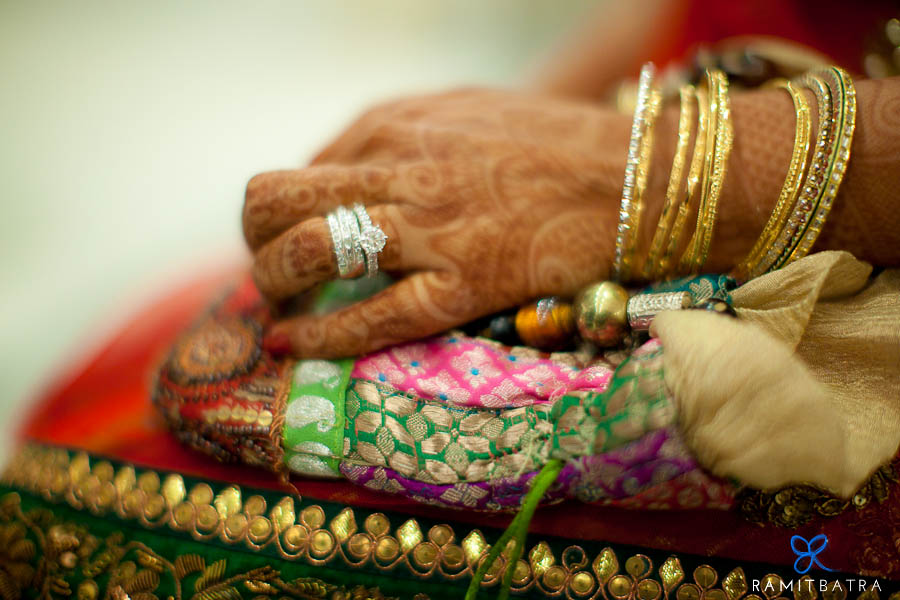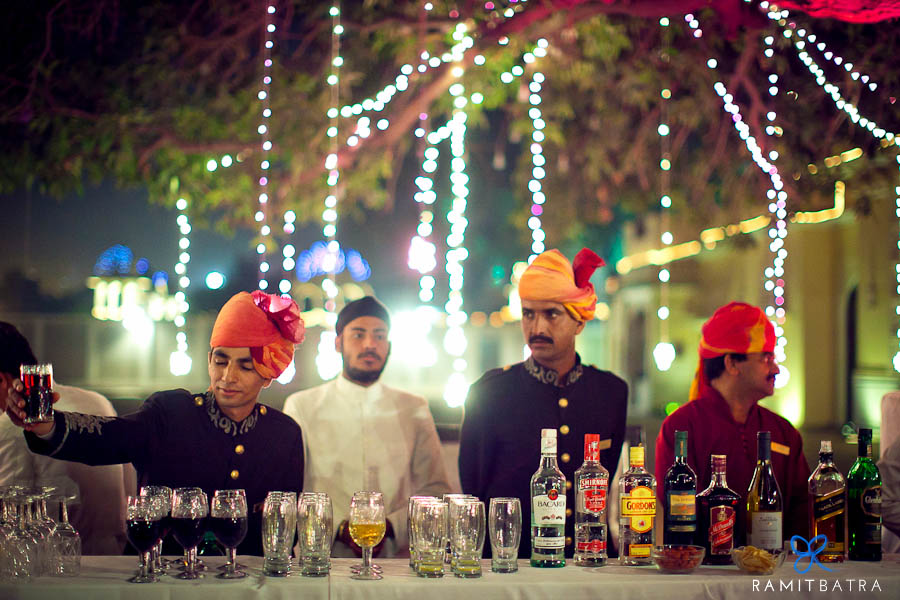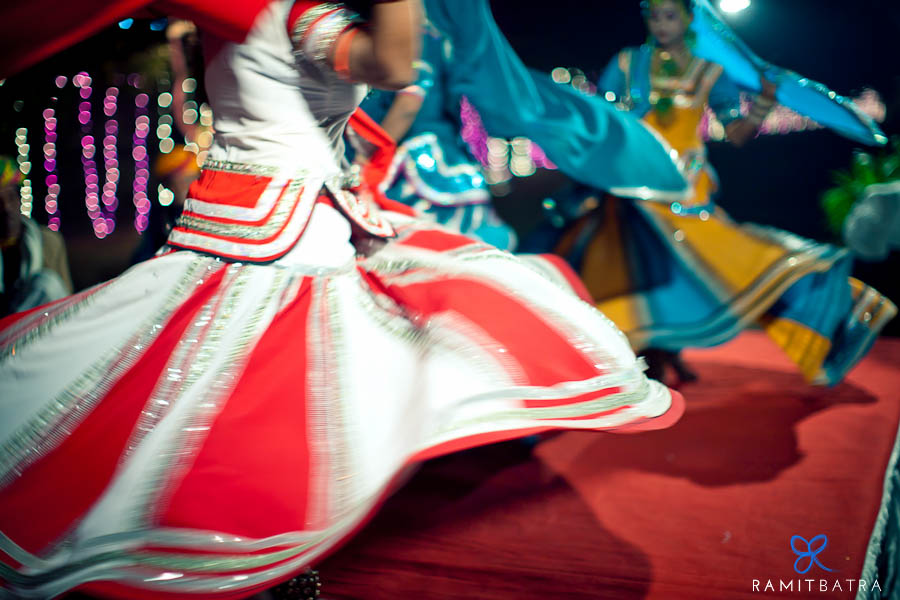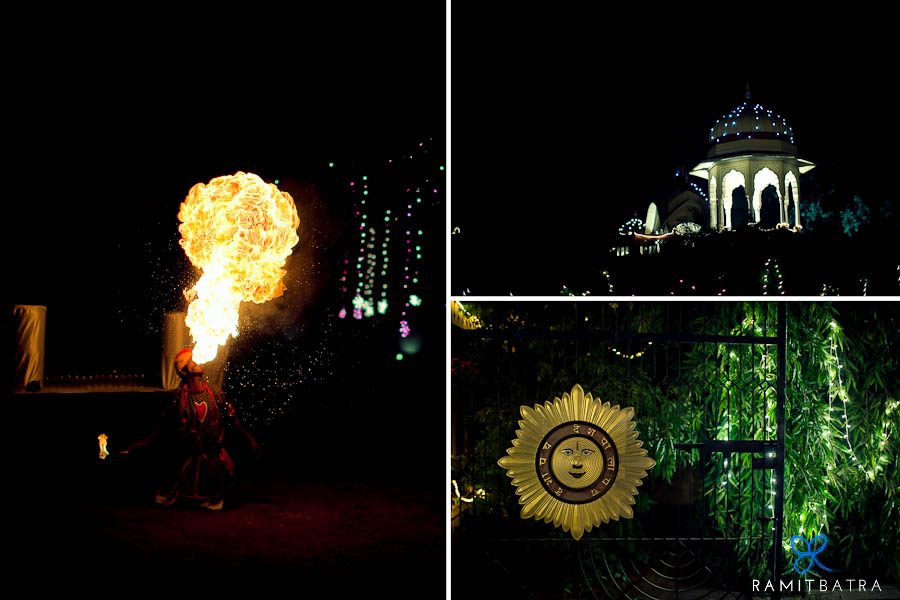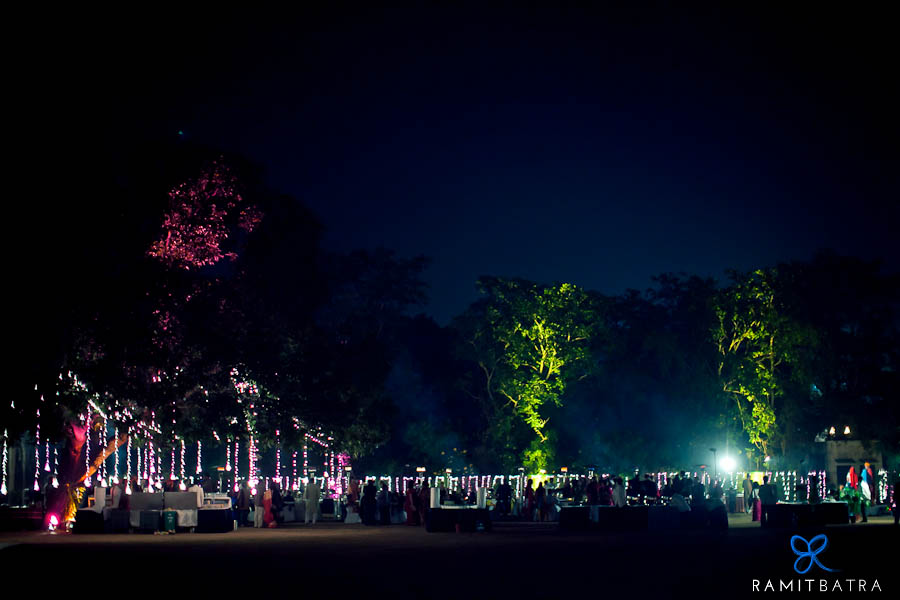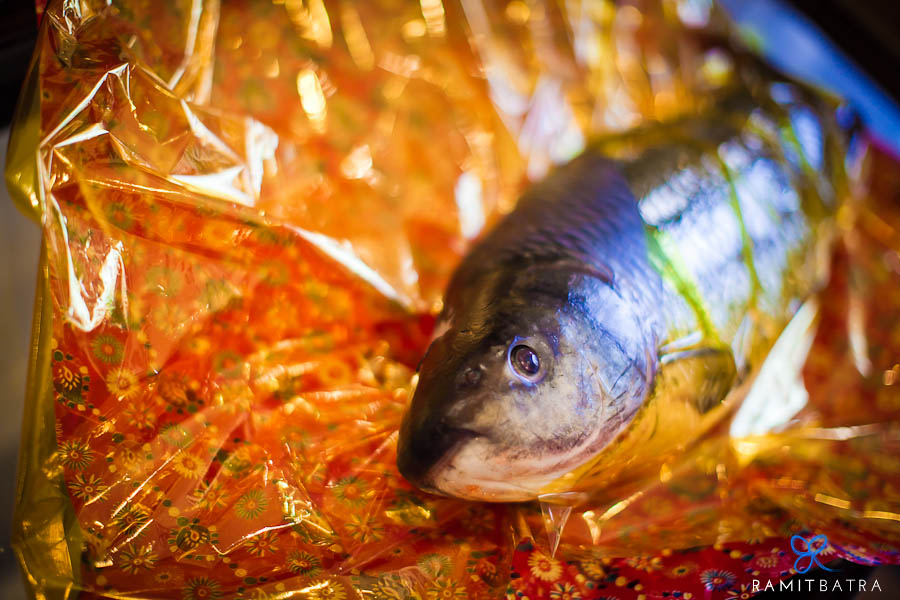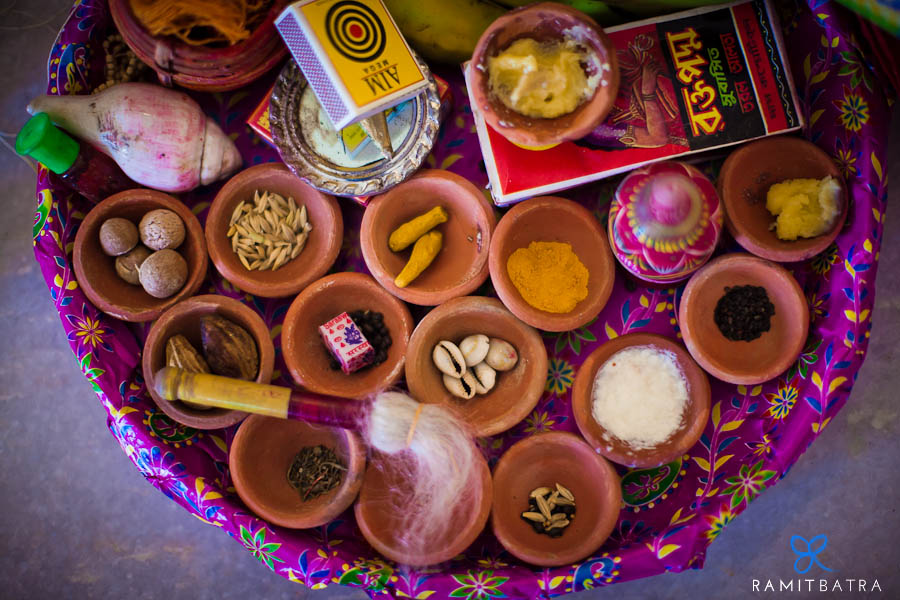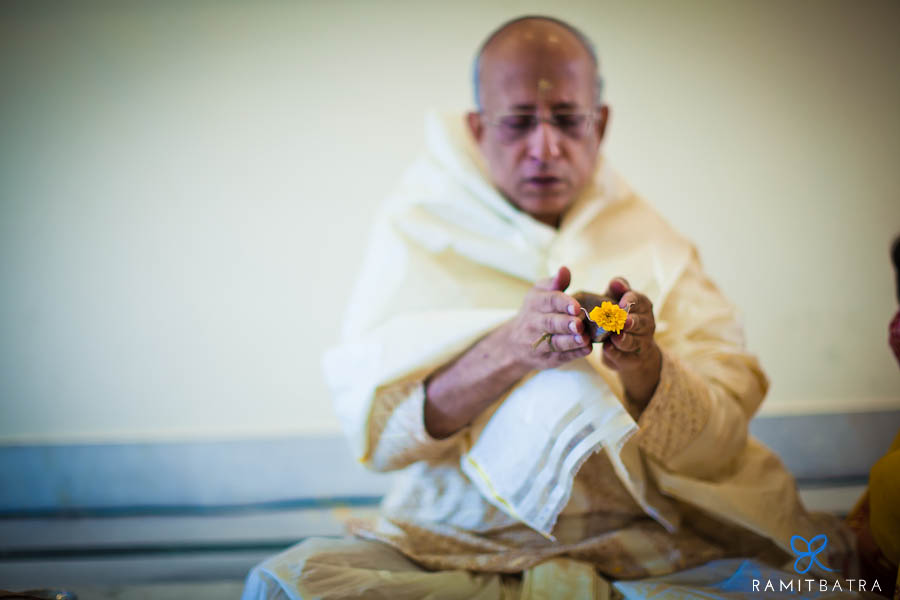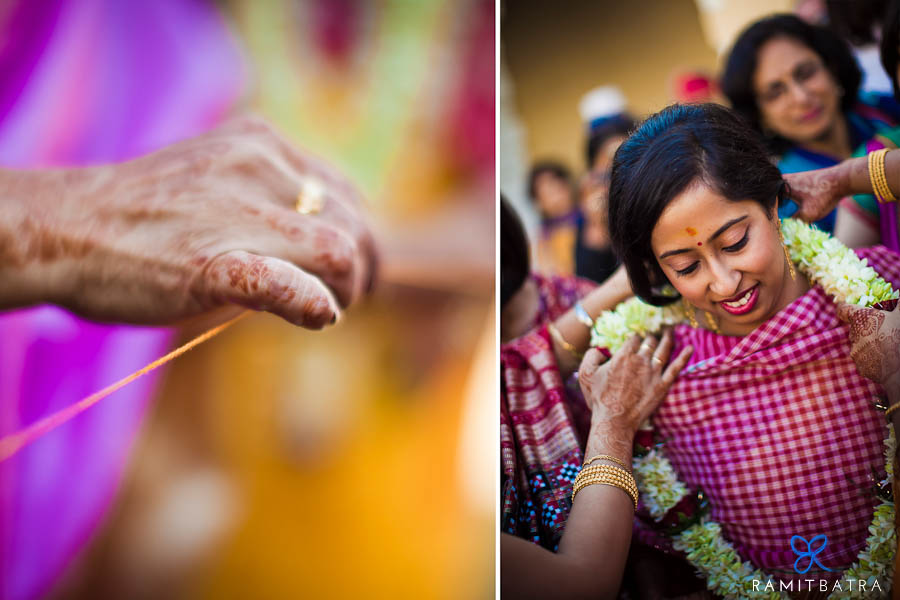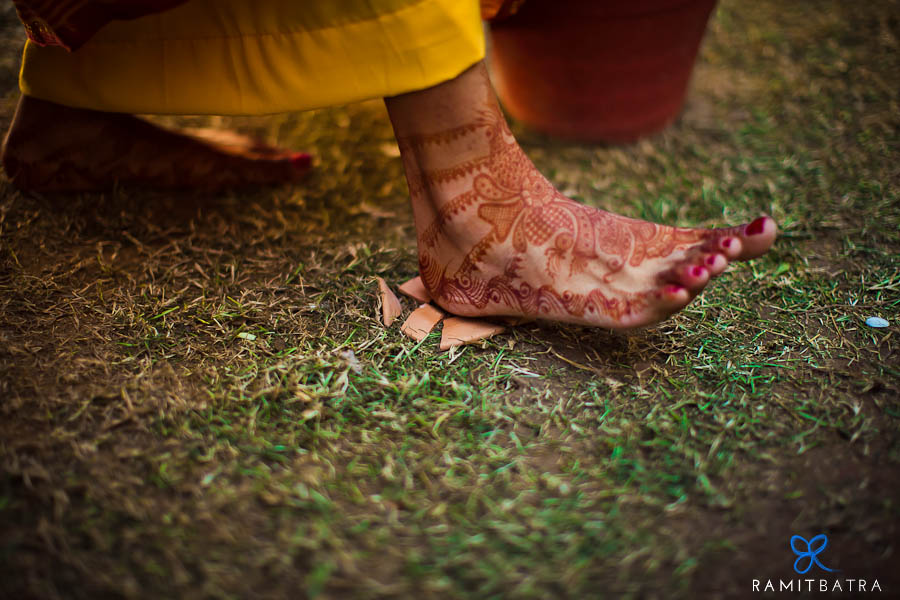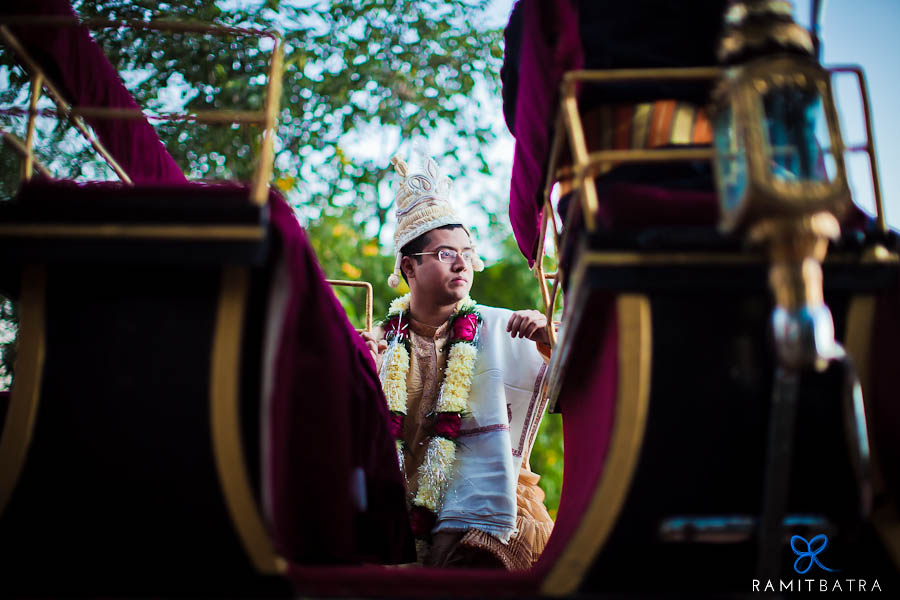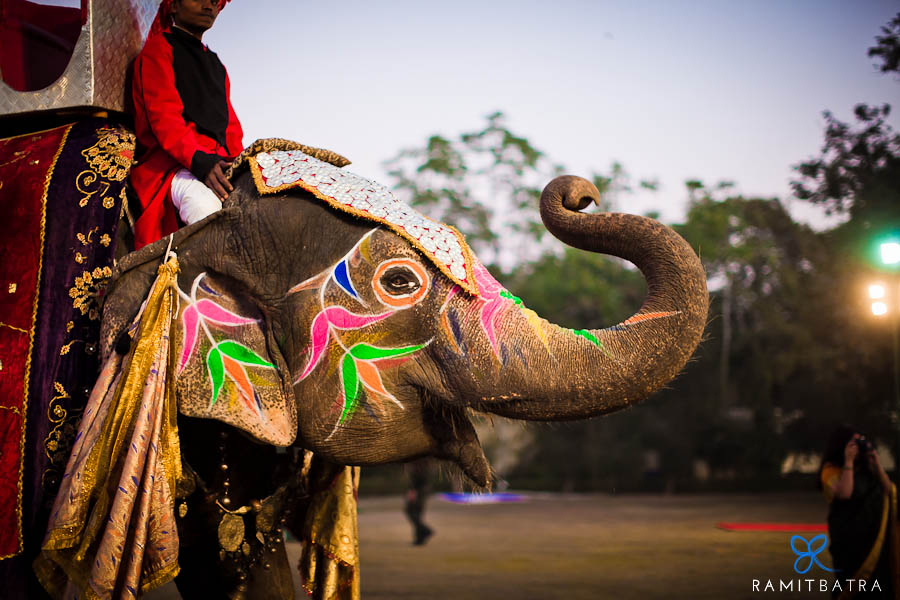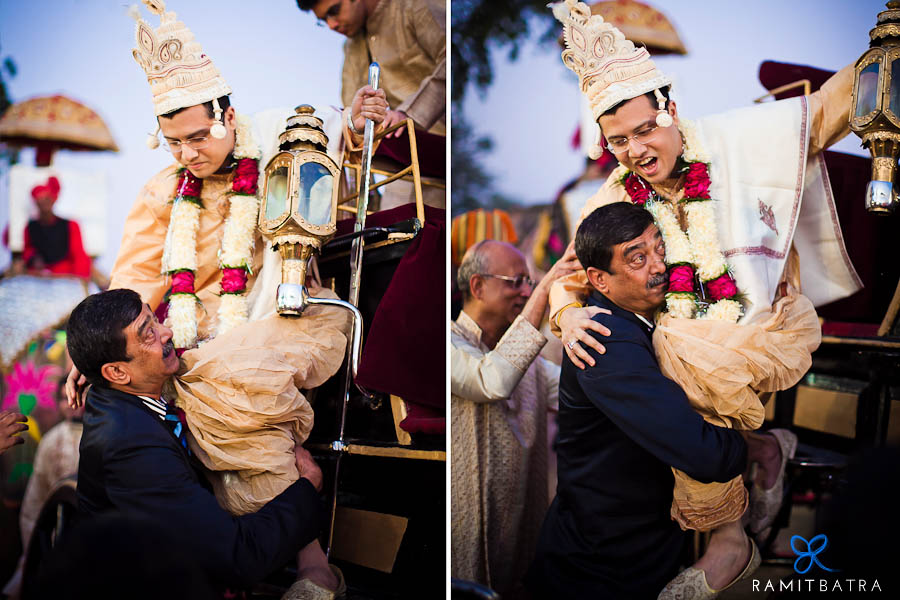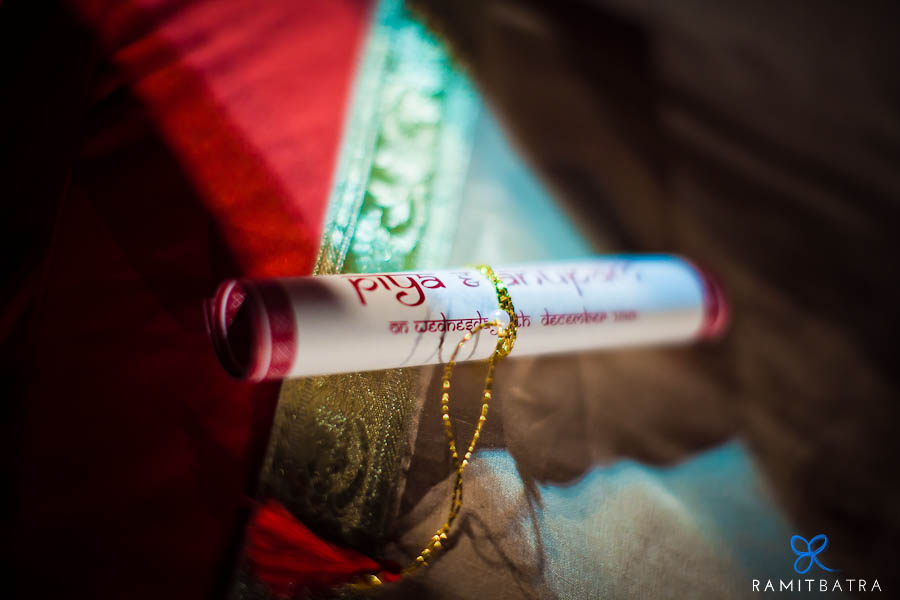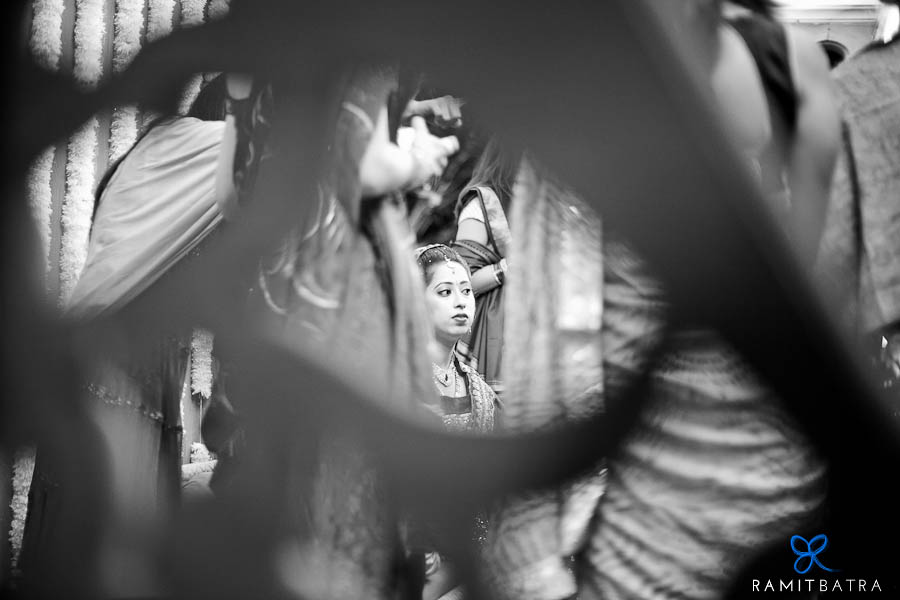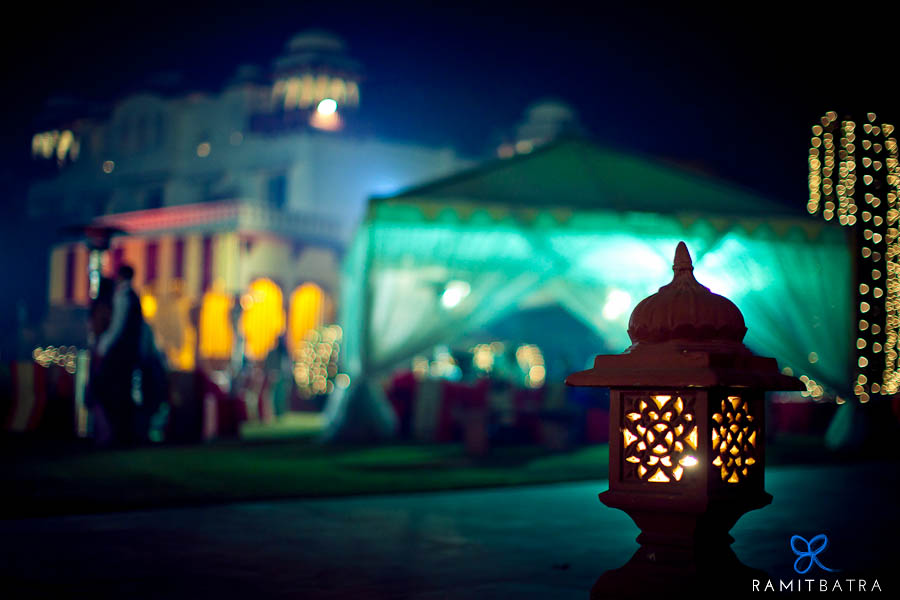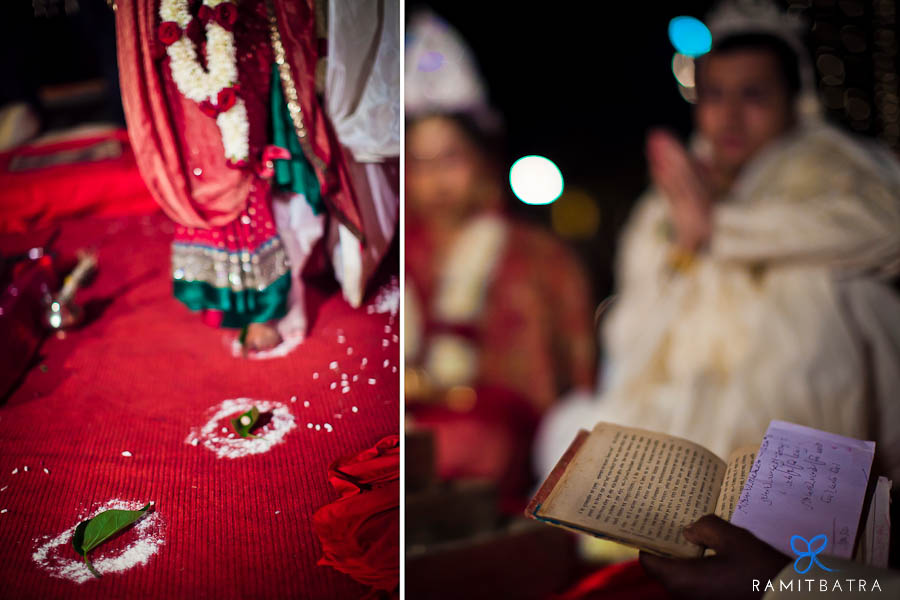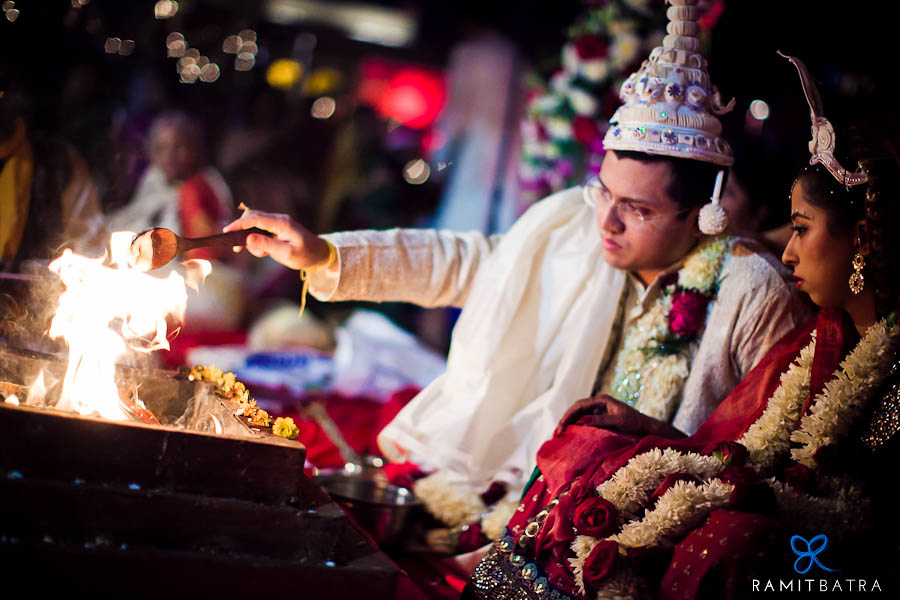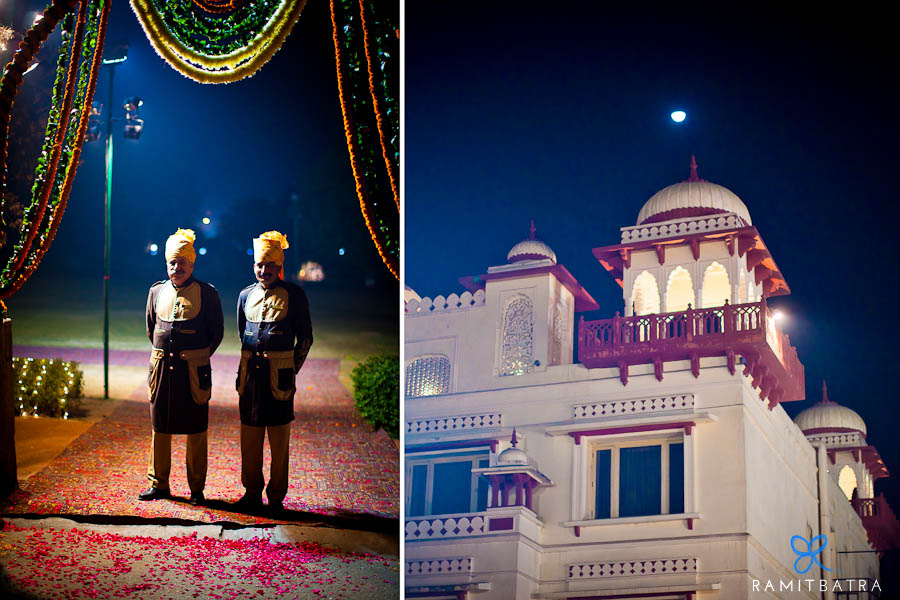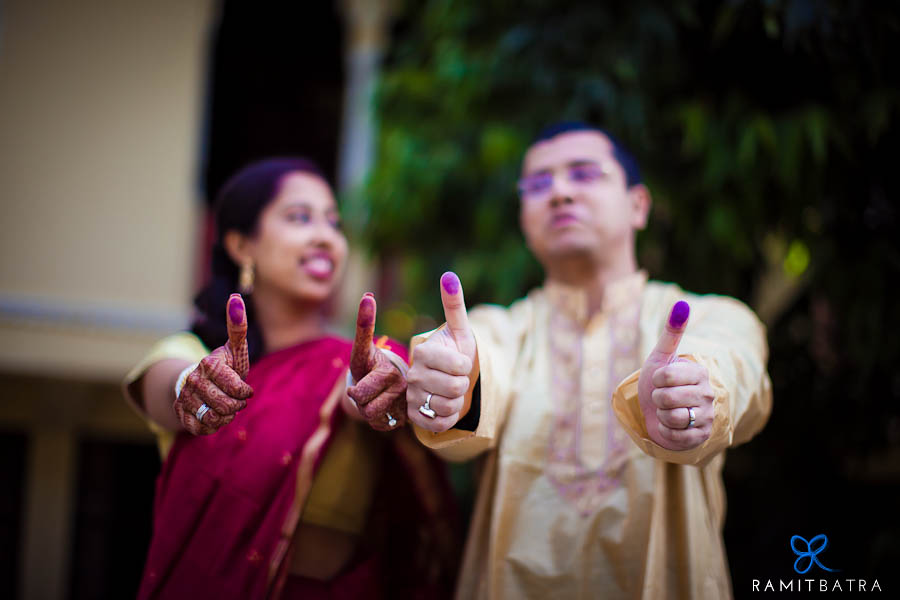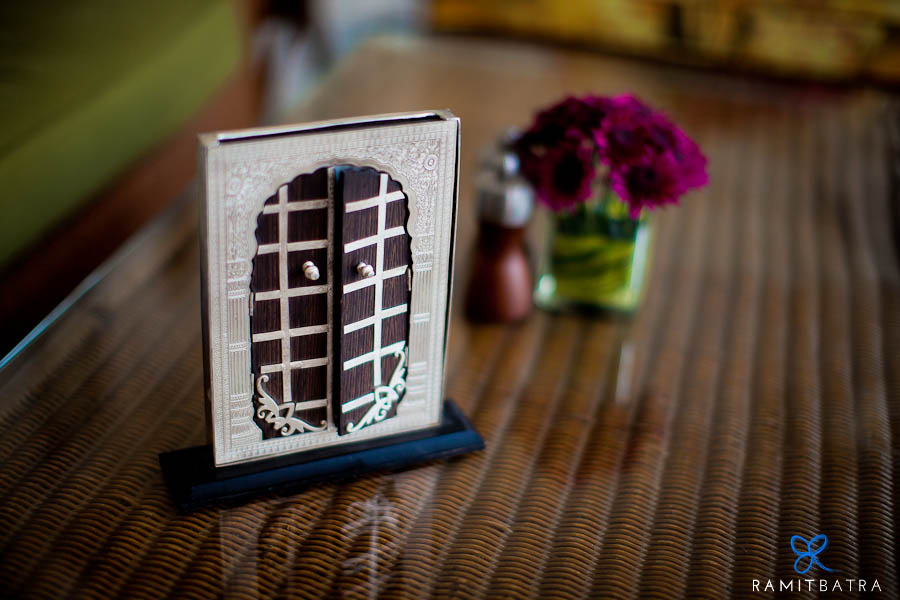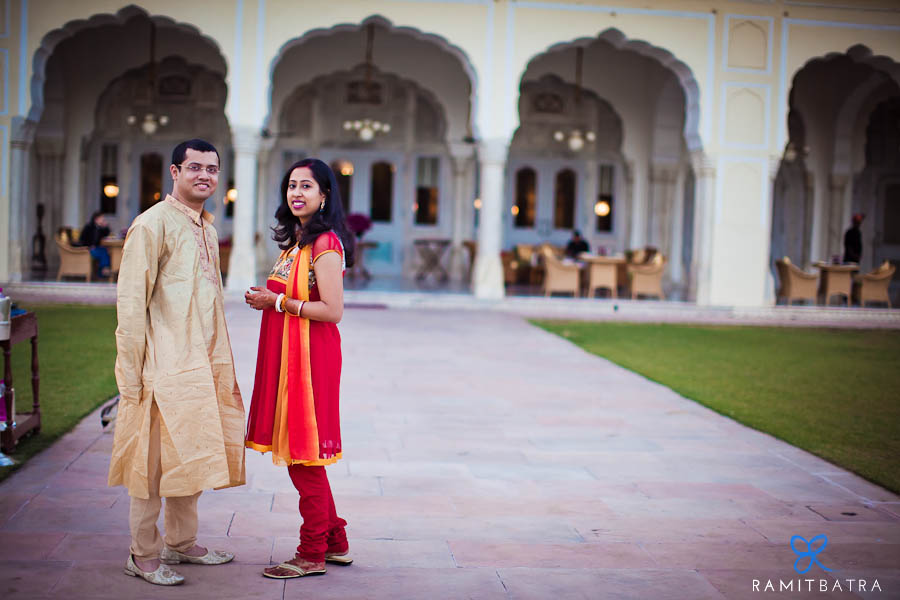 Watch more fun from their wedding, in this presentation video of pictures –
---
You might also like
---
---