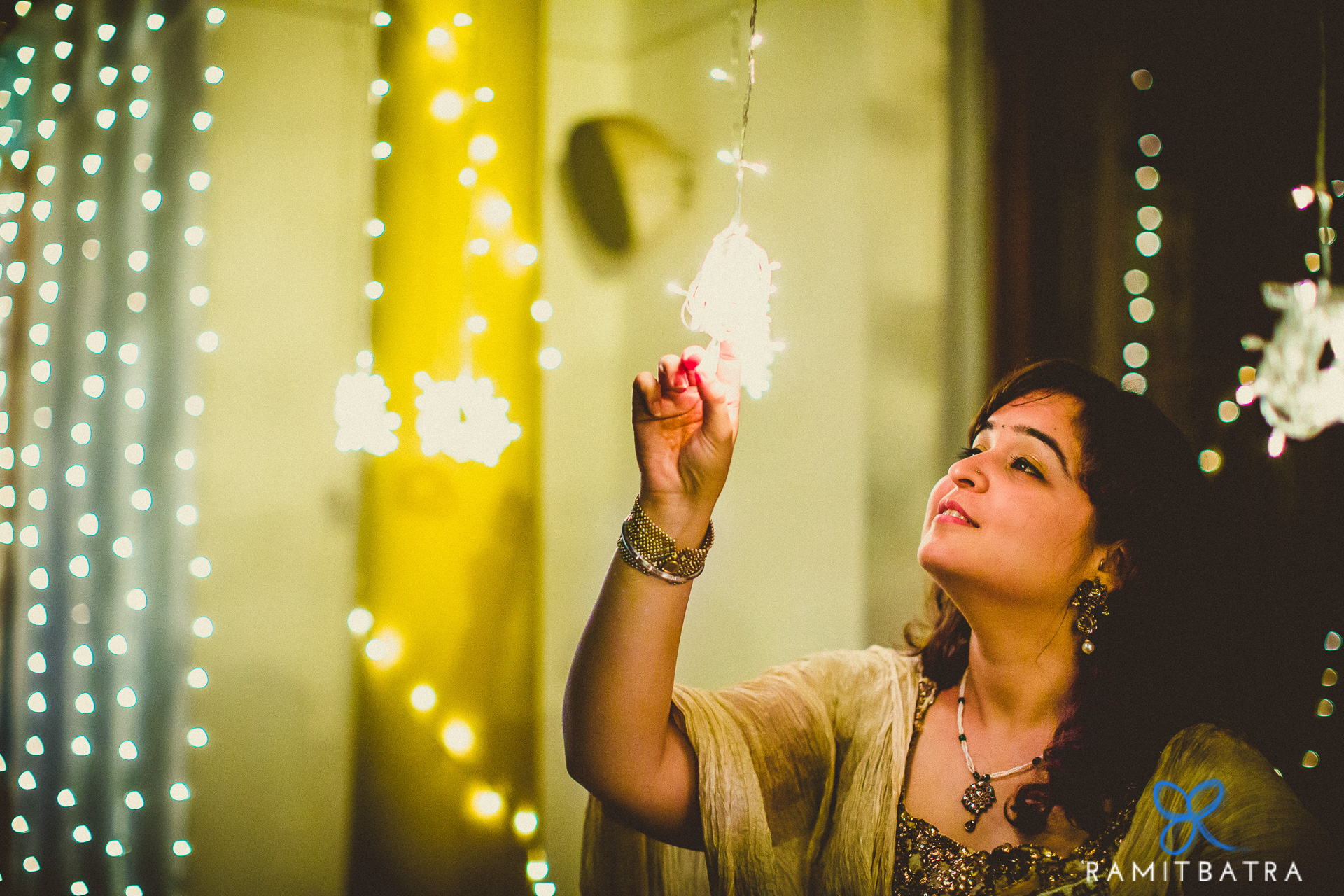 Diwali, the Festival of Lights is a Delight for Photographers all across the Globe. With Diwali celebrations & festivities in full swing, all places are lit up with beautiful lamps & lights. People dress up in gorgeous new clothes & visit their near & dear ones. Diwali is also incomplete without firecrackers. Being a Photography Enthusiast – This is a 3 fold bonanza for you. Decorations all around, People dressed up in traditional clothes & Skies full of Firecrackers. We shall talk about how to get prepared to shoot these 3 Diwali specialties.
Documenting Decorations
Diyas, Oil Lamps, Candles, Blinking lights covering buildings – these are just a few things that you can photograph at night during the diwali season. When you are shooting in the Dark, these lights will appear extremely small from a distance and you will need to keep your camera/phone steady at all times to capture them sharp & nice. Use the Night Shooting Mode, and put your camera on a tripod or stationary wall to avoid blur due to camera shake in longer exposures. Also, shoot using the Self-Timer function or on a tripod, so you can prevent camera shake, right after clicking. Avoid using high ISO settings in DSLRs – instead use slow shutter speeds – to make sure your pictures are grain-free.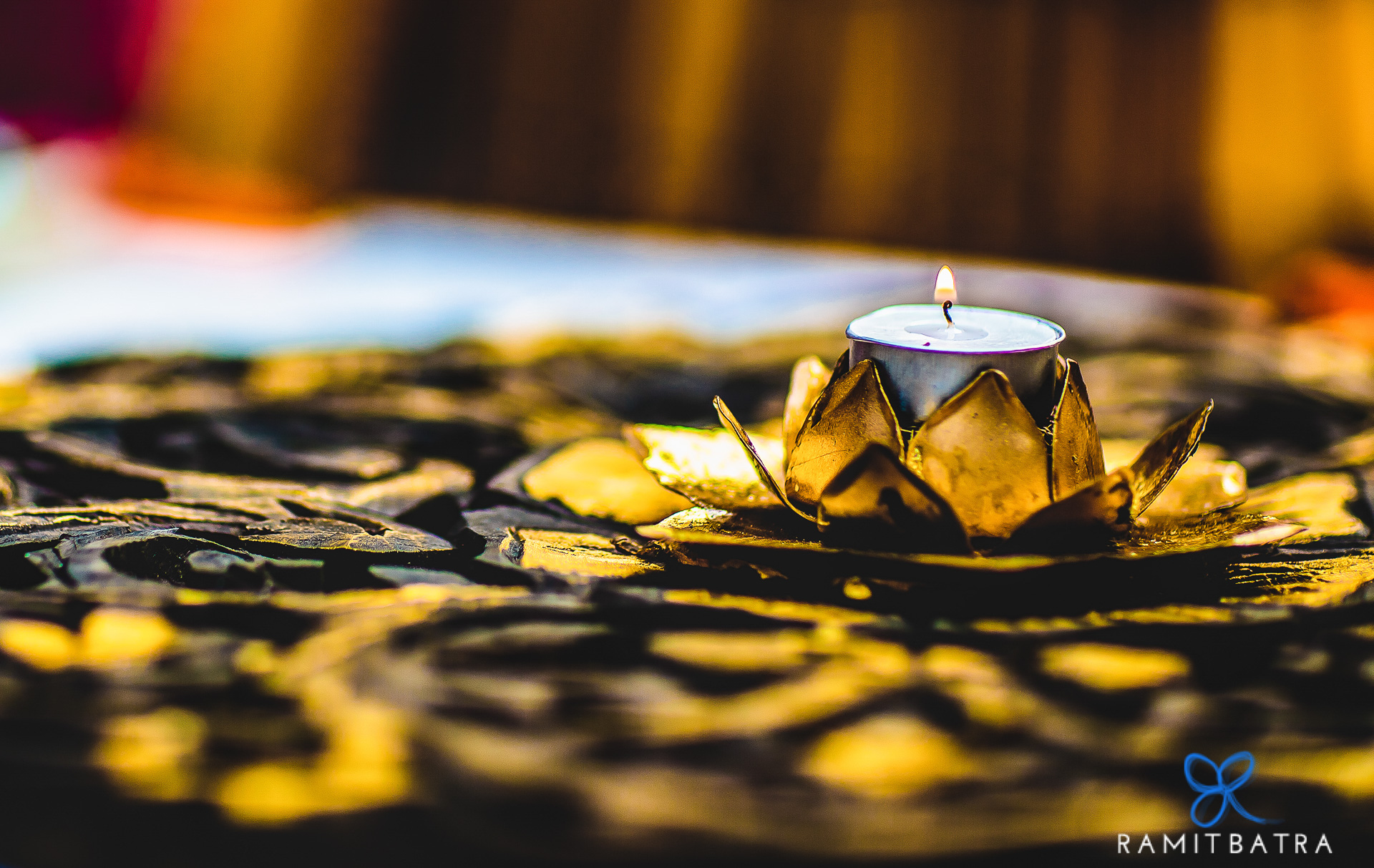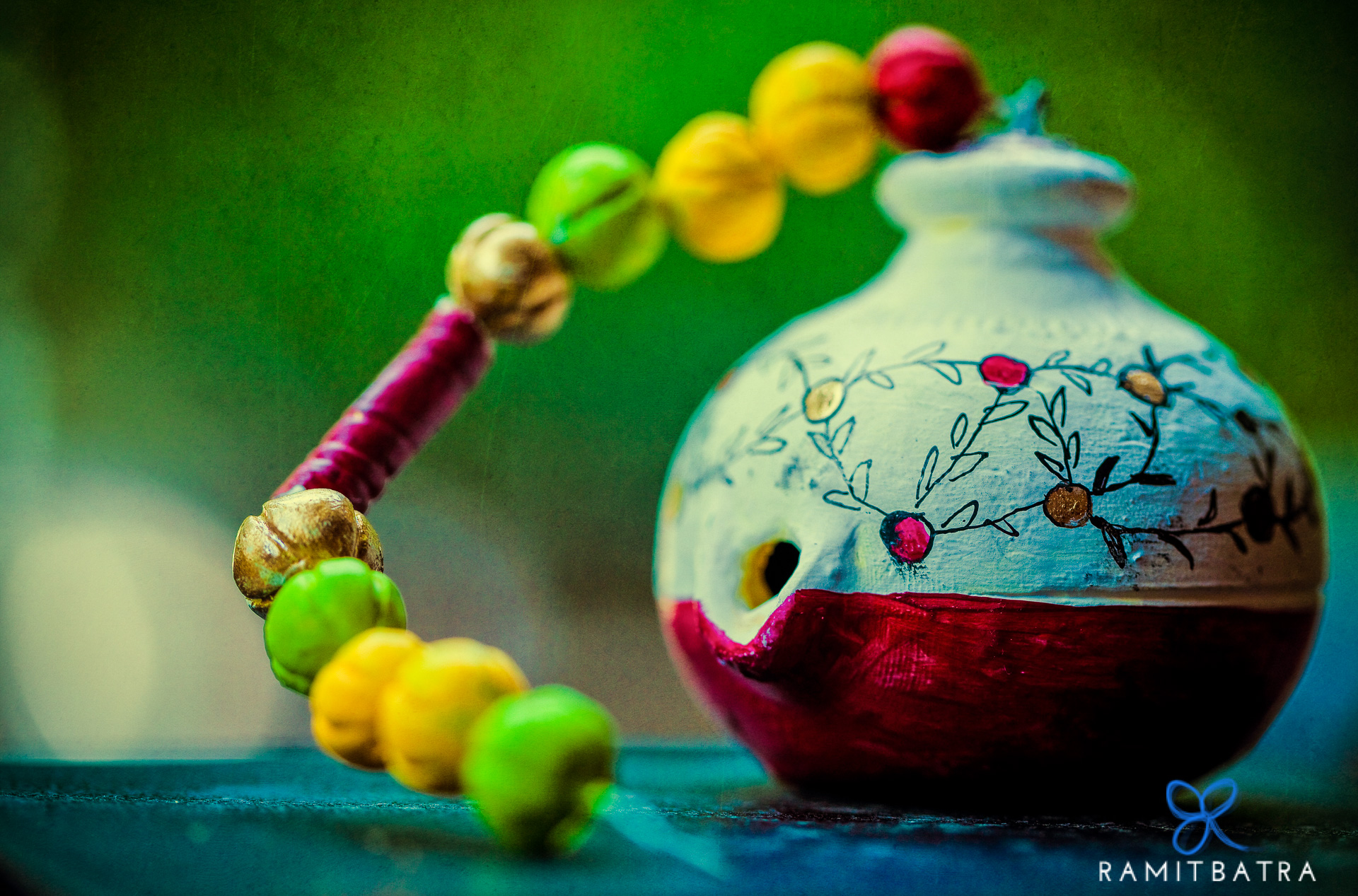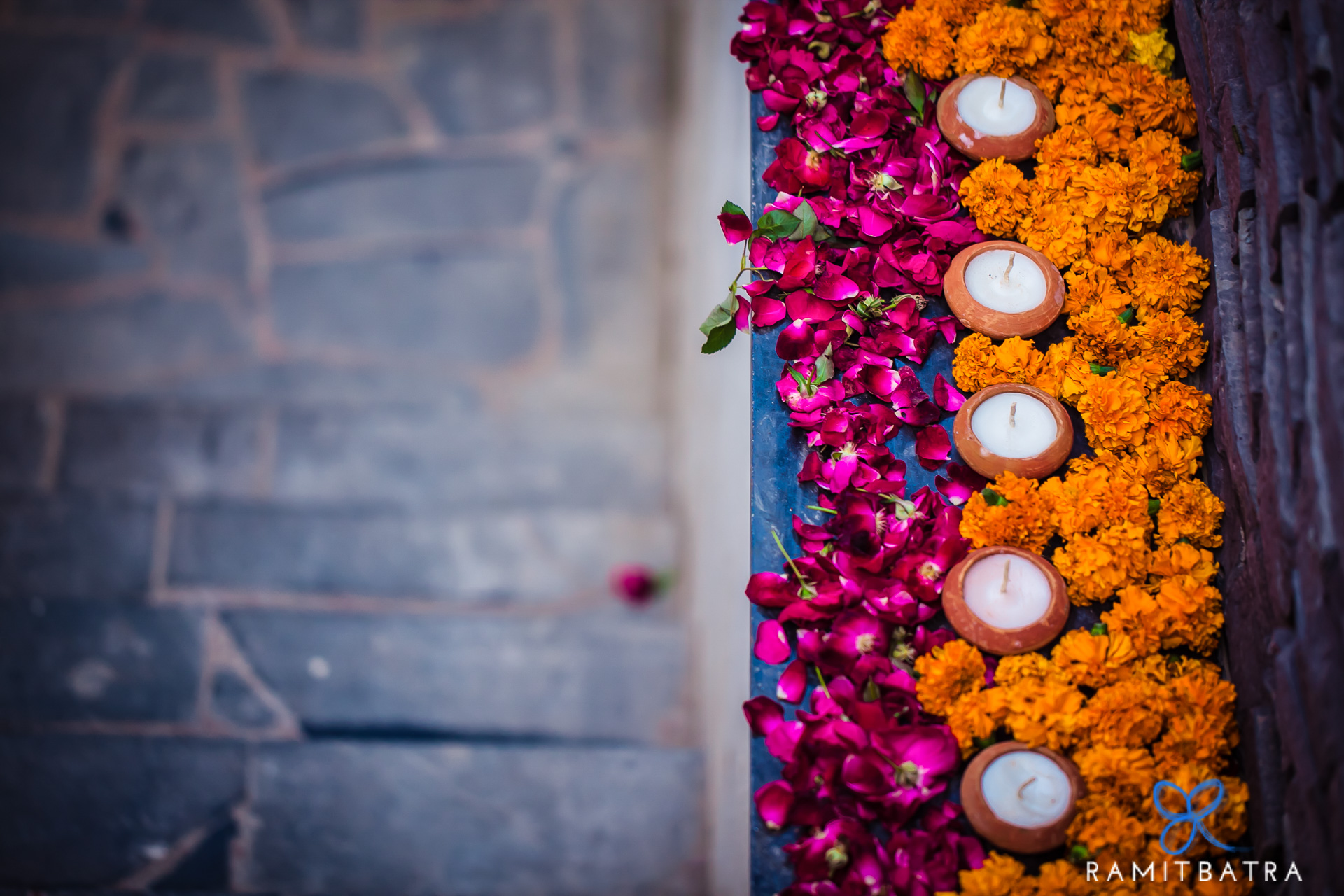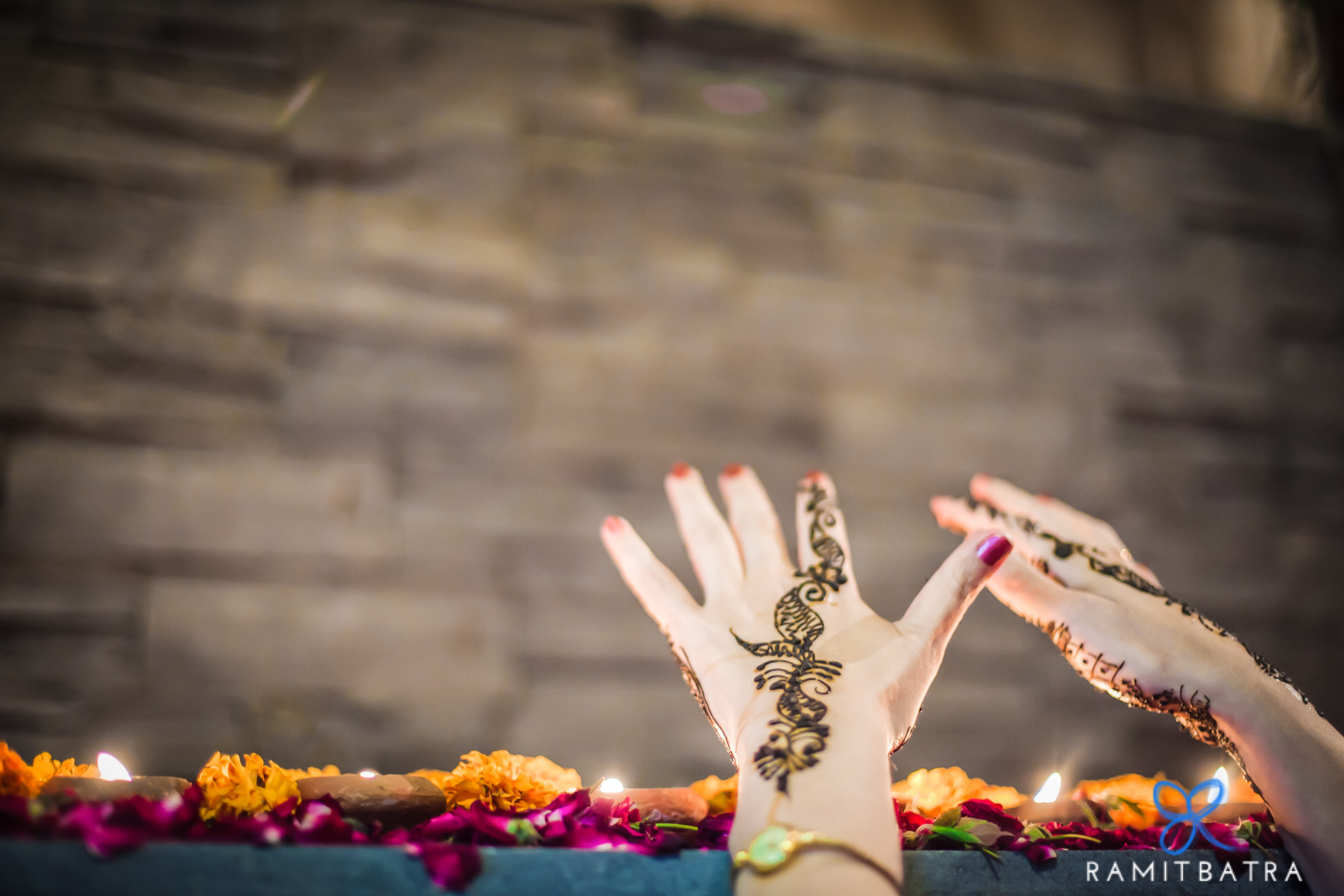 Capturing Fireworks.
Fireworks fascinate everyone. Be it a Photographer or not, an Adult or a kid. And if you are able to capture them, you are sure going to enjoy the night even more! While shooting fireworks – keep in mind that you need exposure times between 2-10 seconds. An aperture between f8 & f16 & a Steady tripod plus a remote release. If shooting with a Point&Shoot Camera Switch to Fireworks mode to do the above. For Camera Phones – this is extremely tricky – since phones cannot focus quickly from pitch dark to extreme bright, so you would need to be pointing at the area which is going to be lit up – and shoot in burst mode. For Point & Shoot Cameras – Make sure Vibration Reduction/IS features of your camera/lens are turned OFF. We want the camera to be naturally steady for great fireworks. Camera Stablization Mechanism gets confused when there is no shake. So it is best left unused.
DSLR Shooters, you would also need to anticipate the approximate area where the firecracker is going to explode. This means that you will have No time for Auto Focus. You would need to be prepared to shoot at all times. The best way to do this is to Shoot Wide, and pre-focus at approx. 1-1.25 times the distance of the firework source and point the camera to the sky. This can be best practiced about 100-200mtrs away from a sky rocket. To Photograph exploding or lighting crackers – predict the direction of the burst of the flame and accommodate space for it. Ground Fireworks are extremely bright & must be photographed at moderate shutter speeds like 1/20s with a mid-range aperture f4-f8.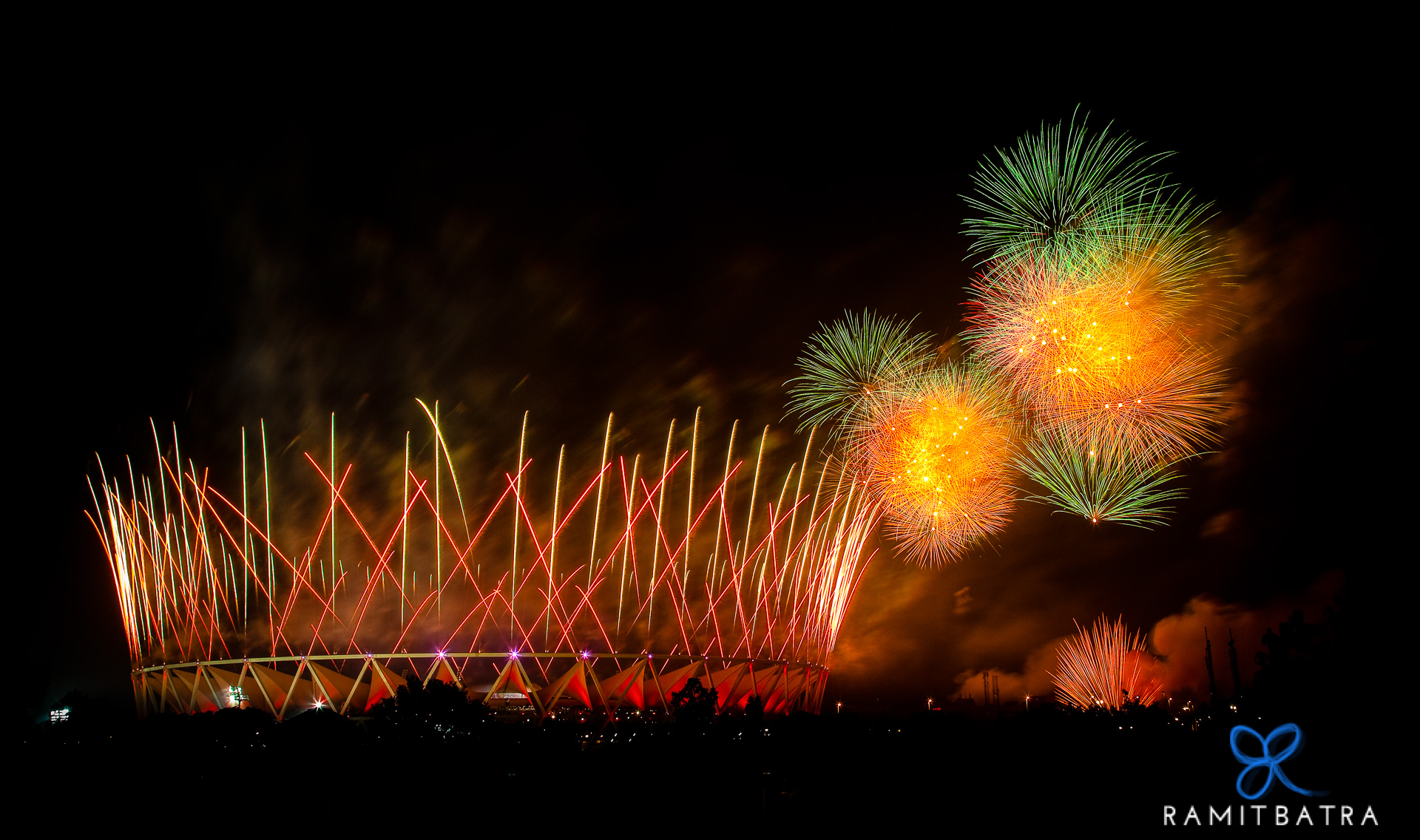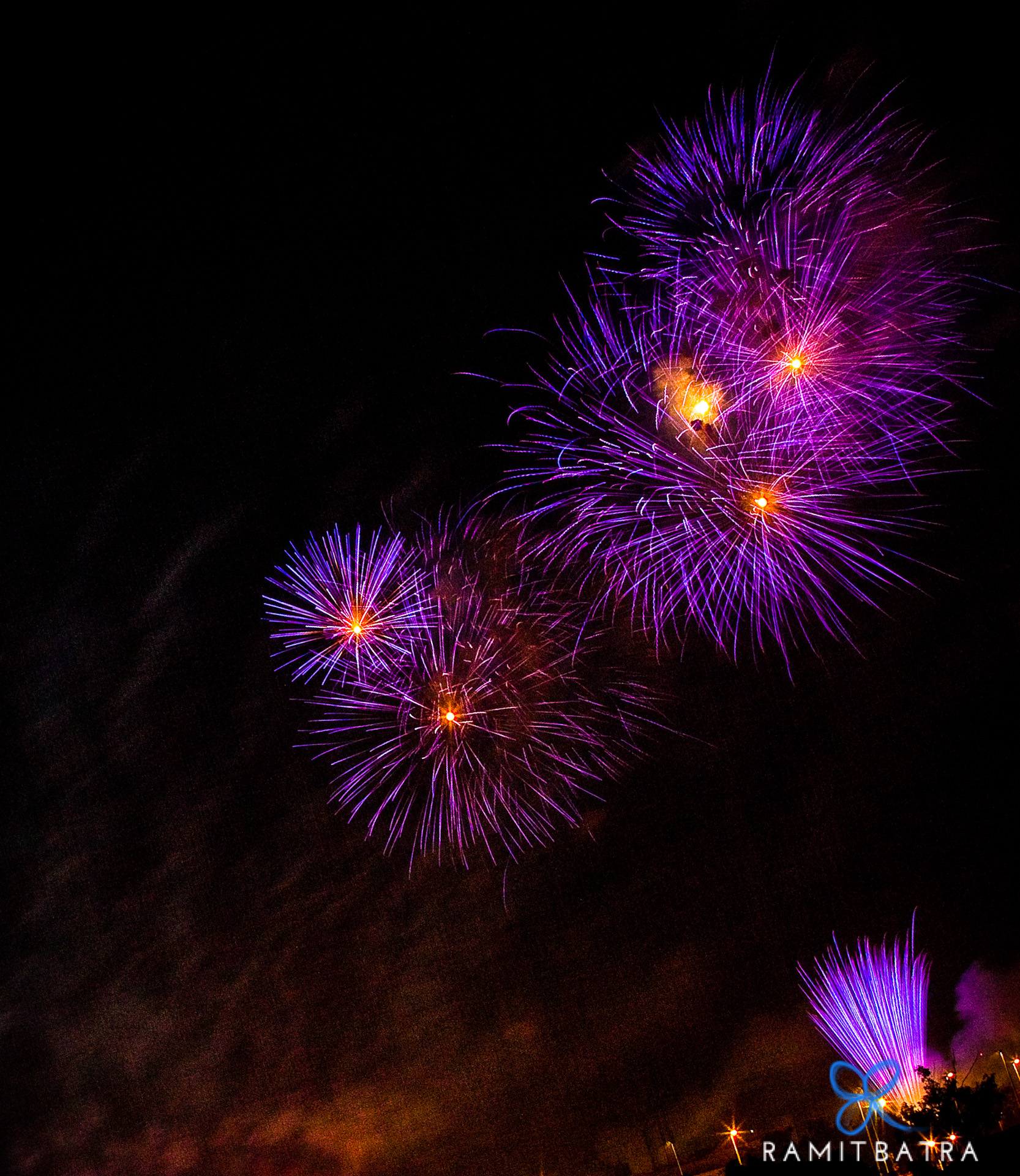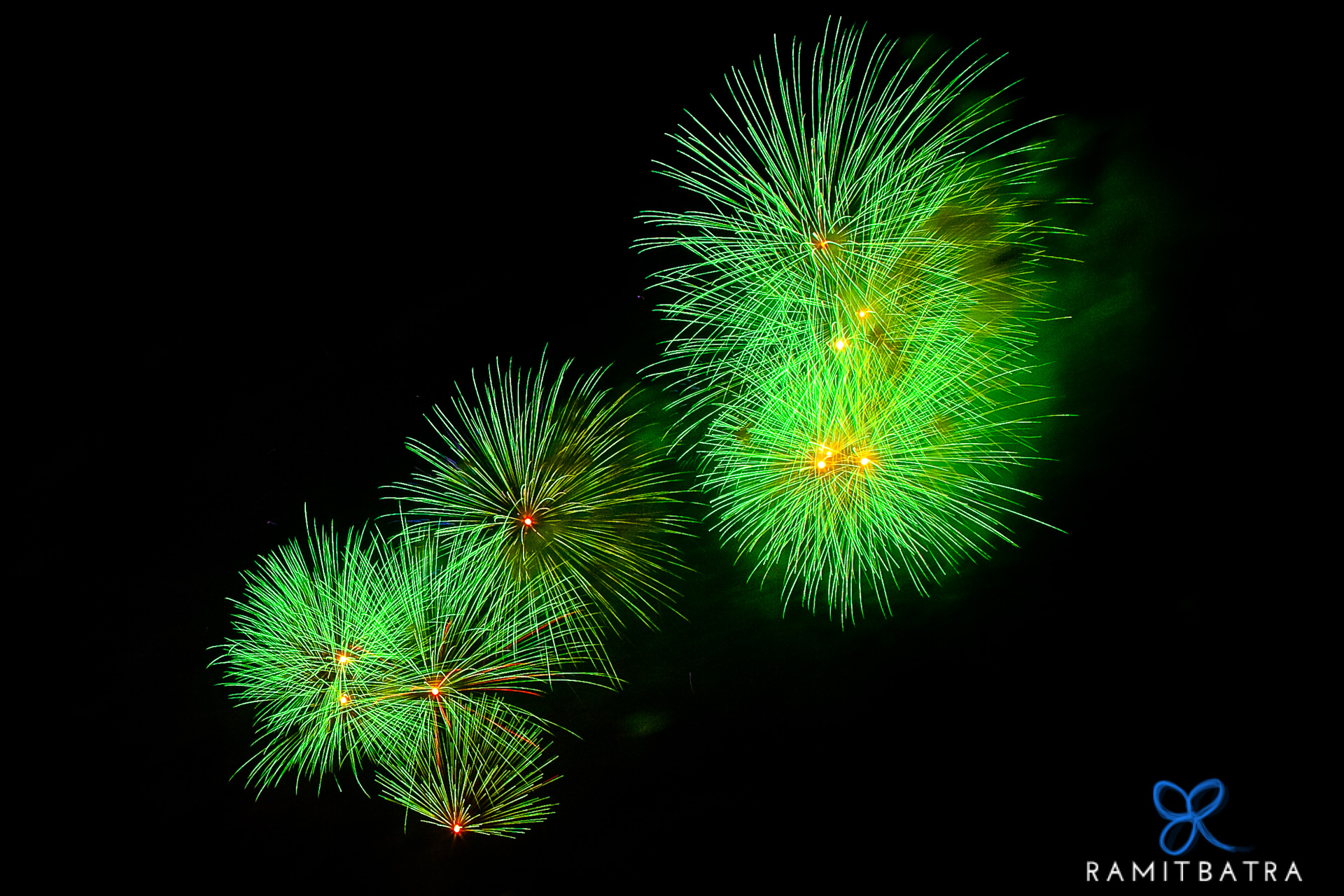 Photographing People.
Festival Season means that you would be vacationing, or meeting your friends & family. And fashionable clothes sure add a lot of color & style to this season. While shooting People, make sure you are able to capture the true feeling of the festival. Include the lighting & decorations by shooting outdoors with a fill-in flash, set to low power. This would ensure that your subject is properly lit from the front, and at the same time help you capture the background too. It is a great time to capture people bursting crackers, sharing sweets, praying or just hanging around with their friends.
Photograph People along with Sparklers, with a low-shutter speed & a steady camera – for interesting trails of fireworks along with the subject. Also keep in mind – if you are using your Mobile Phone to take pictures, with fireworks & bright lights behind you – make sure you use the fill-flash to light up the faces. Unless you do that, you will not be able to see the beautiful (and bright) decorations behind.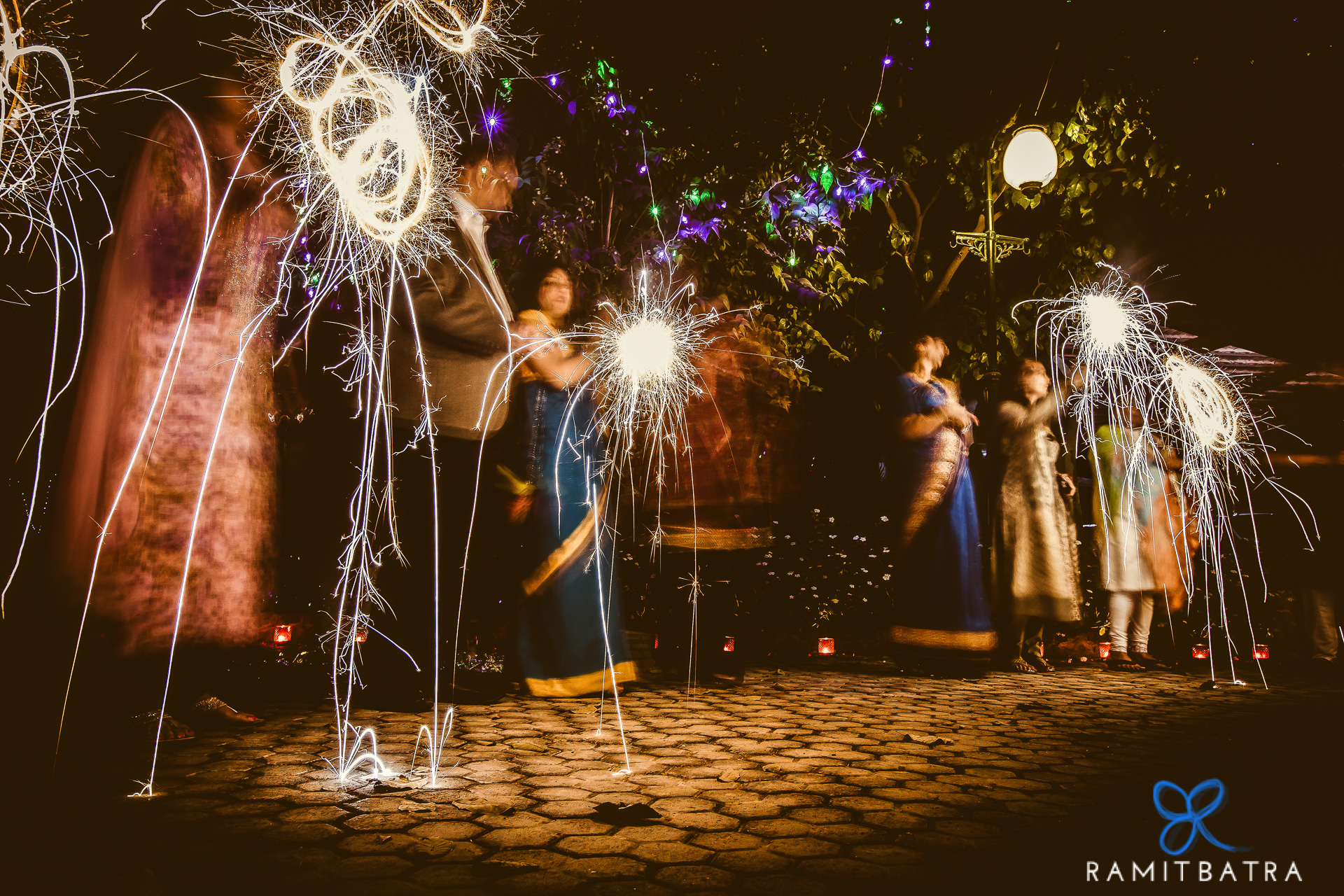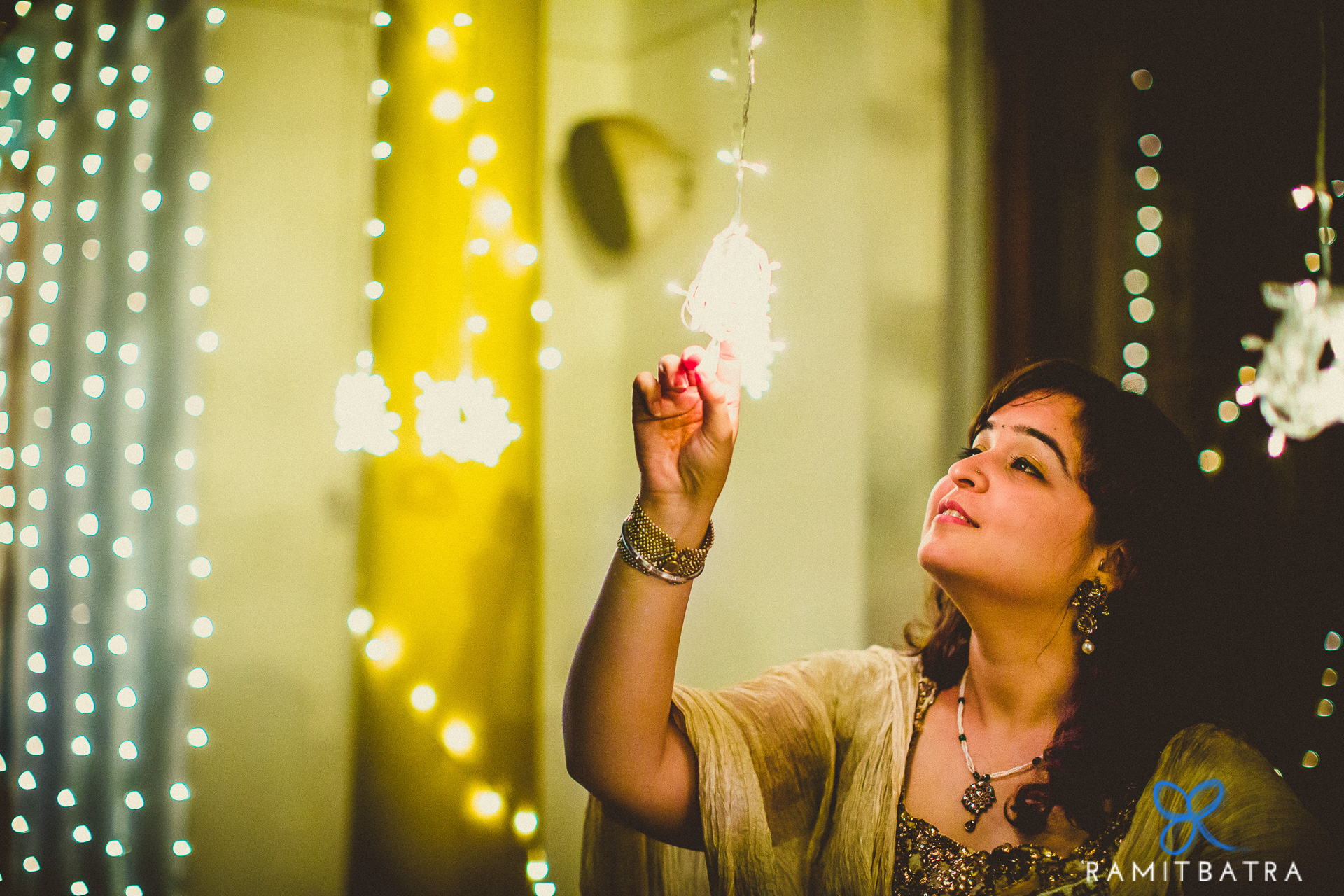 Safety Precautions
* Don't take your camera/lens too close to the candle/lamp flame. This would not only add a flare in your picture, but the sudden heat can damage the glass
* While shooting firecrackers, make sure you keep a safe distance from the launch point. With a tripod & focus set on the sky, you would not be able to notice anything coming your way.
* Keep your camera gear closed at all times. Diwali also means the coming-in of Winters. And with this comes a lot of mist & fog. Too much moisture can damage your camera.
* Don't leave Tripods unattended at night. People can bump into it & fall/injure themselves. And it might also break your tripod.
If you have any Questions/Queries – You can leave a note here or on INSTAGRAM (quickest replies) or FACEBOOK.
Wishing you the best of Light & Happiness this Diwali.
Grab a copy of these Fireworks in High Resolution – to match your favourite device's wallpaper.
–
All pictures are a property of Ramit Batra. The Free Download is available as a limited release – for personal use only. Please take prior written permission for any commercial use.
---
You might also like
---
---