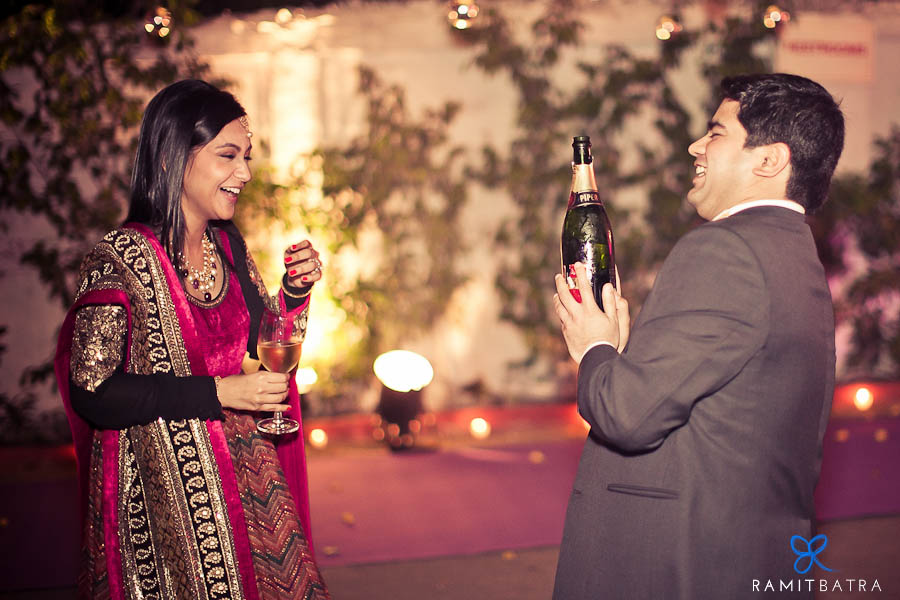 Ayanka & Arjun are both lawyers, and their engagement was a simple affair at Ayanka's aunt's house. The ring-exchange ceremony was preceded by a Giani reading verses and blessings in Punjabi. Arjun's family then presented Ayanka with the gifts they had brought for her. And Ayanka's family did the same for Arjun.
Arjun surprised everybody present by going down on one knee while presenting Ayanka with her ring! And Ayanka very graciously gave him her hand to hold. Prime Minister Manmohan Singh's wife – Mrs. Gursharan Kaur graced the occasion with her presence and blessed the couple soon after their engagement. The entire venue for the engagement had been vetted by her security hours before her arrival.
The party began when Arjun popped the champagne and the DJ started belting out the latest chart-busters. The song that got everyone grooving was the hippest Sufi number "Alif Allah Chambey Di Booti" (Dum Gutkoon) by Arif Lohar and Meesha Shafi from across the border.
The uber stylish decor by DJ Singh had two intertwined rings formed by a multitude of lit candles, especially created for the engagement ceremony!
As the party drew to a close, we were saying goodbyes to Ayanka and her family. Just then, Meera & Muzzaffar Ali walked in, fashionably late, of course! And from a very professional second photographer, I was transformed into a little smitten kid who has seen her favourite movie star. For those not in the know, Muzzaffar Ali is not a movie star. He is (now) an artist and has been a reputed film-maker, with films like Gaman (1978) – his critically acclaimed debut, and the better known, hit film Umrao Jaan (1981). I could not resist asking him and his charming wife Meera, if I might click a picture with them. They, very sweetly obliged, and Ramit indulged me with a great snap!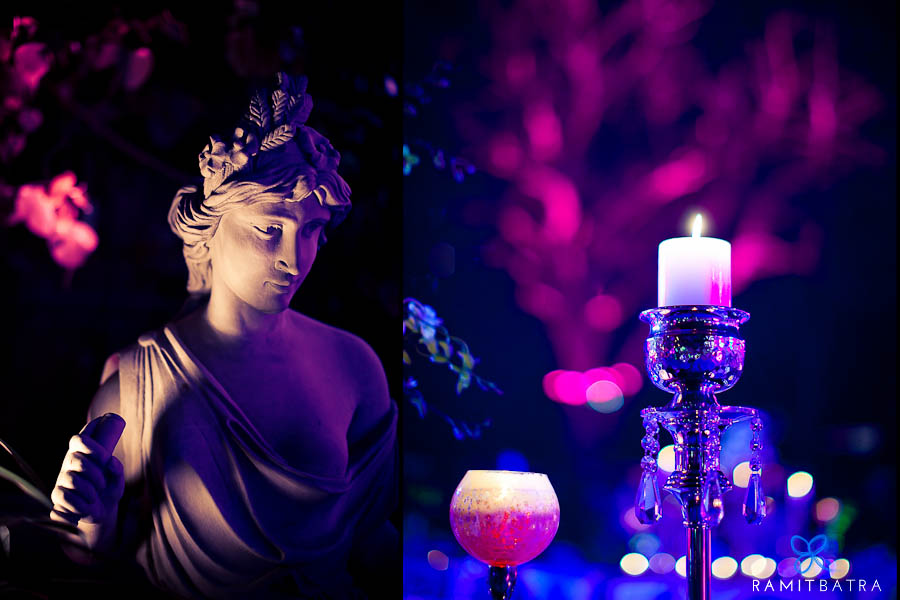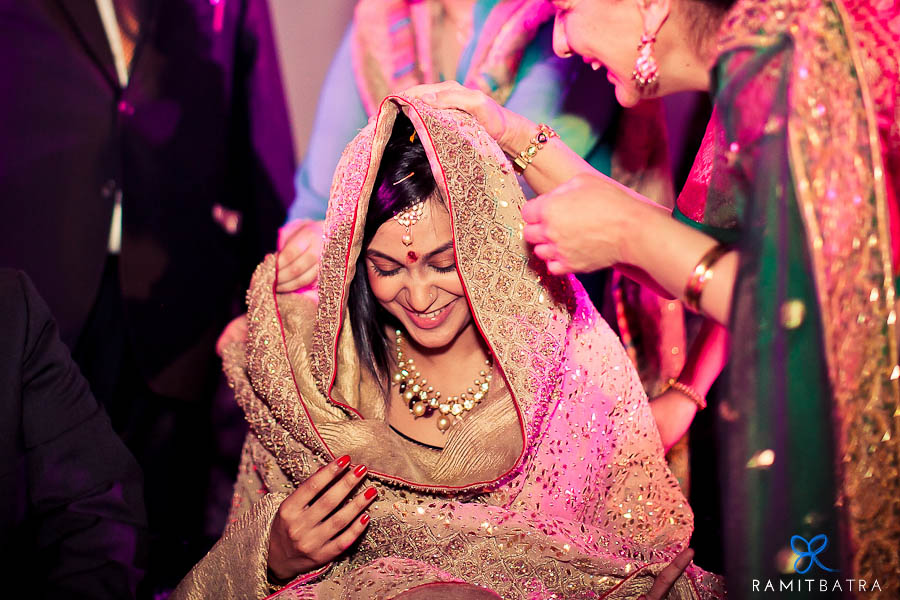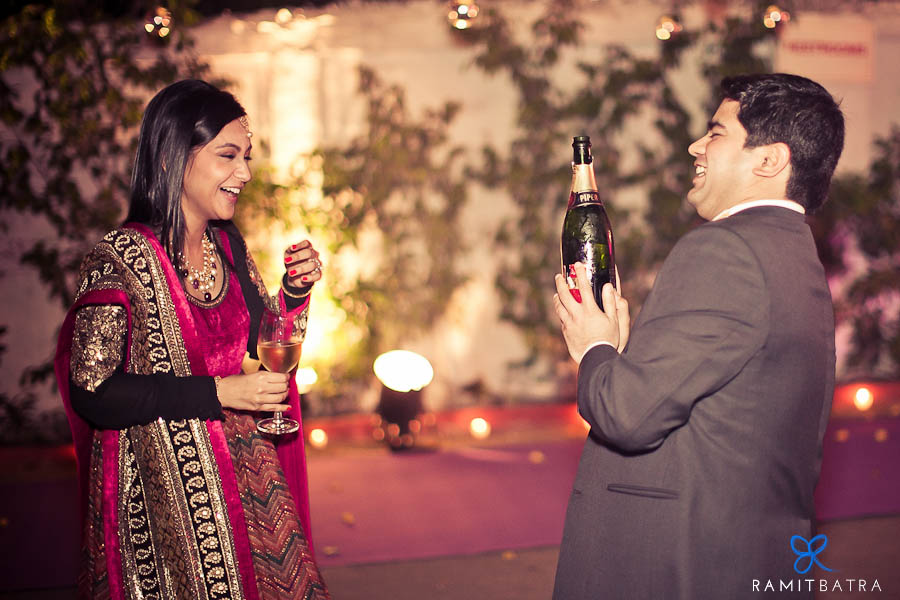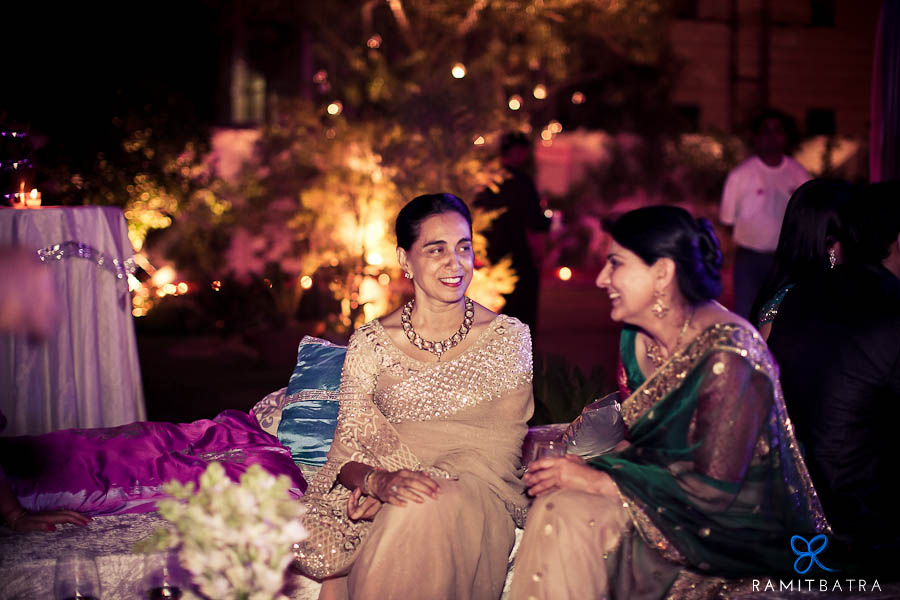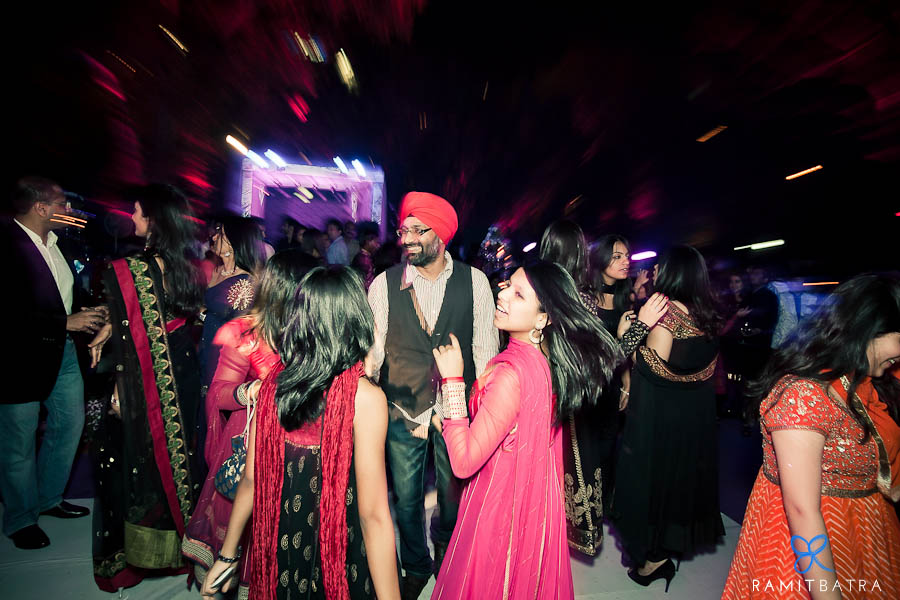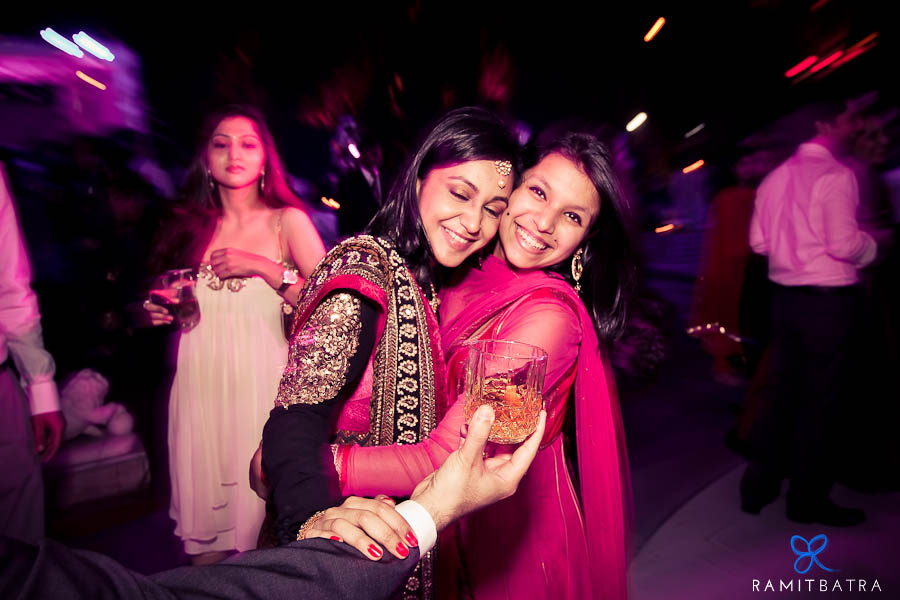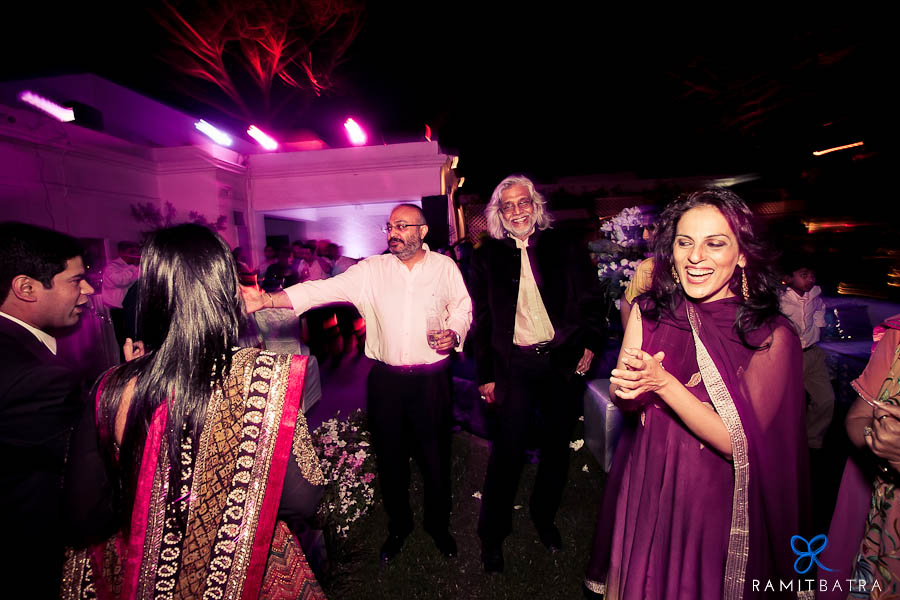 ---
You might also like
---
---