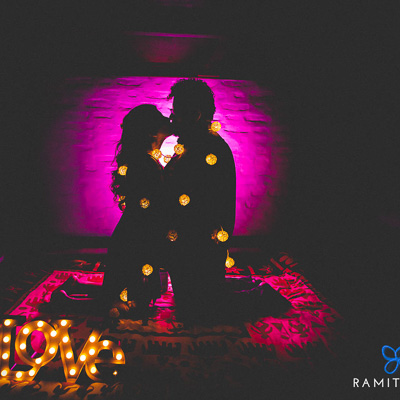 When this fabulous photographer & ol' friend approached me to be a part of her Pre Wedding Photoshoot & eventually the wedding, I couldn't be happier. Having a fellow Photographer sign you up for an assignment – is one of the biggest compliments one can get as a wedding photographer.
A few weeks later, post the mandatory formalities, contracts etc. we started planning for Neha's pre wedding photoshoot. And the number of ideas that were discussed is mind-boggling. From 'not possible on a beach' and 'not possible in one day' to 'a huge list of beaches', 'scuba & what-not themes', to finally start making sense. It took as a while to finally get realistic, put a date on the shoot and list out the props.
Neha & Kunal ended up shortlisting an SUV-Load-Full of Props & Clothes, and finalized a beach-villa at Nagaon, near Alibaug. The trip started with crazy-traffic & endless queues at the Ferry terminal in Mumbai (26th January Holiday Mania). And it was coming out to be impossible to get on a Boat. Neha's Assistant from Office – Jitu, did some 'juggad' and I was in the front of the 3 km long queue ready to board the next boat! Phew!
We finally reached Alibaug, had a yummy brunch, and were ready to roll. Kunal being a Music Composer & Guitar Instructor & Neha being a Photographer – the two things that were effortlessly always around were the Guitars and Cameras.
We did 3 sessions that day. The first one being a Picnic-y chilled-out afternoon around the villa, the second one around sunset with some life-threatening smoke-bombs that also had funky colors. The last one was post sunset while we waited for dinner, and the couple was pretty much exhausted from the travel+posing around.
Hope you enjoy the pictures <3, Oh! And Don't forget to look at their Beautiful Temple Wedding in the next post!
---
A lot of you ask me what equipment do I generally use for a Pre Wedding Photoshoot?
Well, I would love to travel with my full set of Cameras & Lenses, but due to cabin baggage limitations, I can at the most take 2 small bags as carry-on. Here's what was used for this photoshoot :
Camera Body : 2x Canon 5D Mark IV
StrobeLight & Modifiers : 2x Canon 600-RT with ST-E3-RTs & Yongnou YN900 & YN300 (The YN300 is a must, if you are shooting in Lush-greens – especially to keep an eye on Snakes & Creepy-Crawlies, fallen batteries & bolts.) Snoot/Grid/Gels etc.
Lenses : Canon 24mm 1.4L, Canon 35mm 1.4L, Canon 50 1.2L, Canon 85 1.2L, Canon 70-200 2.8L IS, Canon 100mm 2.8L Macro
Misc : Holdfast Gear MoneyMaker Leather Strap, Simpex Light Stands, A 5-in-1 Gold-Bronze Reflector + (Very important) An Organic Light Stand + An Organic Reflector/LED Holder.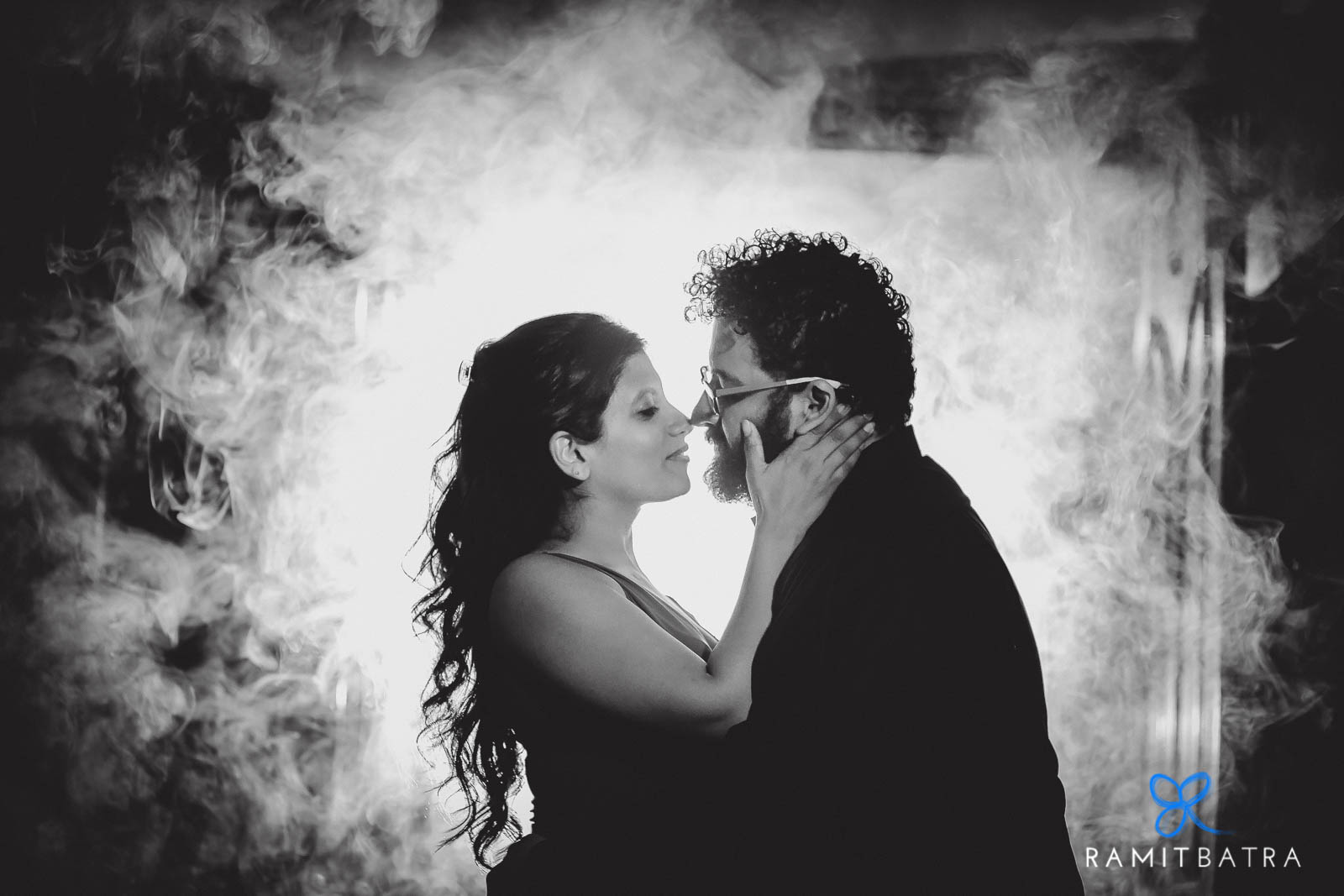 If you would like us to be a part of your Wedding Celebrations & Style + Shoot a Pre wedding photoshoot for you, you may drop us a line HERE
---
You might also like
---
---