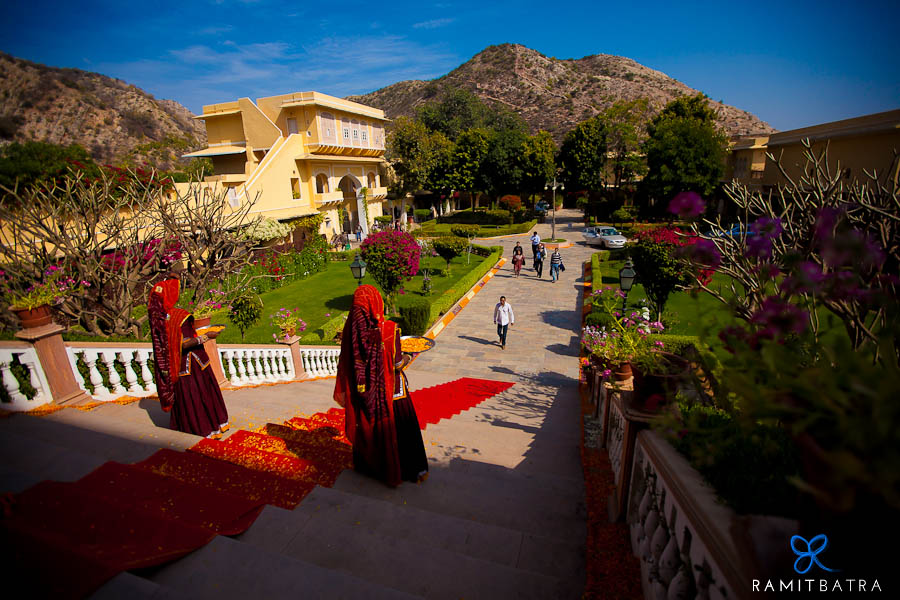 Samode is a small town of Rajasthan which belonged to the zamindars of the erstwhile State of Amber (pron. Aamer). The Samode Palace was built in the 16th century as a Rajput fort but in the 19th century, it was converted from a fort to an exquisitely designed palace in Rajput and Mughal architectural style. In the middle of the 19th century, the then Prime Minister of Jaipur State, Rawal Sheo Singh expanded the palace by adding the extravagantly florid and hand painted Durbar Hall and the Sheesh Mahal. The nearby Samode Bagh was also fashioned after the Mughal gardens created by Mughal rulers for their other kingdoms. Samode Palace and Bagh function as modern day luxury heritage hotels, managed by the descendants of the erstwhile royal family of Samode.
In this historic place, against the backdrop of the Aravalli Hills and the stories of romance and valour of Rajput princes and princesses, Siddharth and Satvika exchanged their engagement rings.
Well, they didn't really exchange rings – Siddharth presented Satvika a beautiful ring which made her exclaim "look at the size of this stone". And she in turn presented him with a handsome watch, because Siddharth thinks wearing a ring is girlish and might make him look funny! Their families expressed their joy about their forthcoming marriage and the engagement in the Durbar Hall was celebrated with some exquisite champagne and cake!
The celebrations then shifted to the nearby Samode Bagh. There was a live Mujra performance for the families to relive the glory of an era gone by – replete with girls welcoming the guests to the 'Mehfil' with a sprinkling of rose water and iitr and a gajra of Chameli flowers. The dance was a mix of the exotic with the traditional Kathak and well received by everyone present.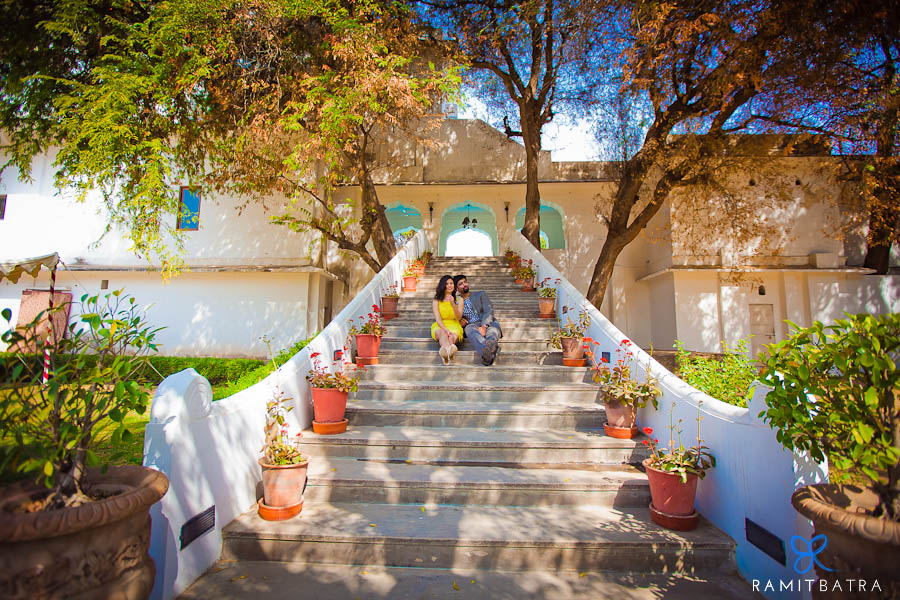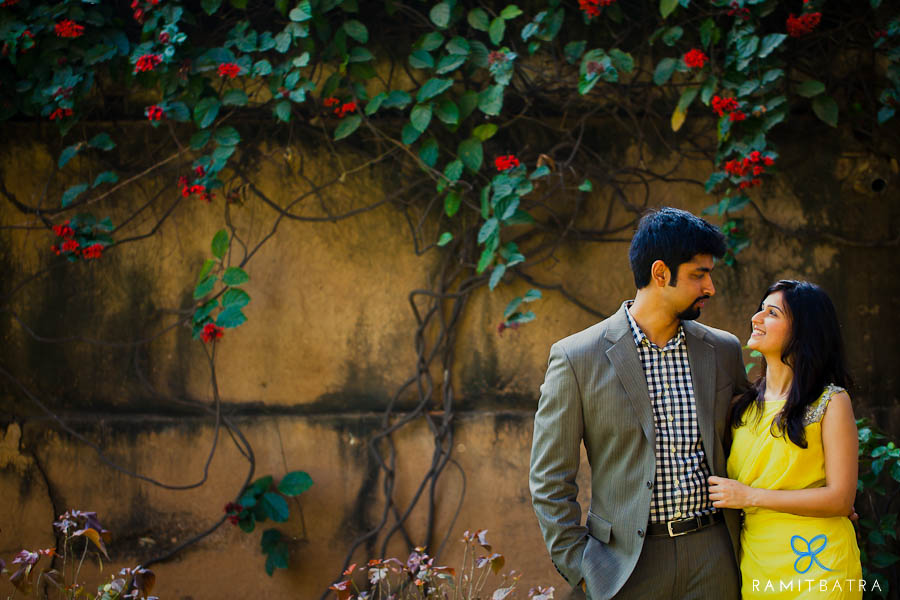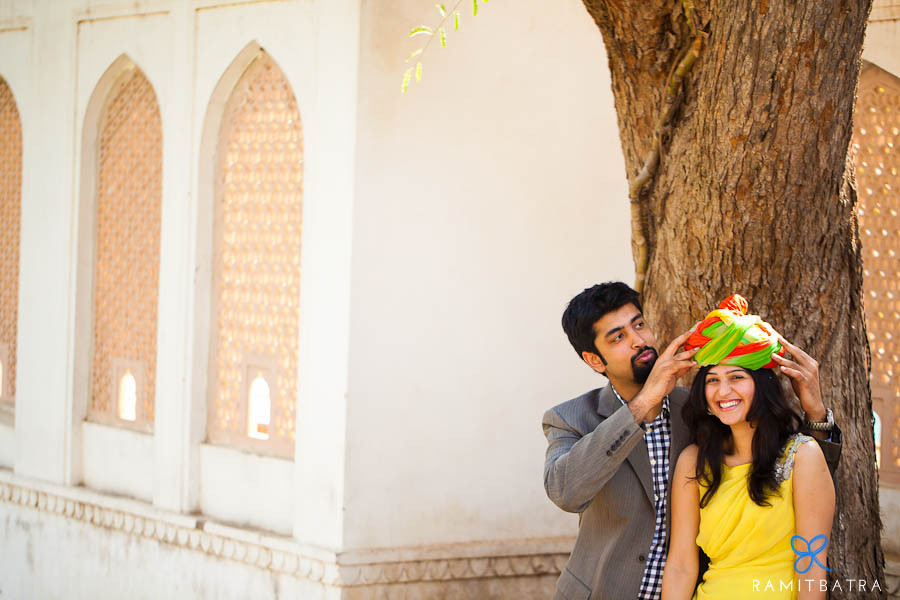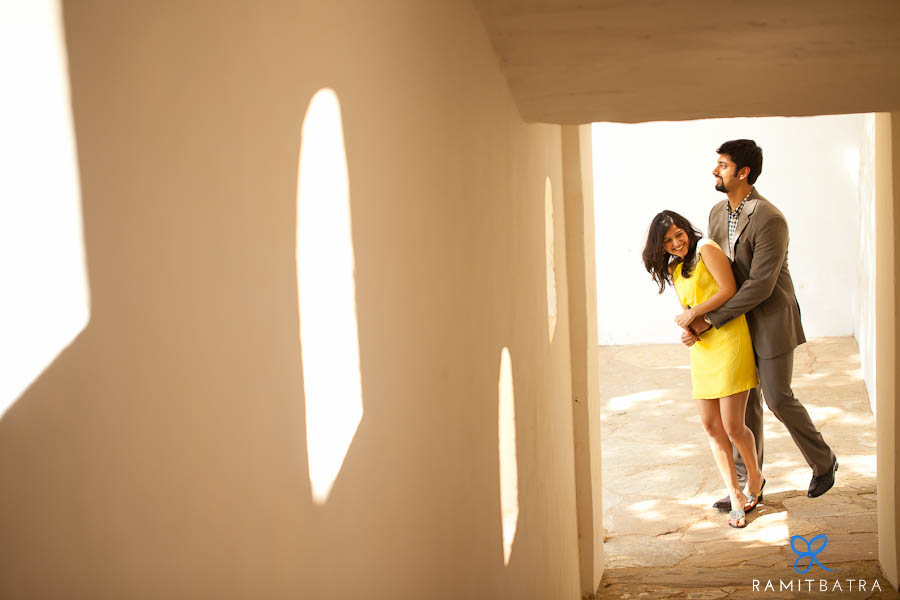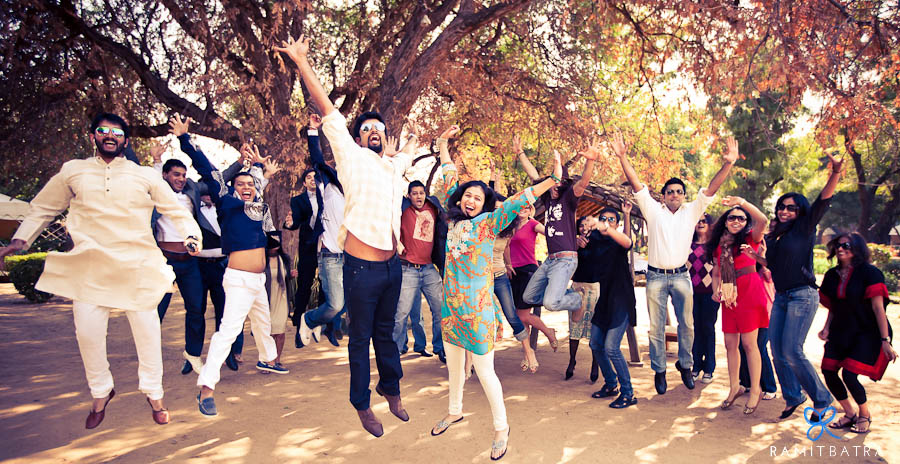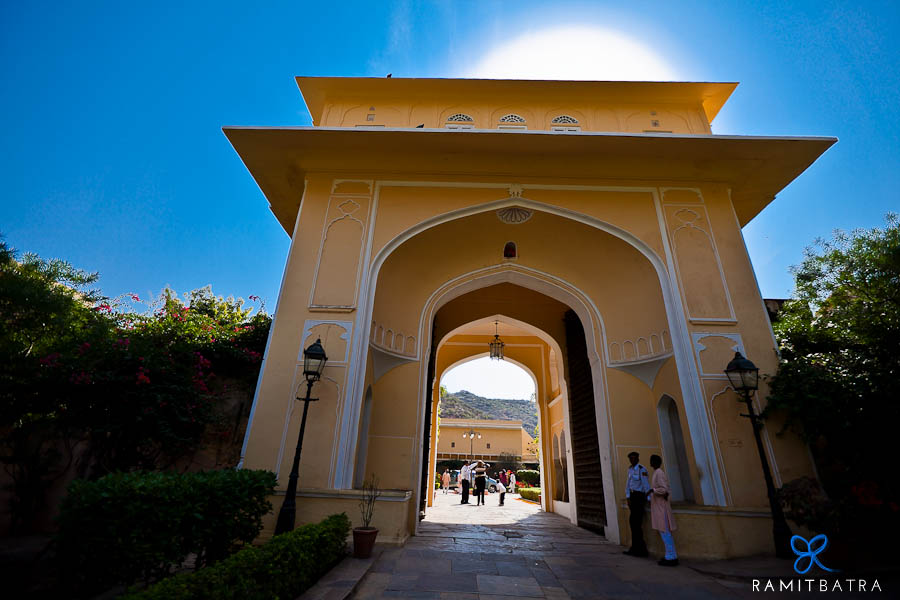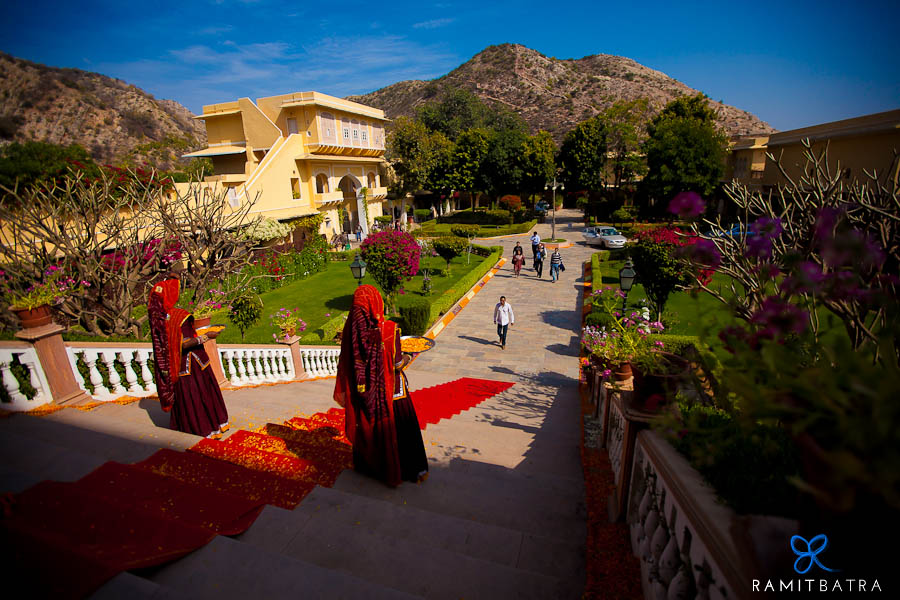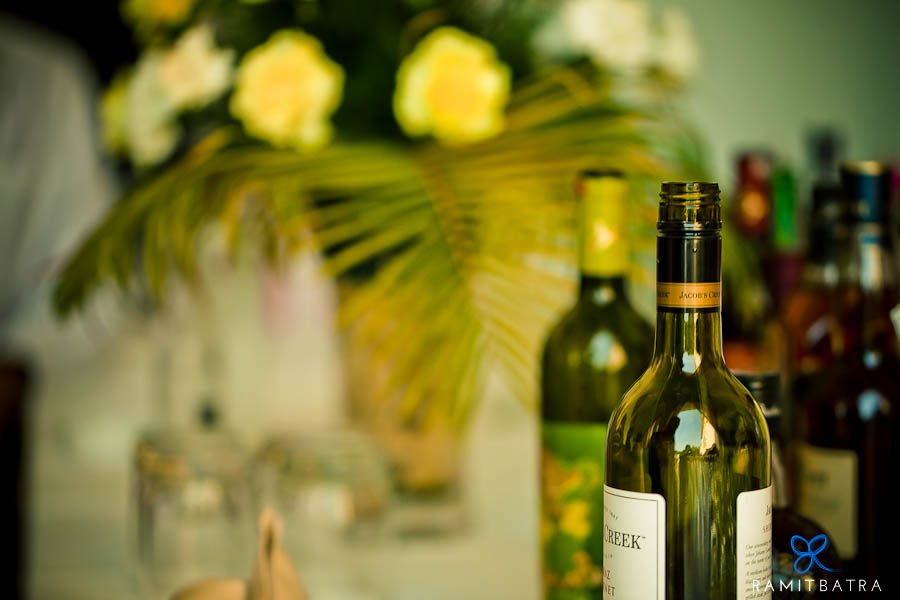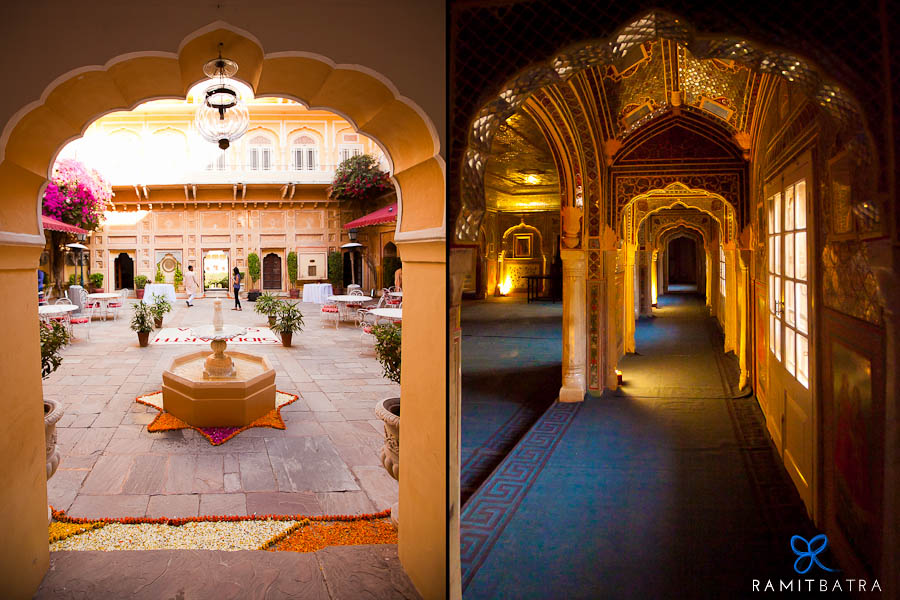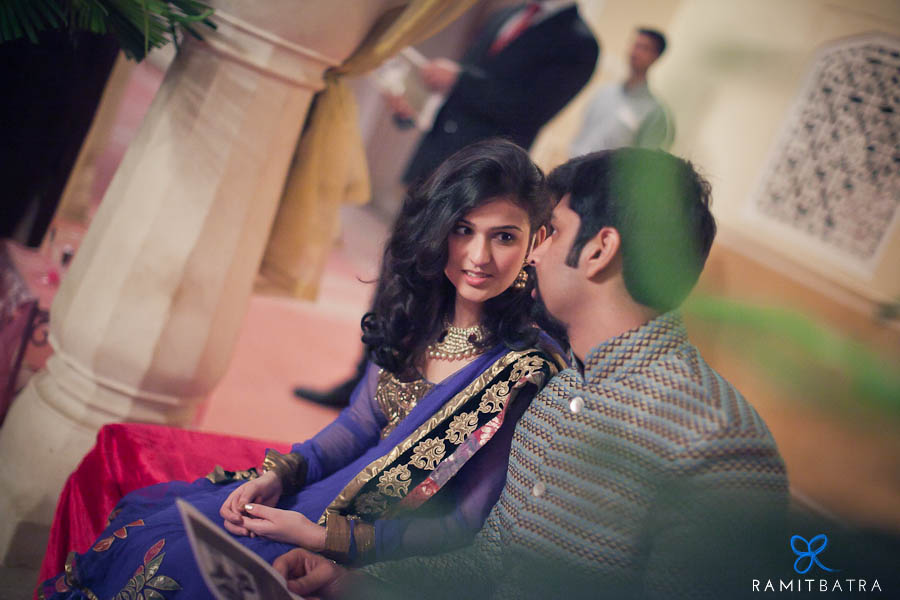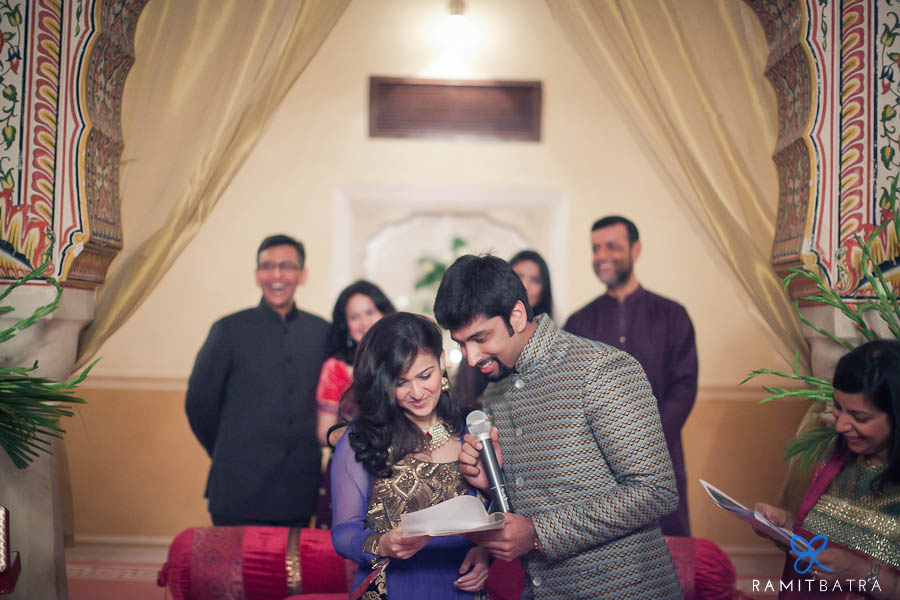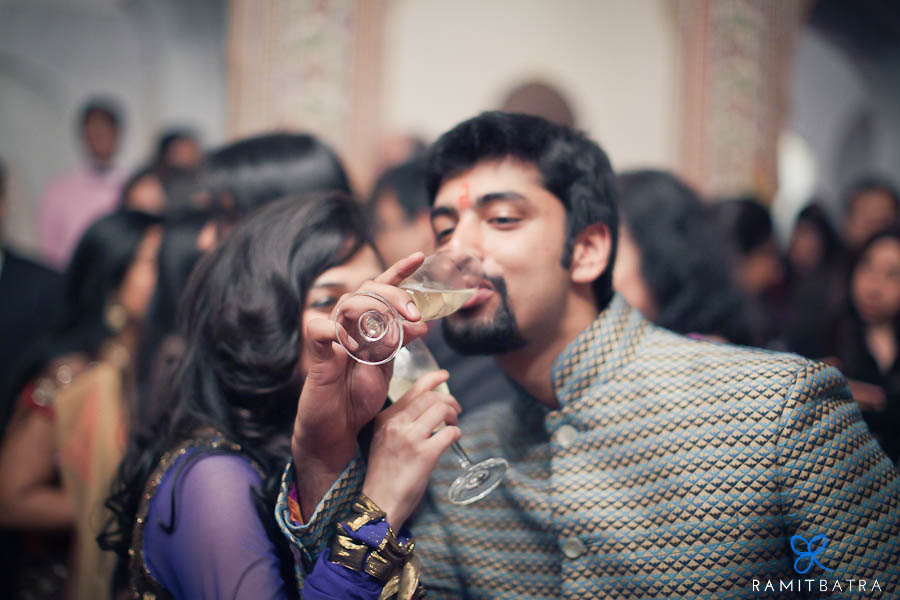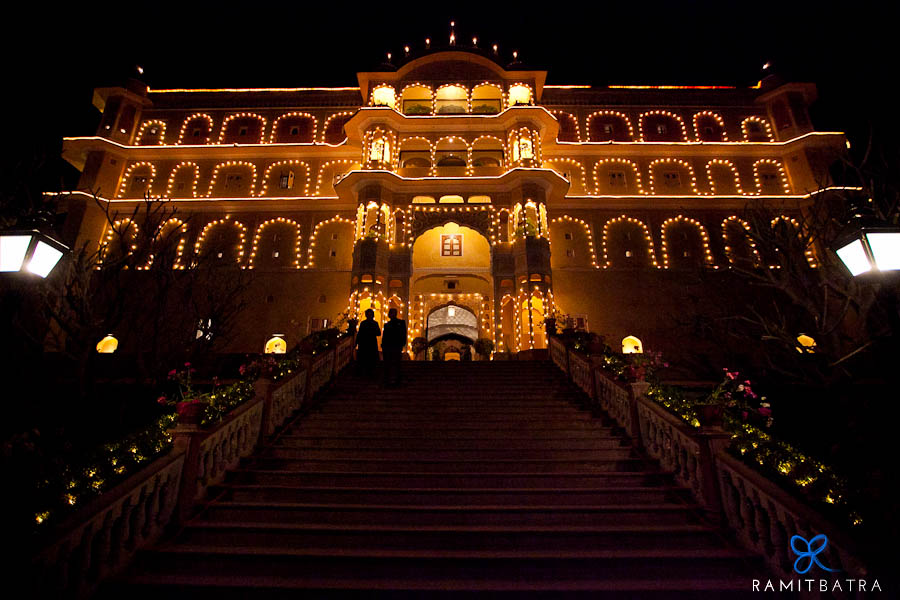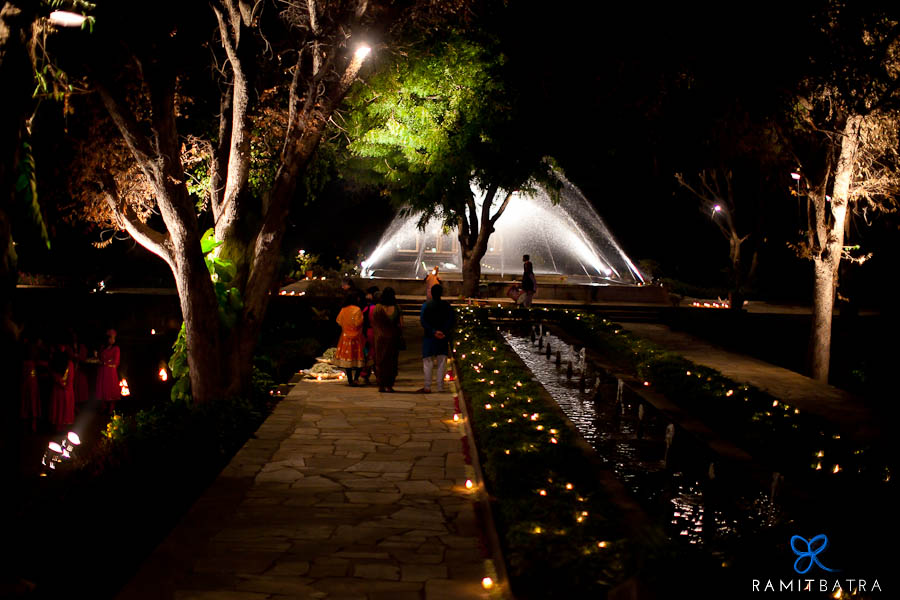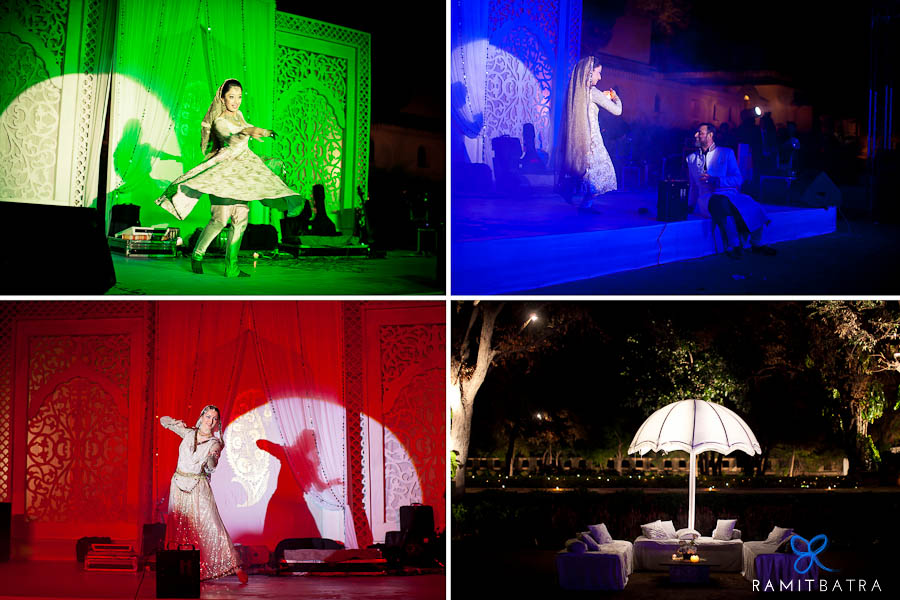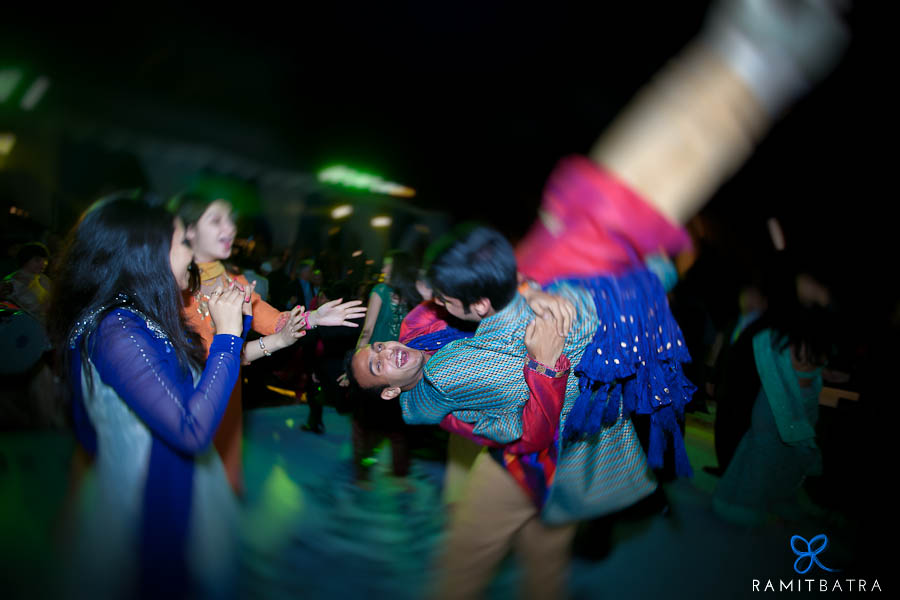 ---
You might also like
---
---