It has been two years of hard work in lifestyle & wedding photography and the love and acclaim has been overwhelming! We celebrate two years of capturing beautiful people in their beautiful environments and we are grateful. We are grateful not just to say it, but mean it. And as a little gesture of thanks, we will make you an offer you cannot refuse! 🙂

With the launch of our website we announce a little fun contest. You pick the destination of your choice, We reach there, and capture you and your loved one in the most romantic, fun way ever! All you need to do is show us some love, and we'll pay back in kind! So, here's the easy peasy plan:
Visit our fan page on Facebook – www.facebook.com/rum1t
Like the page and : (a) Post the wackiest picture of you & your sweetheart (b) write your love-story along with your picture (c) tag your picture so we're sure you're for real!
Choose your shoot destination (anywhere in India) and mention it with the picture you post.
Get your friends and family to show you some love in turn and like your picture.
You get the max Likes and Bingo! You win yourself a fab lifestyle photoshoot & styling consultation by Ramit Batra.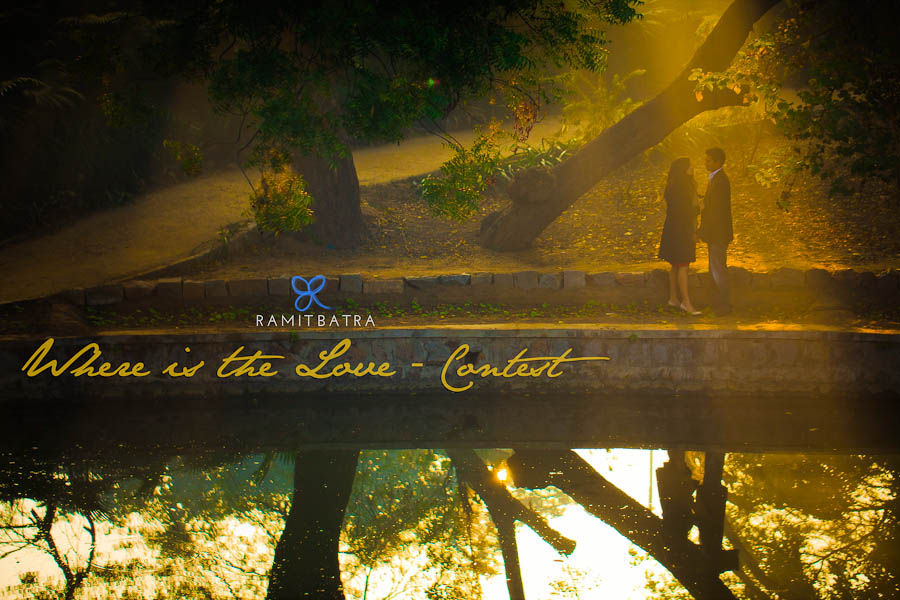 THE WINNING COUPLE WITH MOST LIKES GETS:
+ A fab lifestyle photoshoot by Ramit Batra & styling Consultation!
+ At any chosen destination in India! (Yes, we will come there for you, at our own expense)
+ A 30×20 inch Poster of your favorite picture.
+ Soft copies of all pictures from your Photoshoot on a DVD
WHO CAN TAKE PART:
This contest is open to everyone above the legal marriageable age in India (married or unmarried). Families and extended families of Ramit are not eligible to participate (our apologies to all the Batras, Aroras, Babbars, Kathpals & Nagpals in our family, you know we love you!!). We will welcome entries from young love as much as old wine! It does not matter if you are not married or married or married for many years– All you need is Love!
MORE INFORMATION & IMPORTANT DATES:
1. The winner will be the couple with the highest likes on their picture (as on 11.59pm 24th July, 2011).
2. You are only allowed to post 1 picture with both of you visible in the picture. Incomplete entries or Irrelevant pictures shall be deleted by the Administrator.
3. We'll announce the same on our Facebook Page & Website on 25th July.
4. The Contest Winner gets free styling Consultation & a Lifestyle Photoshoot by Ramit at the desired destination, after deciding a mutually convenient date. Which means, we would be there at the destination. The Prize is a Photoshoot. And not a free vacation! 😉
5. In case, the first chosen winner is unavailable or doesn't respond within 48hrs of the announcement, for any reasons, the couple with the next highest Likes on their picture shall become eligible for the photoshoot.
6. Any other Questions? Post them on the Facebook Page or comment here.
🙂
---
You might also like
---
---